Below are 2 screenshots of the login & registration pages that are still a current work in progress. These 2 images will give you a general idea on how the login & registration system of the game works.
You create your account in-game via the registration page, and filling out the information. Just like you would normally do with any game of this type. Then you'll be logged in, from there you'll create your mobster and then you'll be able to embark on your new life as a wise guy.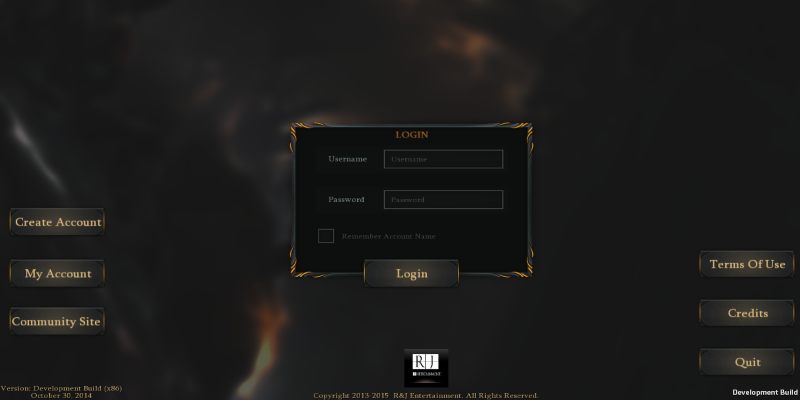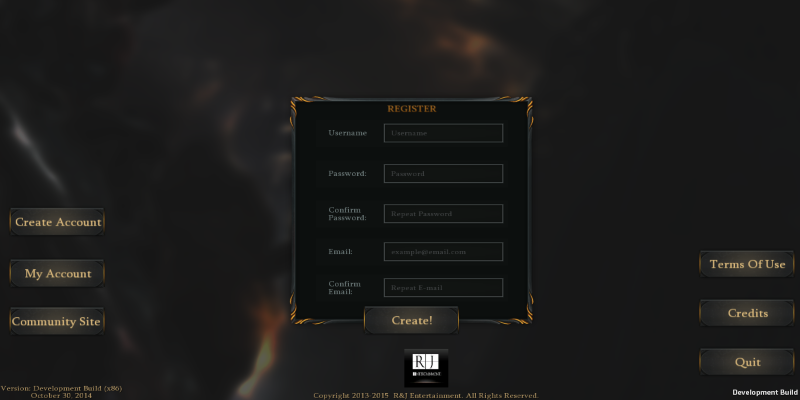 We've decided to also release information on the current melee weapons planned for launch. Here's a list below without images(images will be released at a later time).
Knife
Level Requirement: 1
Damage: 2
Purchase Cost: 50
Baseball Bat
Level Requirement: 2
Damage: 4
Purchase Cost: 200
Brass Knuckles
Level Requirement: 5
Damage: 5
Purchase Cost: 350
Crowbar
Level Requirement: 6
Damage: 9
Purchase Cost: 600
Pipe Wrench
Level Requirement: 10
Damage: 10
Purchase Cost: 700
Lead Pipe
Level Requirement: 11
Damage: 12
Purchase Cost: 750
Sledge Hammer
Level Requirement: 14
Damage: 15
Purchase Cost: 1,000
Fire Axe
Level Requirement: 16
Damage: 17
Purchase Cost: 1,250
Players will be able to join or start their own crime families. The boss of a family can purchase a family compound where their members will spawn and can hang out.
Families consist of 6 ranks.
Boss: The leader of the family. He'll be able to edit the family compound, withdraw/deposit funds into the family safe, kick members, invite members, disband the family, change the families name and promote/demote members.
Underboss - The co-leader of the family. He can do almost everything the boss can except for changing the family name and disbanning the family.
Consigliere - The consigliere helps advise the boss and underboss, He can do everything the underboss can do.
Captain - The captain runs a crew in the family and he's able to invite people into his crew.
Soldier - Soldiers are the majority of the family. They've earned their place into the family.
Associate - A new comber into the family who's trying to make a name for himself.