Mining! The last new feature in the upcoming patch is finally ready.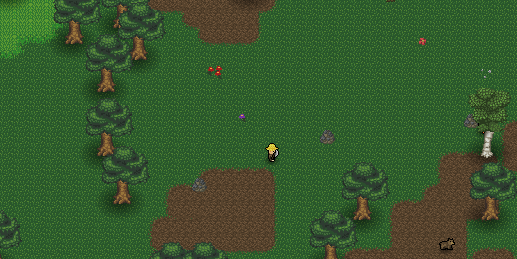 Ore veins will be randomly generated across the world - you can get coal, copper, tin, iron or empty veins.
When you first start out you'll need to use Crude Tools to mine ore veins (which will both take a while and require multiple Crude Tools) but you'll eventually progress to the different pickaxe tiers.
You can turn your ore into ingots (see here) and then smith them into weapons or armour (see here).
Like I said, the patch is pretty much done. We're mostly working on making sure the patch deploys smoothly now as well as making sure the new updater does its job properly. I can't confirm a release date right now but it's likely to be next week.
If you haven't already done so be sure to check out the new website too!