This is a miniboss that is fought entirely on a conveyor belt. This boss is a waste management robot that also happens to know how to get rid of intruders with the waste it gets rid of.
It has shields, but they can be taken down by tossing the discarded batteries it shoots out at you right back at it by causing errors with it's power. There are also fireballs and spikeballs to watch out for!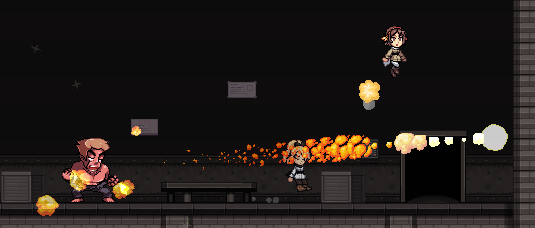 There's plenty of creepy things to look out for down here! Just what kind of experiments are happening in this lab?