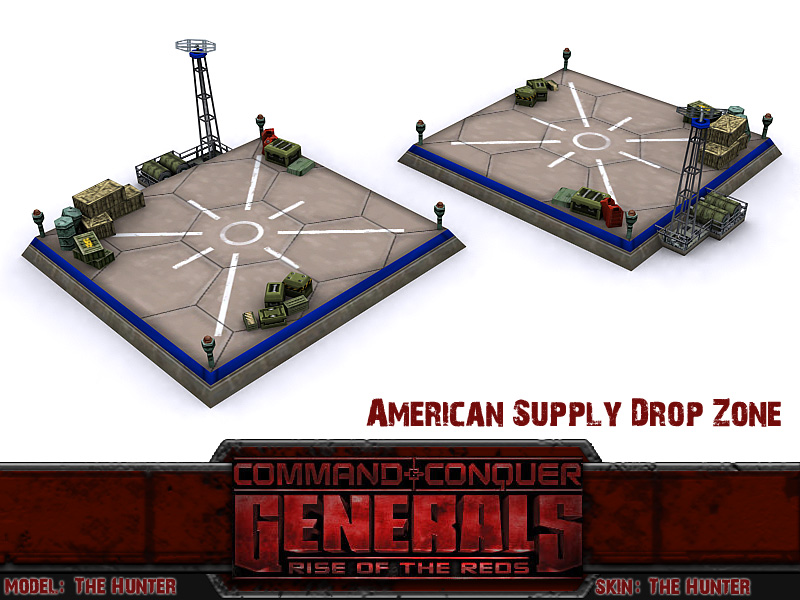 We've recently decided to apply a little facelift to the American Supply Drop Zone. The original model was actually made of old assets that were originally reserved for an unrealised Tech structure, which is why we decided to make a new model that is 'genuinely' American - and a bit more detailed, with a nice little antenna and some more interesting looking crates scattered around.

As of yesterday our Streaming host Hecthor Doomhammer has reached 500 followers on his Twitch-channel!
To celebrate this he is going to do a special stream in which you can ask him questions about his streams and more.
You can find all the details (and submit some of your own questions) on his forum here.