Tools?
Since Inferno is pretty much finalized except for the expanse of water on one side which will be updated and filled up in the next version so we're starting to focus our sights on creating assets for our next maps which would be a Snow Based Level and a Forest Based Level, with that in mind we've managed to knock off a shovel and pickaxe with more on the way!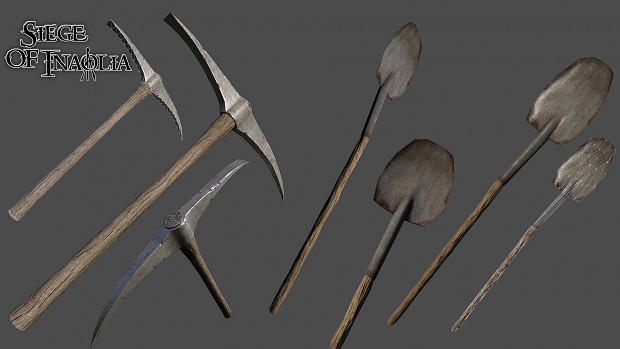 Swords?
Yes! A while back for the first mini-update we had shown off a re-skinned version of Duncans sword and had said that our first 300 Watchers would be getting it however upon looking back on it I figured that we should do something more special for our loyal followers so I had Joost and myself both work on an Angelic and Daemonic two handed sword variant respectively and decided to offer the Daemonic Sword as a reward only obtainable to the first 300 Watchers(Yes I'm aware that there are some inactive members so maybe if you're lucky and track us now I MIGHT put you on the list) while we keep the Angelic Variant Exclusive for a future landmark(Social Profile *Hint* *Hint*) so without further delay I present The Daemonic Blade.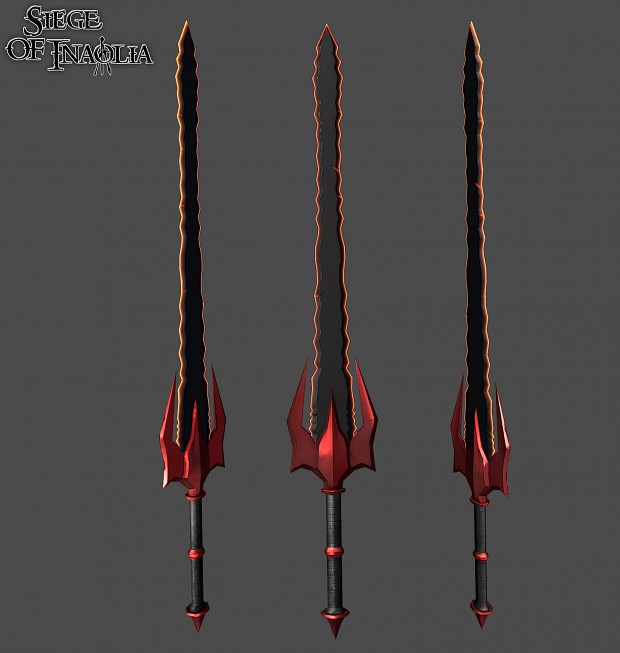 Diary?
We've also recently created our first ever Development Diary, we'll be creating more of these as soon as a new build is out! Hope you enjoy it!
A big thank you(and a warm hug if you're into that sorta thing) from everyone at the Development team and we appreciate each and everyone of your comments and truly value your support and hope you'll keep spreading the word and keep fueling our passion!
It makes a huge difference to us knowing that we've got fans out there rooting for us so be sure to tell your friends about us, don't be afraid to leave a comment below just for the heck of it and thanks for your time!