Mini Update #4:
So bounce has been really starting to pick-up speed latly as we have had time off for our easter break so had plenty of time to work on game.
Code-Work:
We have been coding quiet a few new features such as Music Panel which is a in-game GUI panel now instead of having them in levels. We have been updating the Unlockables so that when you collect 25/50 you get the challenge room which has a couple of very fun little mini-game type levels. We have also been fixing quiet a few bugs which have been annoying us.
Levels:
The levels have been really flying and we are now almost finished the 20 levels we have 1 more left to do and then the Ball Count stage is finished (level wise). The new levels are totally different from other levels and really offer something fun for the users. We have put alot of hours into the levels planning what ideas could work best so that you get alot of fun. We have estimated the whole game to take about 4 - 6 hours depending on skill. We have tryed to put in alot of replyability to the game by adding in Unlockables so you can go back through game looking for them all. We have been updating almost all the levels polishing them and fixing any bugs from occuring. We have also been updating all the panels in the game by adding in some nice animated effects on the GUI panels and cleaning them up making them all more consistent style wise.
Other:
We are currently working on rigging and skinning the dog for the game so you can play as him while you throw some balls around. Currently our box character works perfectly but our modeller is sick atm but should be working on it soon and maybe in next release :D. We are starting to see the light at end of tunnel and hope to be releasing bounce within the next 2 - 3 months if all goes to plan.
Thanks for reading,
Join Us: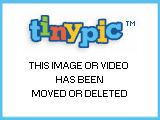 Copyright @ Race-Away 2009 - 2010