Time for mini-update this week! Here are some of the things we are working with this game till this post!

Last week we implemented dynamic camera movement on the home screen. The new camera movement proved to be too much fun and we are still having fun (read: tweaking) with it so it's not becoming too nauseating.
Polishing and cleaning up ciel status menu where you can inspect her status, skills, and traits. You can see her main stats clearly now with addition of icons, also more information about her such as height, weight, and most importantly condition (she can get sick, depressed, hyped depending on the situation).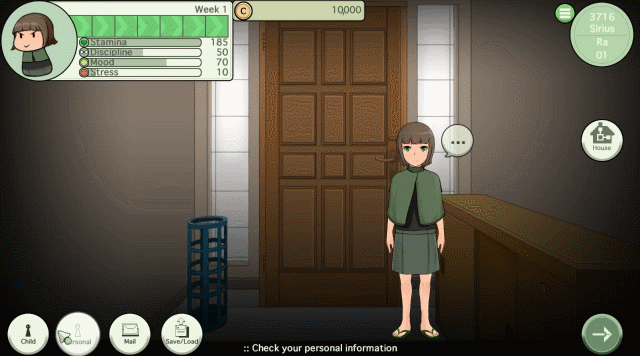 Lastly, we have also been cleaning up the schedule menu. This is the third major overhaul on the schedule menu, and I think we have if not already, completed our objective to make the menu less clustered, easy to read and intuitive enough!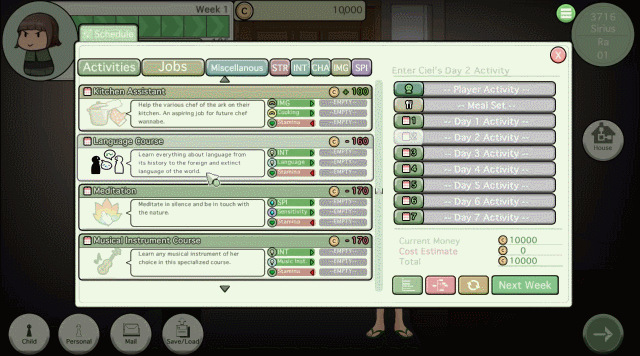 With all the major interface and UI groundwork almost done, we are getting closer and closer to finish the basic gameplay loop and to actually having a playable and enjoyable demo! So stay tune and see you in our next progress update! Don't forget to also follow us on facebook and twitter for more update on Ciel Fledge!