Time for some mini update!
I'll probably be posting snippet development update like this aside of the usual bi-monthly devlog.
So, last week we are working on the visual and design of the shop to buy/sell items and equipments.
The first iteration of the design looks like this: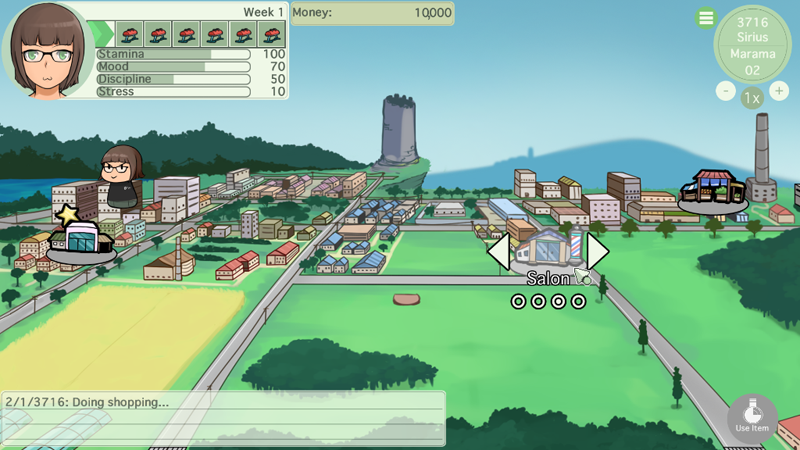 But I'm not quite satisfied with so many color clashing especially with the icons seems to blend with the background and is not easy to differentiate. After a few revisions ahead we come up with this design, which look more clear and distinct: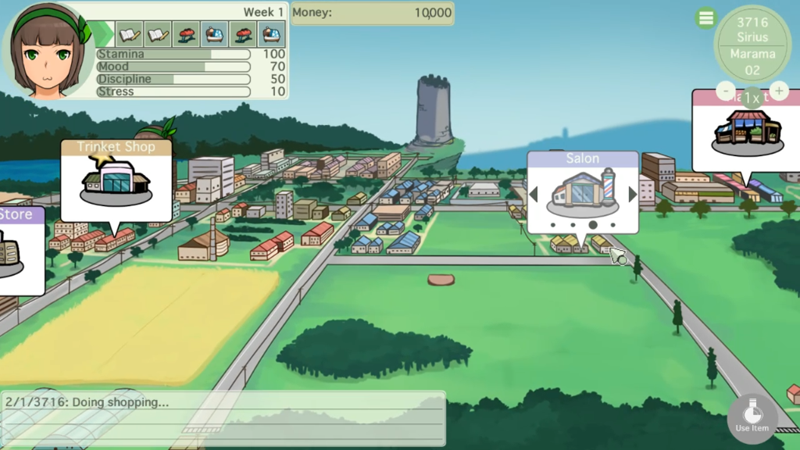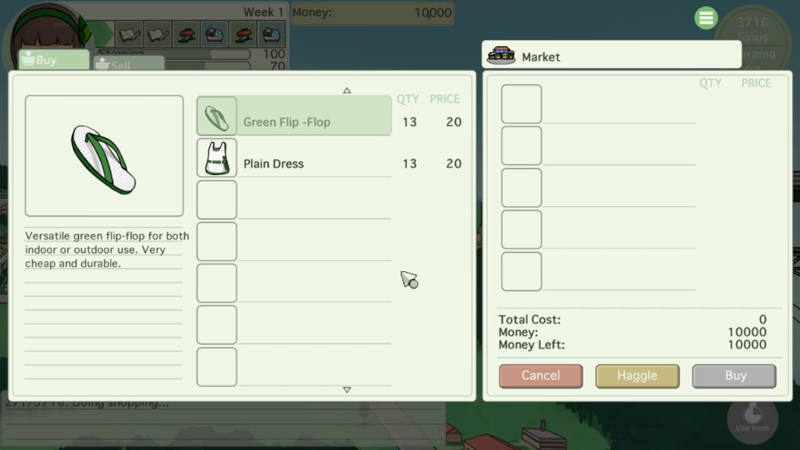 Basically the idea is, aside of the usual of buying selling items, you can also visit the place, interact with the owner of the place, the people, or bumping with another NPCs who is shopping there too. Depending on Ciel's CHA and related skills, she may also haggle and getting cheaper price, that's what the haggle button is for!

Here's the "shopping" in action: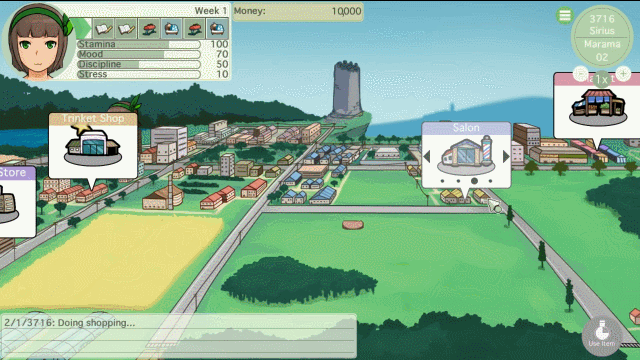 Midnight shopping with Ciel: