The Festive Skin pack is now available for Minecraft: Xbox 360 Edition. It's on sale for 80 points and comes with 21 festive skins. You can queue up the download right now! Or just load up your console and get it from the dashboard.
On a separate skin-related note,you guys raised an incredible $770,448 by purchasing the Halloween Skin pack. That's an incredible figure. Especially when you consider that every single penny went to charity. Neither Mojang, Microsoft, or 4J took a cut. The proceeds were split between Child's Play, Macmillan Cancer Support, Sands Lothians and Block by Block.
Thanks everyone! Here are a few more images of the Skin Pack for your viewing pleasure. And a tweaked version of Jingle Bells which reiterates the info in this post in a melodic fashion (sorry about that, but I'm feeling extremely festive).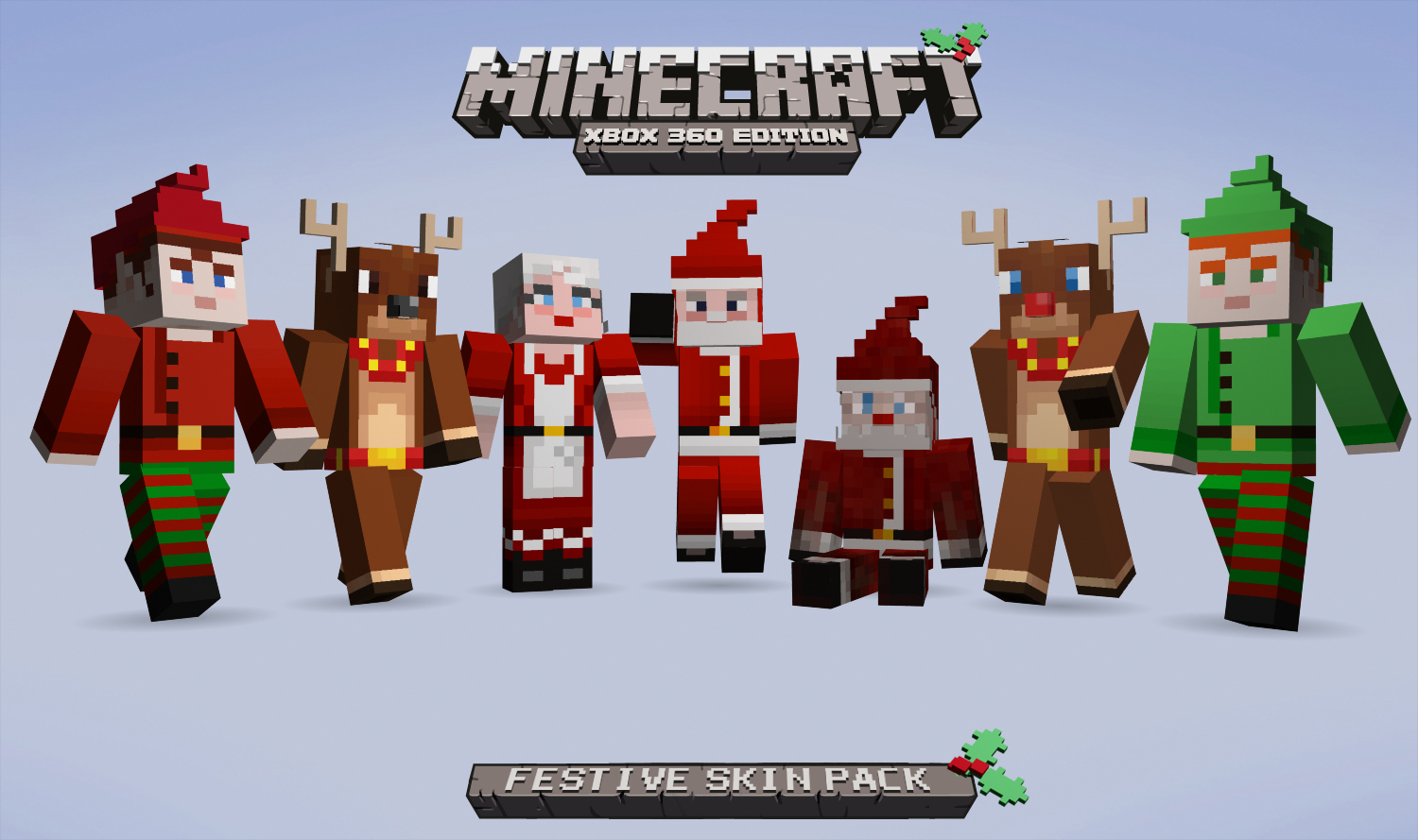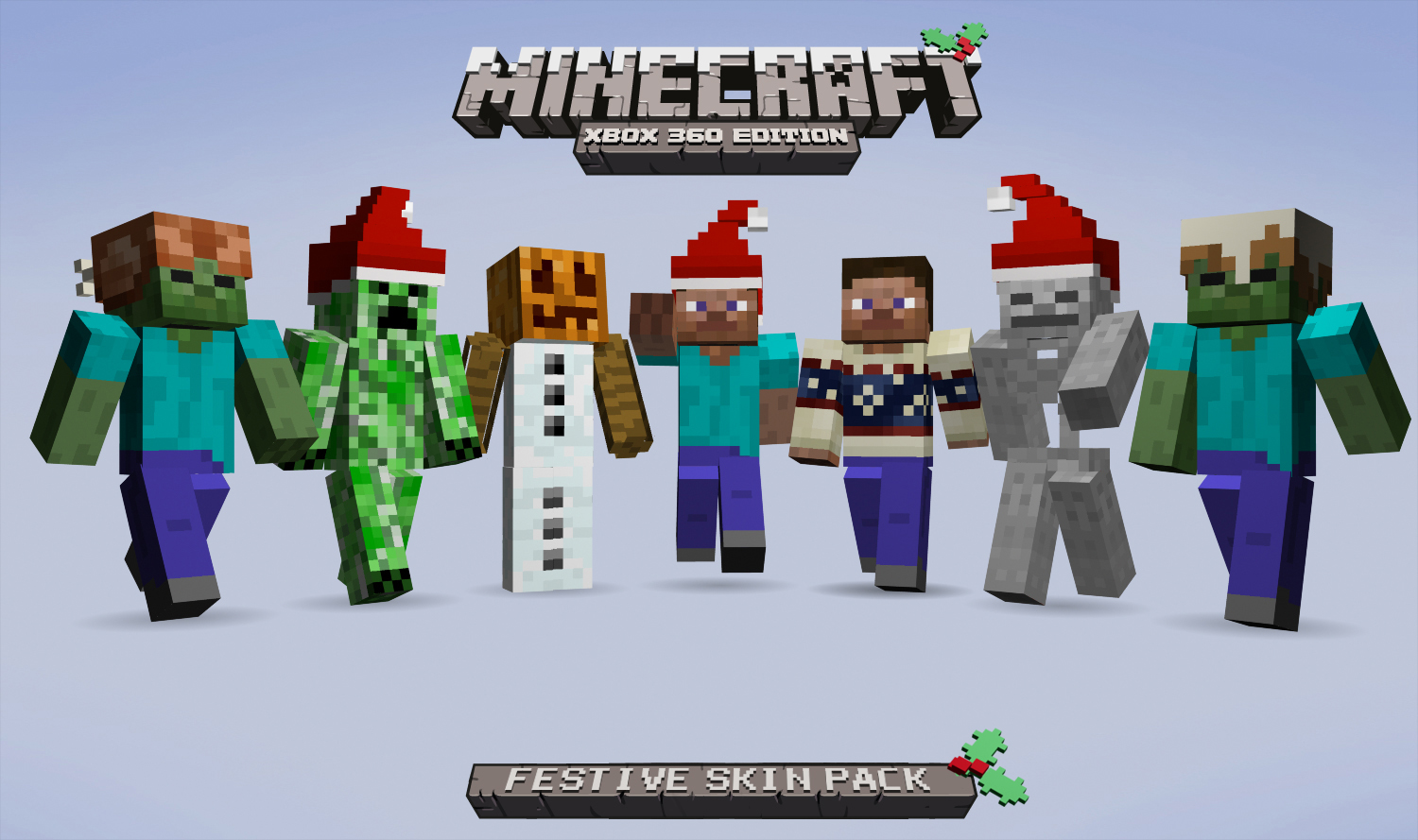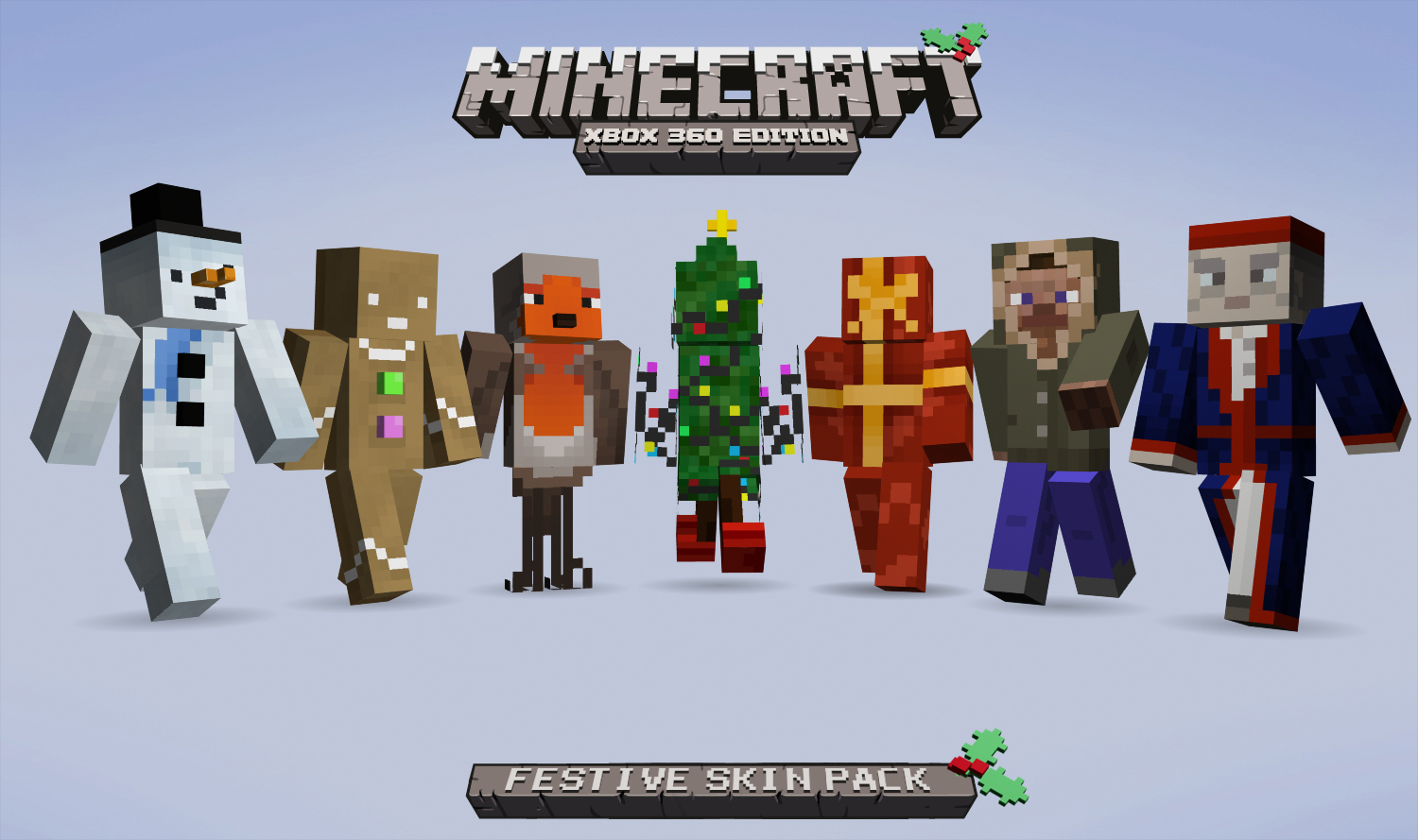 To the tune of Jingle Bells
Now a Festive Pack is on sale,
So you can dress all Christmassy,
80 points – you cannot fail,
If you play on 360.
You can wear a Santa suit,
Or look just like his wife,
You will look extremely cute ,
On these festive Christmas nights. Hey!
Jingle Bells, Minecraft sells!
You can play it on holiday.
Oh what fun it is to dig,
Playing solo or in multiplay. Hey!
Have a very Merry Christmas!