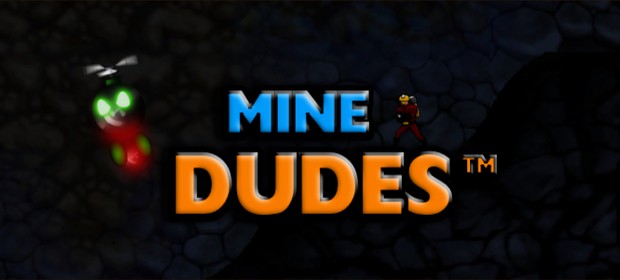 Mine Dudes, the fast paced platform game where you can build and destroy the scenery at will, crush your friends and steal their well earned treasures, is now available on Desura, with a 30% off the regular price until March 21.
The game comes on a DRM-Free version for Windows, with more than 15 different maps, extra content and exciting multiplayer modes!
Buy the game now, and start playing Mine Dudes...the mines are waiting for you!
Game Requirements :
OS : Windows Xp/Vista/7/8
Processor : AMD 1.6Ghz Single Core processor or better
RAM : 1 Gb RAM
VRAM : 256 Mb of VRAM, with full support for Pixel Shader 2.0
HDD : 300 Mb of Free Space
Your Purchase includes :
The game as a DRM-Free download and software, for Windows.
Wallpapers of the game
Concept Art Drawings
Video of the making of a concept art drawing
Access to all future updates, enhancements and new content for the game.