This trailer shows in-development gameplay, there may be several differences and improvements in the final version
In Mine Dudes™, a fast paced platform-shooter, your goal is to collect as many jewels and treasures as possible, while fighting against different enemies, deadly traps, a dangerous scenery... and of course, the other players.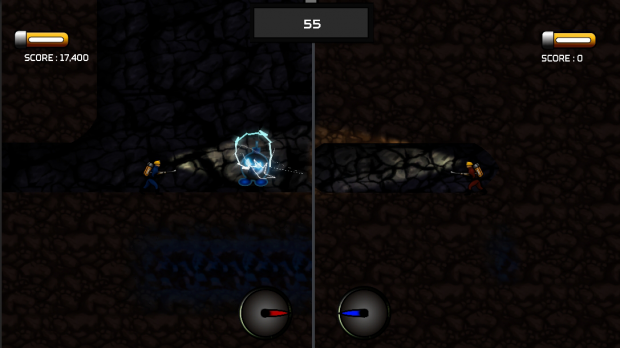 To help you achieve this goal, you have the Laser Gun, a device that lets you destroy and re-build the rock and stone from the caverns at will, to create your own platforms, cover zones and escapre routes, making you able to use the scenery in your favor.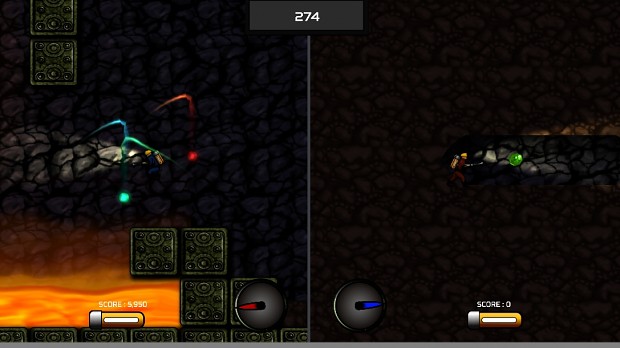 The game has 15 levels, dvided in different styles or worlds. In them you will encounter from explosives, lava pits and ancient traps to water cannons, deadly spikes, and freezing blasters, as well as several kinds of power ups that will give your character new abilities to help you in your goal, and to kill the other players, stealing their jewels and making their scores come to zero.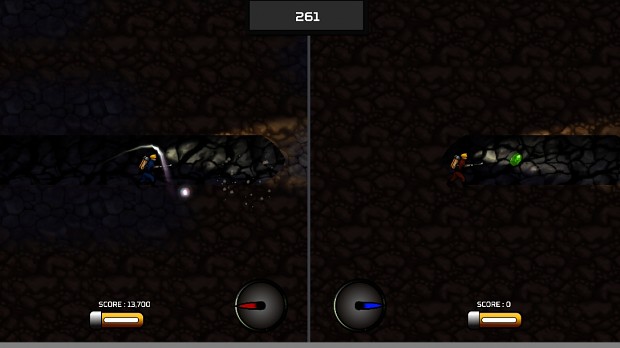 A lot of elements in each map are randomly placed and added, to make sure that every round is a real challenge to the player. Some of the maps are completely randomized and generated on the fly, and in addition to their complex platform design they guarantee a very hard challenge for the players.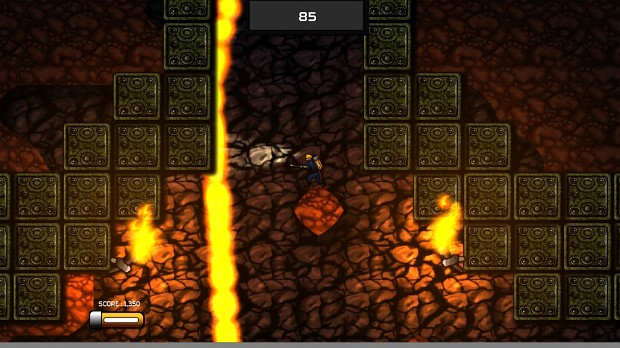 Game features :
15 maps divided in different styles and worlds, with complex platforms and lots of enemies and deadly traps to challenge the player.

2 randomly generated maps for an always changing experience

Create and destroy the scenery at will, create bridges, platforms, safe zones, bury your enemies or make them fall to their deaths...the possibilities are endless.

Local multiplayer for two players on Split screen.

LAN/Direct IP multiplayer for up to 4 players

Single player mode with global highscores. Share your scores and try to reach the top ten

Controllers and Gamepads are fully supported and recommended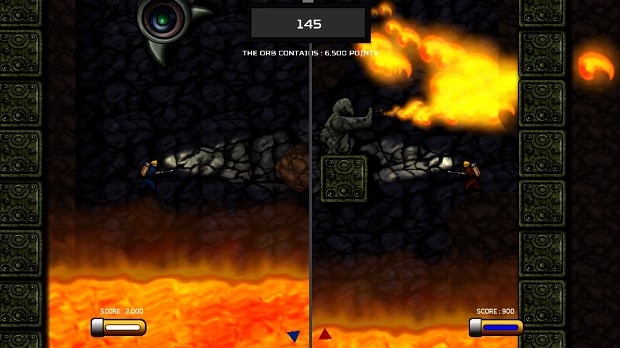 The game is on the final stage of development, aiming for a release this Holidays season. It will be available in a DRM-Free version for Windows (support for more platforms may be added later). More content is also planned for the game, in the form of updates, for after the release.
In the next few days we will upload more information, screen caps and videos, so remember to visit the game's profile here on IndieDB to get the latest news. Also, remember to write any questions you may have on the comments section of this article, we will reply to all of them.
Happy Holidays everyone!
The Irreverent Software™ Team.