Milkweeds released in Drunk On Nectar's latest update!
---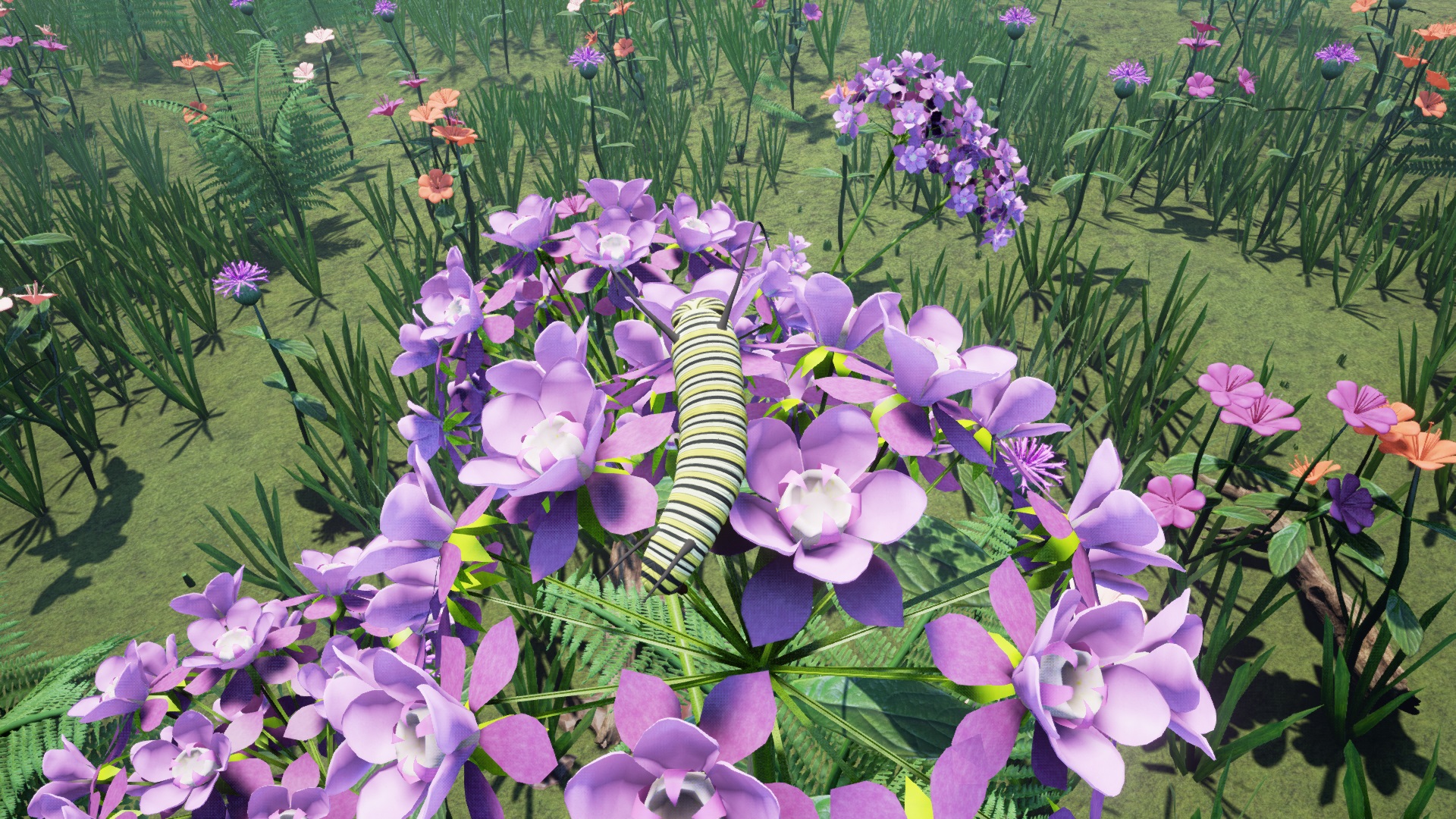 Tall woody stemmed Milkweed plants have arrived in Drunk On Nectar opening up the vertical dimensions for the gameplay, visuals and more. It takes nearly a minute to climb as a creature all the way from the base of milkweed to the apex!
Sandbox goodies - Your personal caterpillar army!
The Sandbox mode has gotten new content in this update! You can now plant (or spawn would be the right word) Fifth-Instar caterpillars, caterpillar eggs, Monarch butterflies and mature plants (Milkweeds/Orange Lilies/Fern) from your creation dashboard.
See for yourself in this quick video!
More of Milkweed
Here are some notable Milkweed adventures snapped up from DoN's world!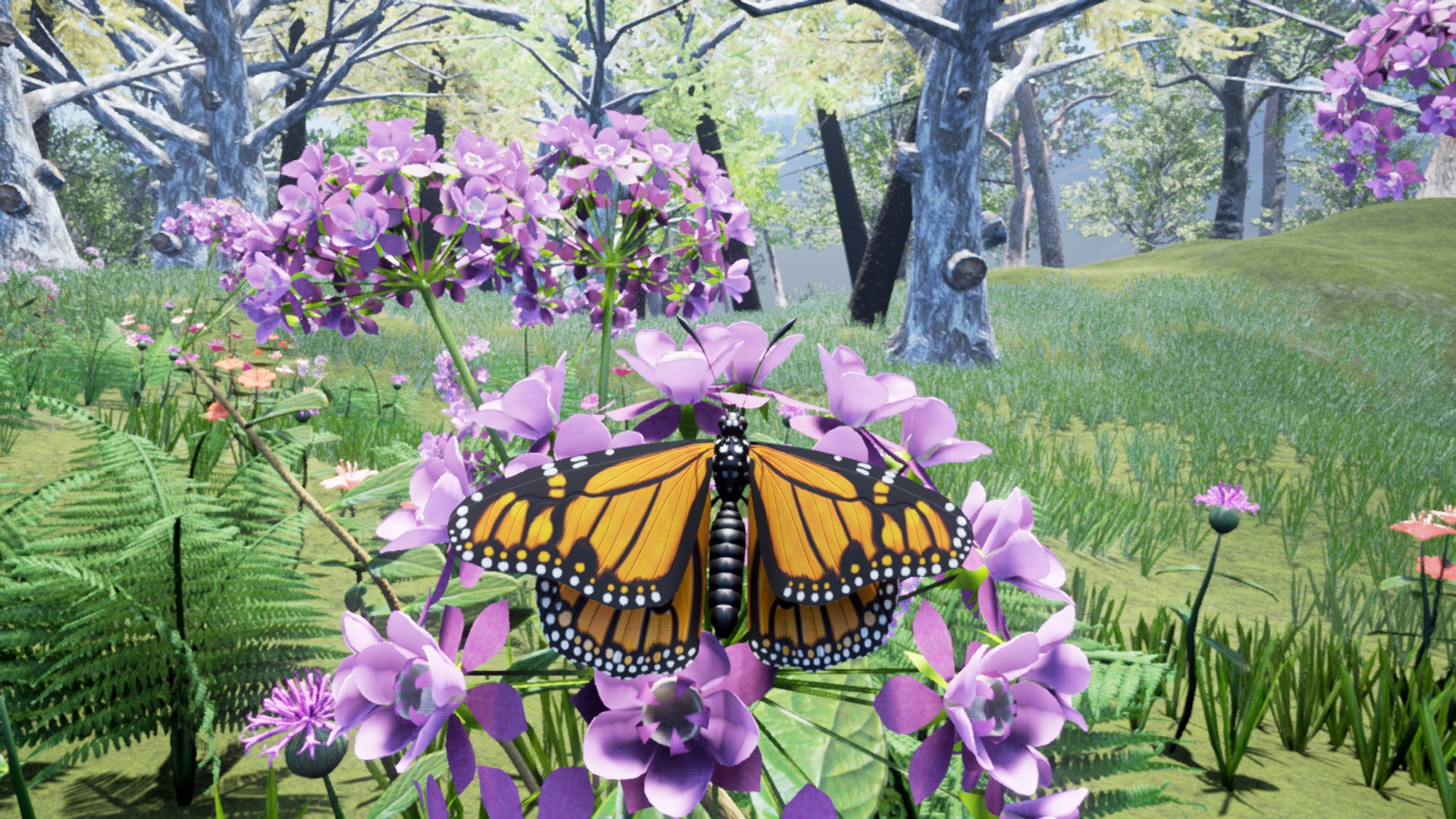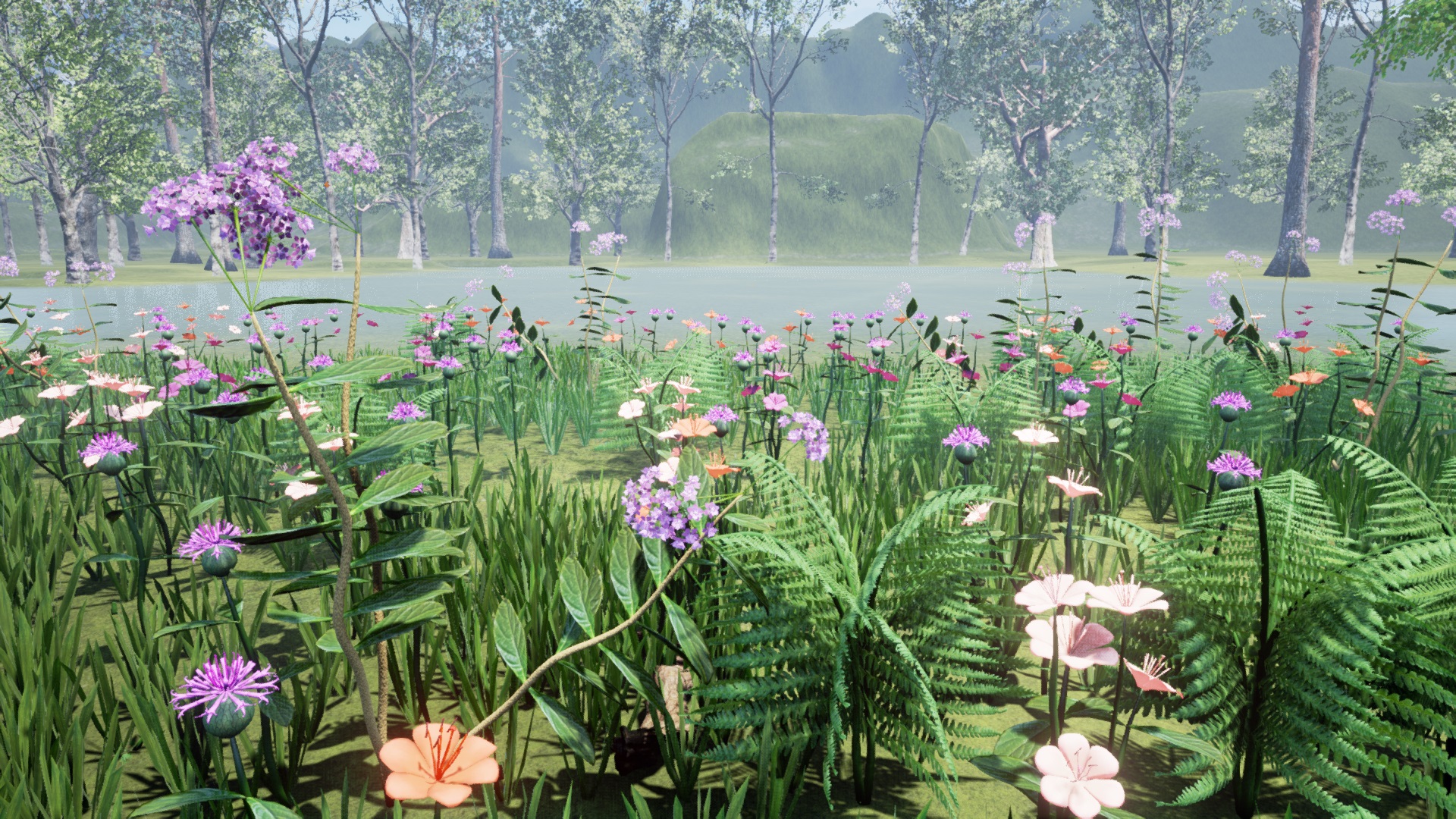 Leaderboard Contest Winners announced!
Results for DoN's first Creature-Quest-Leaderboad-Contest were announced earlier this week. To learn who won and what prizes were awarded check out this Steam announcement! An in-game Hall of Fame map is planned for addition to honor the first-place winner in each leaderboard contest.
News on DoN's Next Creature Quest
The next Creature Quest has been finalized and will be revealed very soon. Keep your eyes peeled for a special announcement on this front!
If you haven't already tried the first Creature Quest (A Lakeside Jumping Spider Love Story!) do check it out as well, any feedback on this new gameplay direction for DoN is very welcome.
That's it for this round of news, don't forget to keep your ears wide open for the major announcement on the next Creature Quest :)