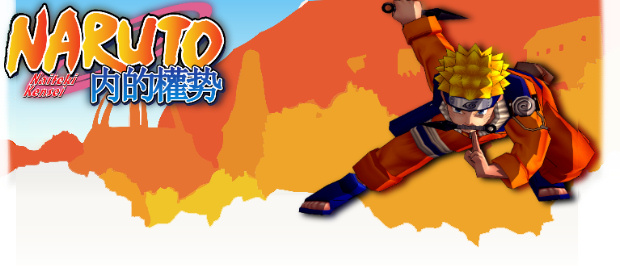 Welcome to Milestone Update #7!
NNK has finally reached a stage worthy of sharing with our public. We are stronger than ever with the arrival of Tenken. Through his dedication to the project, we're able to make incredible strides towards future releases!
January 10th 2010!

---
Chapter 7: What's left for NNK
The team is working diligently to clear out as many bugs as possible, and it's in no small part thanks to many individuals who have helped us in finding them!
Though there have been many key people in the development of the project who have been here since the beginning and are still going strong. We would like to take the time to recognize the members who have always stood by NNK with continuous, active progress since our humble beginnings:
Super Vegetto has worked day in and day out for NNK, doing everything from textures, animation, modeling, skinning, bug tracking, and countless other contributions. It can be said he completed at least 70% of our content, and has without doubt worked the longest and hardest out of everyone who contributed to our project.
Ryokeen has been NNK's coder since the very beginning. He was able to implement awesome features for NNK, some never before done on the Half Life engine, such as facial expressions, per pixel shading, cell shading, motion blur, and so much more.
DJ-Ready has done a lot to raise the bar with the level design. As well as providing custom content hosting for both Earth's Special Forces and Naruto Naiteki Kensei. Together with SV, they were able to create some incredible levels never though to be done on the Half Life engine. Through the help with Raven, ESF's coder, and Ryokeen, a new style of mapping has been able to exponentially improve the quality of maps.
Kama has done much with providing skins for models and map textures, as well as providing much PR service for NNK. He always brought in a level-headed, fun feeling to the project. Much of our update texts were completed by him, and it definitely made them a lot more enjoyable to read!
Kong has been the very first initiator of NNK, bringing together the many talents from the ESF community to bring to life this awesome project. Keeping things organized, together, and moving together has been a key feature to keeping this project afloat.
Tenken has kept NNK from the brink of death. Though recently joining, the 10-20 hours a day non-stop coding for NNK cannot be left unnoticed!
---
There are many awesome team members who have played key factors in bringing NNK to life during points of development!
Darktooth - Pumped out countless awesome animations
Eclipse - Sculpted character models and map props
Enix - Created some very high quality player models and props
Fil - Created some complicated features and programmed much for NNK
GlassShine - Initially spent hours on end, giving us awesome jumps in coding progress
God Gundam - Helped us rigged a few characters, modeling, as well as some awesome animations
Lord Killmore - The very first set of animations for NNK
Phobius - NNK's website provider, payed for the hosting of the project since the beginning
Raven - Helped much with our coders in bug fixing and feature implementation
Roach - Shaped levels to fight in
Sven da Man - Provided a few of our character models
TimN - Awesome skills on providing over 10 custom made tracks for NNK
Tom - Gave us leaps in code development
Tryforce - Made many map props, as well as doing some side skin jobs
---
Also we would like to recognize a few others who have done some work for NNK.
Brad - Squished many bugs that plagued our build
Compwhiz797 - Exploding tags and Kawarimi jutsu
Crono5788 - Very early attempt at melee that didn't fit with our game play
Damaera - Helped a bit with animations
Davidhalo - Provided some early help with the project
Davidskiwan - Provided a few animations
Keiha - Helped a bit with animations
Nightz - Very early dashing system, later was recoded
Navanax - Very early Kage Bunshin system, later was recoded
Sandstorm - Did our first shurikens, later recoded
Skizer - Provided some help with the website
SSJason - Very early targeting system, later was recoded
---
Also, for those creating custom content to gain access to NNK early, you have until January 3, 2010 to submit your completed work! Any late submissions will not be given access to NNK early!
Please send a Private Message to Kama with the file zipped up before January 3, 2010!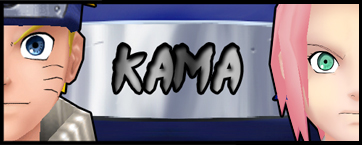 Here are a few websites you can use to upload the file.
www.sendspace.com
www.rapidshare.com
www.megaupload.com
---
Oh, by the way. Make sure to check the NNK main page!
And remember, Vote for NNK in the MOTY 2009 awards! The more votes from registered users we have, the more likely you may play!