Friends,
Since the successful Kickstarter finished up in April, most of the work going into A Druid's Duel has been in transforming the simplistic map-to-map grind I originally envisioned for the single player game into something engaging and worth replaying over and over. I wanted challenging maps and a branching storyline and an enticing method to progress through these maps.
To be honest, it's been a real challenge. Mostly because it has felt like I've been making two games. First was the core gameplay and rules themselves, evident in regular multiplayer games. And secondly, the organization of over 130 beautiful, hand-crafted maps into a fun and meaningful storyline, with colorful boss characters and collectable items.
Well, I think I've finally done it!
The Six Seasons Alpha
The Single Player Campaign is complete and in the hands of Early Access Backers and trusted play testers!
The Six Seasons Alpha, as I call it, contains 133 carefully crafted levels across Six beautiful Seasons and is playable in four difficulties, which progressively offer increasingly challenging gameplay. There are five Bosses, each with their own combination of abilities and animals and a slick map progression/replay system that helps you visualize the branches you can take. Here's a slightly out-dated video of this Map Chooser.
Online Multiplayer Features
Up next is to complete the online multiplayer features began almost a year ago. Last December I had the basic gameplay working and playing back turns across Mac, PC, and iOS. Now I need to revisit that system and secure it.
On top of that will be a ladder/progression system that allows you to earn XP and collect trophies based on your performance in online duels. It's extremely exciting to move on to these features as that means A Druid's Duel is one more step closer to being finished!

Tutorial
The final component to complete will be some kind of Tutorial to help new players pick up the basics of the game. I have some ideas but at this point the Tutorial will be kept short and sweet.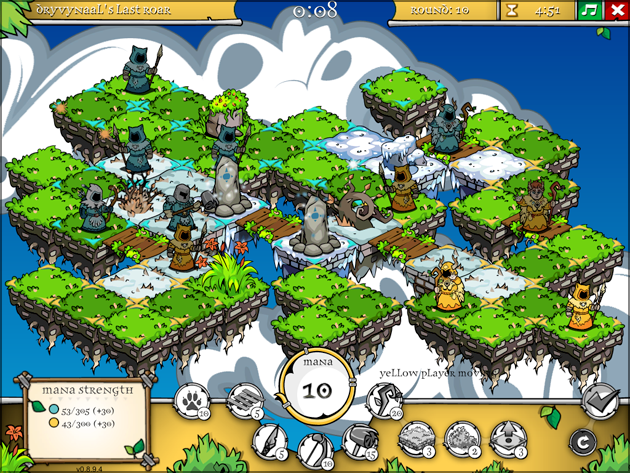 And More!
As if all of this wasn't enough, there are a couple more exciting things in the works that I can't tell you about just yet. But trust me when I say you will be pleased :)
That's it for today. Thank you for reading!
Kris