A quick update with some of the mechanics of the game:
- Kelvin Cut: Kelvin, Migni's sidekick, can cut some of the elements of the scenario, cleaning the obstacles for Migni so he can pass through them. The player can cut things with a click and drag.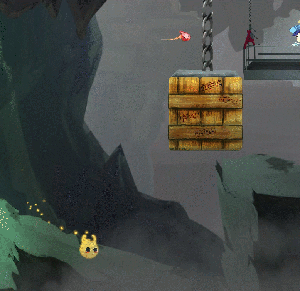 - Kelvin Path: The same trail that lets Kelvin cut things also serves for Migni to walk on it. This way, he can pass across obstacles that he cannot jump.
- Migni's hideout: When the cloudwalkers are around, Migni must be very cautious and avoid to be seen. If they see him, he won't have much time to escape from their bubble pistols! Luckyly there are some elements in the scenario to hide, such as the mask statues of his ancestors. If he's hidden, the cloudwalkers will ignore him and he will be able to escape.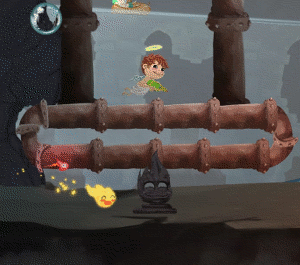 - The Golem!: This is the most powerful weapon Migni has! Every world has his own kind of golem. When he's inside one of them, he gains new powers which vary depending on the golem.