28 December 2019
Late in the evening, here I was lighting my cigarette, waiting for some grass meshes to be baked ( It's a process that takes quite some time and reduces framerates). Looking through my window, I could see lightning in the distance... it was starting to rain. Minutes later, my backyard has been illuminated and the sound of rain interrupted by a big BANG. Electricity went off for a while and came back, nothing out of ordinary. Focusing once again on my computer, I pressed the power button. It didn't start, and I tried again and again. Something was off...
Three days later and 200$ I had a brand new processor. Seems the lightning burnt my circuits and took away with it most of my stuff, alongside WOME and all my backups. I couldn't believe it. All my work for an entire year gone in a minute.
I contemplated deleting all my articles and account and going off into hiding. But that isn't me. I asked my self "What is the best thing to do?". I took a holiday off to think and came back two weeks later satisfied with the answer
First, Let's take a look at the initial WOME map: 100 km2, part of it ocean.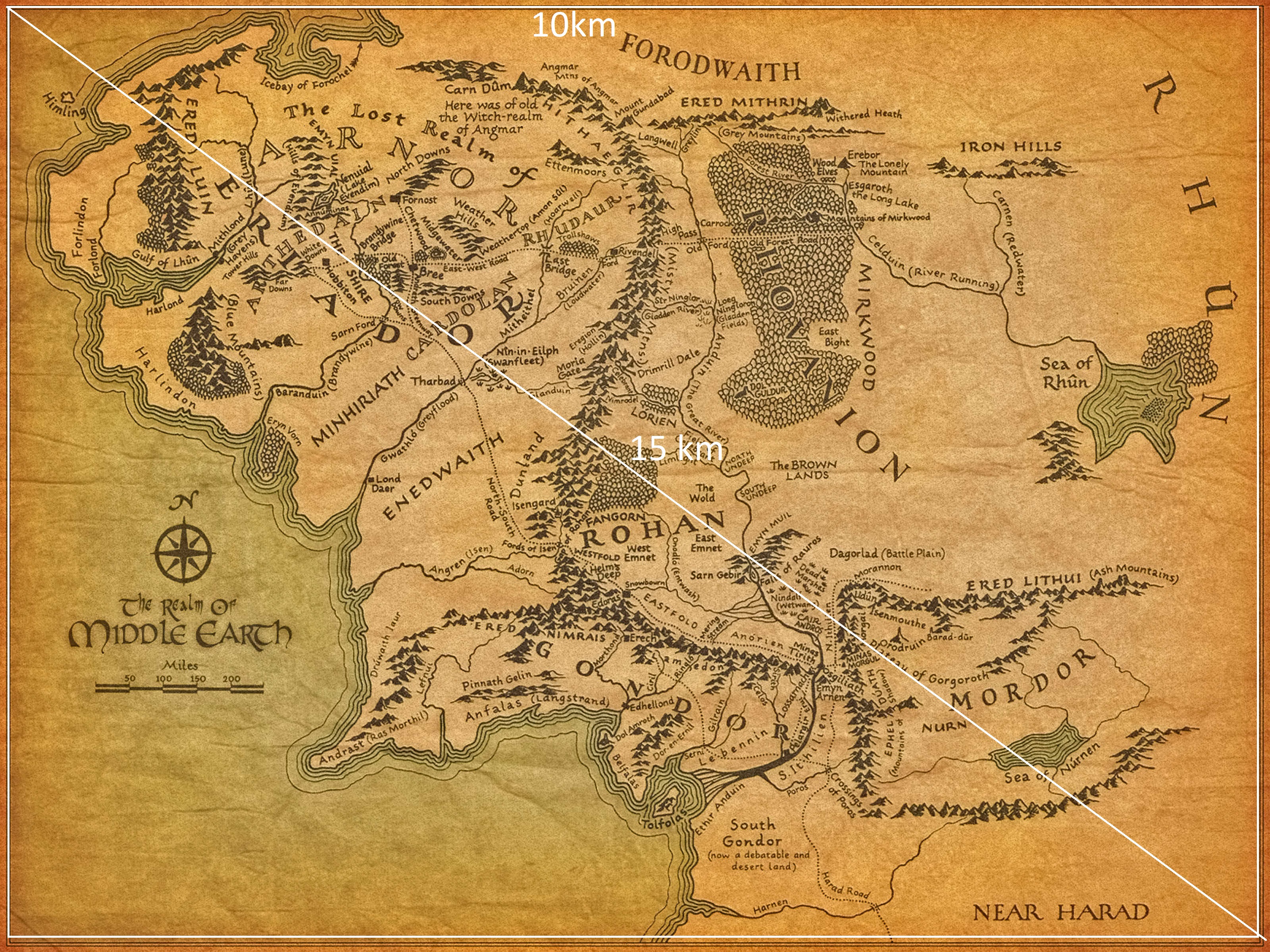 It's estimated that Middle Earth has something close to 2.2 milion km2. That means that one km in my world corresponds to 63 km in the book. That means we have a 1:63 scale.
But What if I do the map differently? Let's split it into 3, leaving the ocean part aside!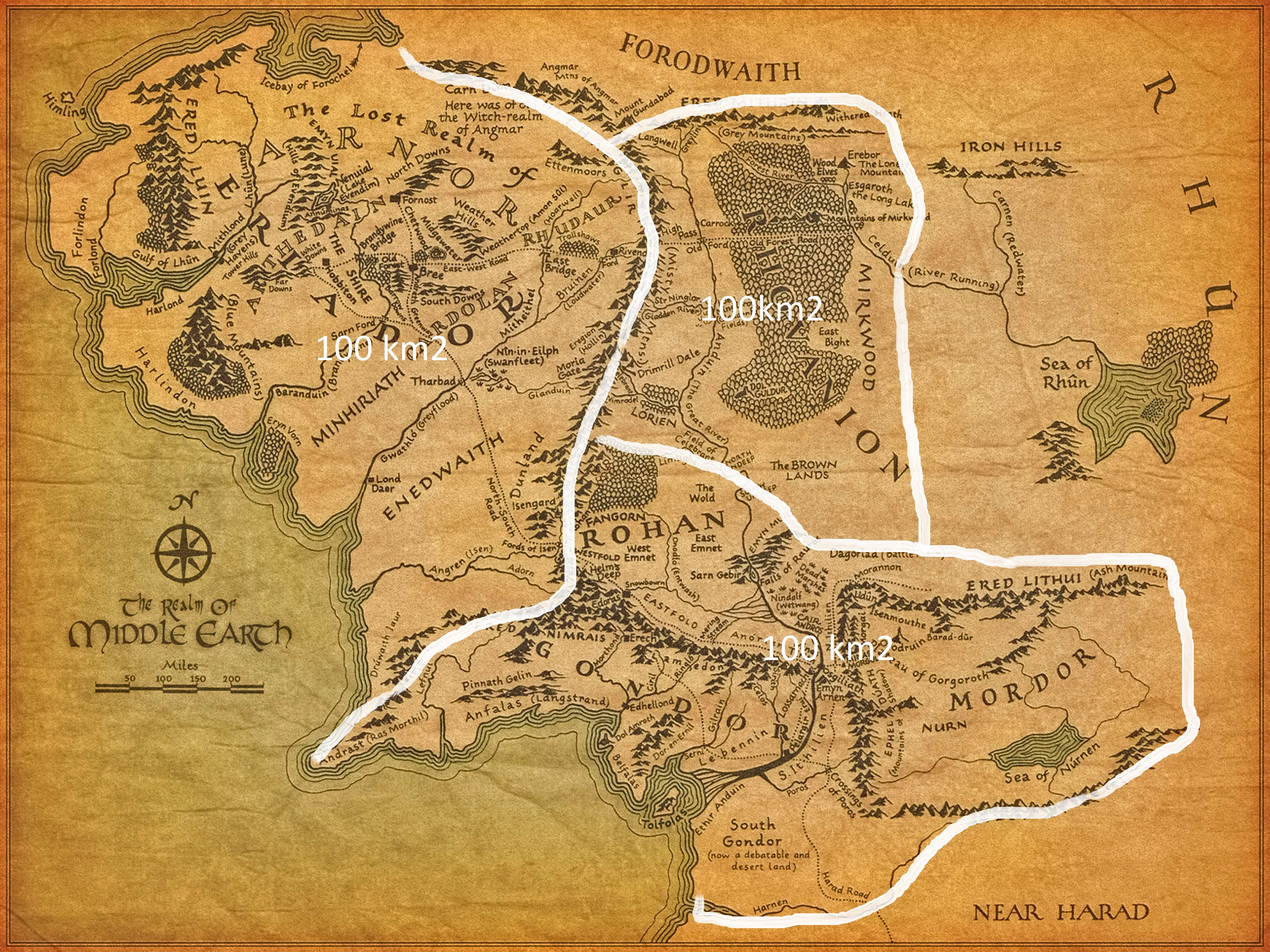 That reduces the scale to around approximately 1:20. Much better, eh? Edoras and Minas Tirith were around 4-5 minutes away. In the Remastered map, they are around 30 minutes of constant walking. And so was born...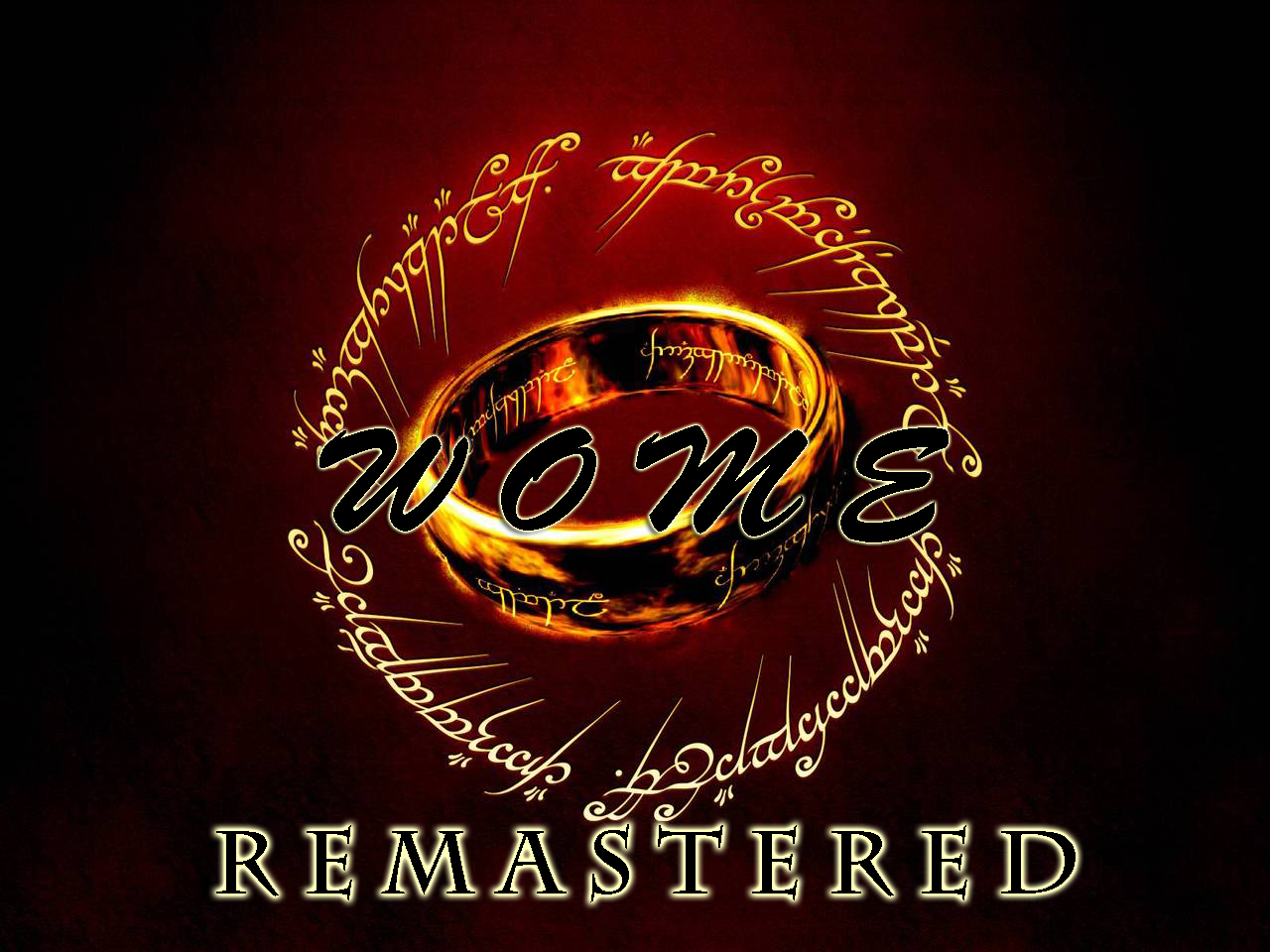 A map of approximately 300km2, without oceans in it. 6 Times the size of the original world. Built from scratch, with better assets and more experience!
Yes... that looks dope, but when do you plan to release?
Honestly, I don't know. It took me almost a year to finish around 70% of the 100 km2 map, much of it just water. That means around 2,5 years for the terrain and 1 year for codes,items,etc. Totally around 4 years...
That's such a long time... I can't wait that long!
Fear not my people. I have the perfect solution! I will try to release a demo of a separate zone around every 5-6 months while also working on the main map.
Speaking of demos... One is coming soon! Here are some screenshots from an early Fangorn Forest. The zone in-game will look similar to the demo, but not the same!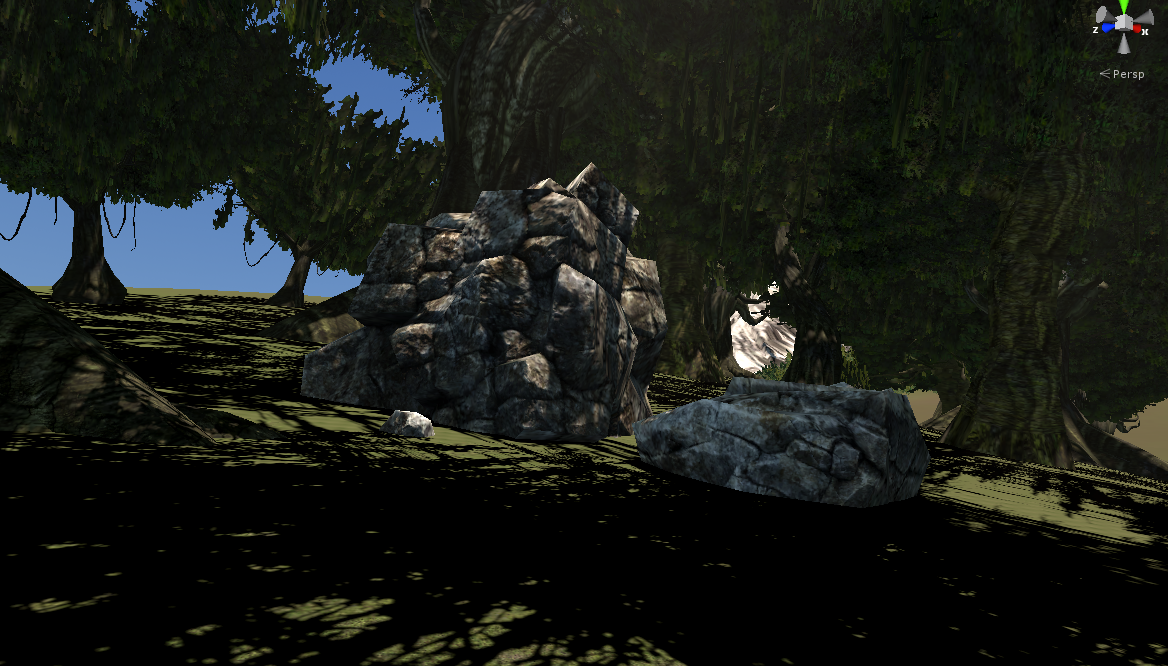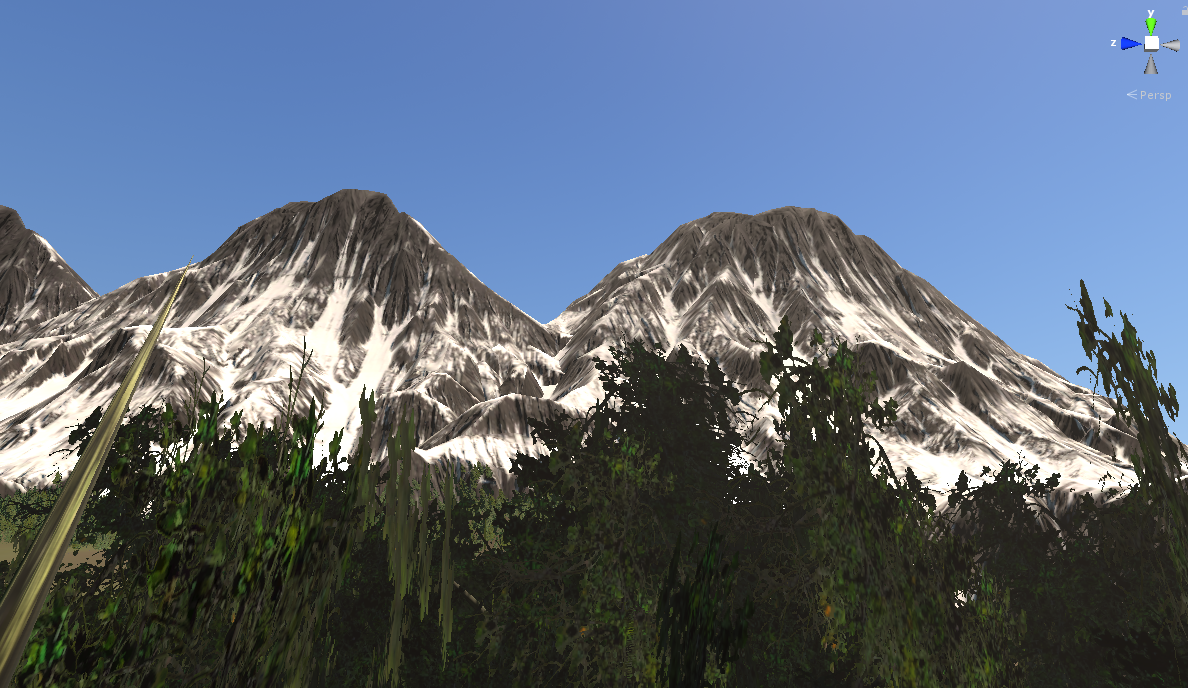 At last...I hope this article is clear enough for everyone to understand what's going on. If you want to ask anything feel free to leave a comment and I will try to give a complete answer.
Until next time,
May the Valar be with you!