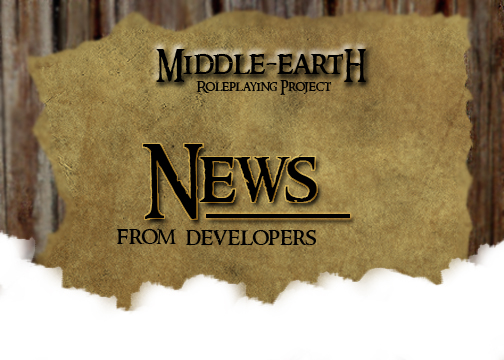 Hello there fellow Merpians! It's been a little over a month since we last showed you any progress, i know. But the team is working really hard in order to finish as many things as possible for the upcoming Beta. We must also all thank Aoikani for his hard and time-consuming work on a clean and error free 2.5 version of MERP.
So, what do we have for you this time? Let's see!
Exteriors
Not so many things to show you from this section this time. But Panos is still working on detailing Nenuial and Arthedain and what he has created so far is really amazing!
A nice little stream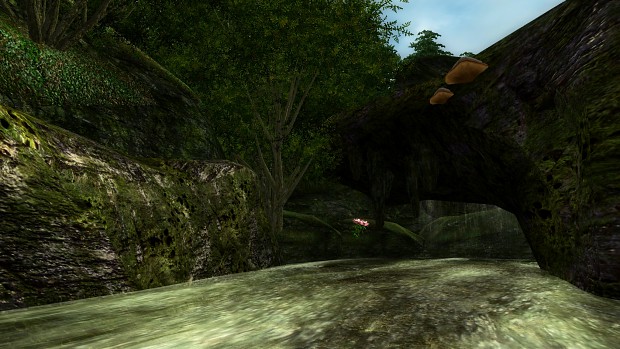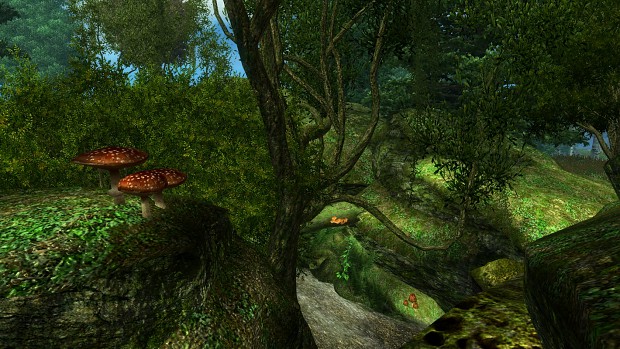 Isn't it beautiful? Now let's take a look at some Rangers! You'll be able to find them in camps scattered in the North or in caves on high hills where they can have a good look of the area. Here are 2 examples:
Rangers in a cave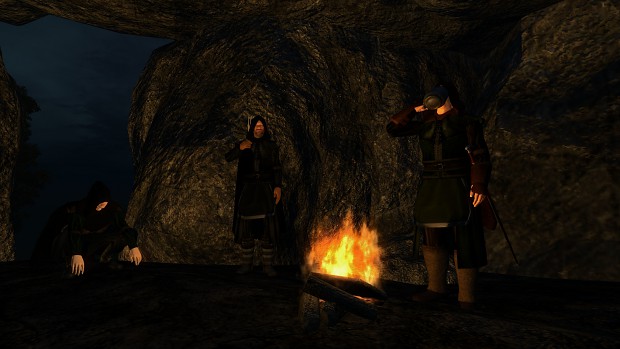 Rangers' camp in the woods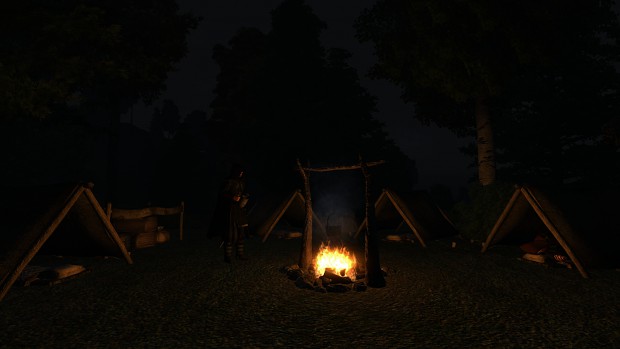 Visual Development
I think you'll really like what i'm about to show you, now. As you have seen, Oblivion's orcs are not exactly what Tolkien had in mind. Or Peter Jackson and all of you anyway... And i'm sure you agree. So here it is! A brand new goblin(goblin, not orc) head made by Justb! Many different heads will follow, so yeah you'll meet many of these beauties! What do you think?
Goblin head

Now let's take a look at something Justb(this guy...) has worked on for the past few days. The Hall of Fire! The Hall of Fire was a communal hall in Rivendell where a fire in a hearth burnt all year round. People used to go there for sitting and thinking. But at times, elves gathered in the Hall and shared stories and songs.
The Hall of Fire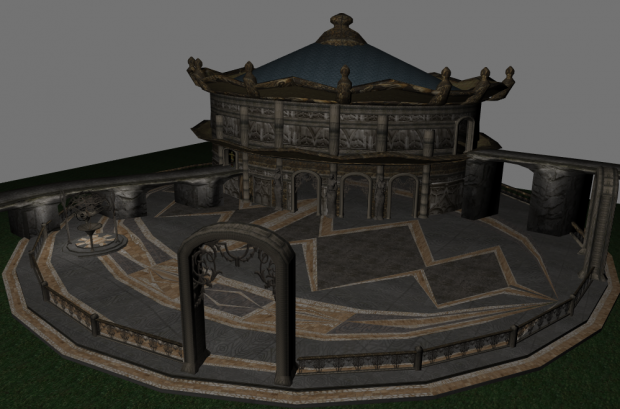 Thanks to Justb(again), i'm presenting you, now, our first hobbit in hobbit clothes and, also... with hairy feet! Meet Proudfeet!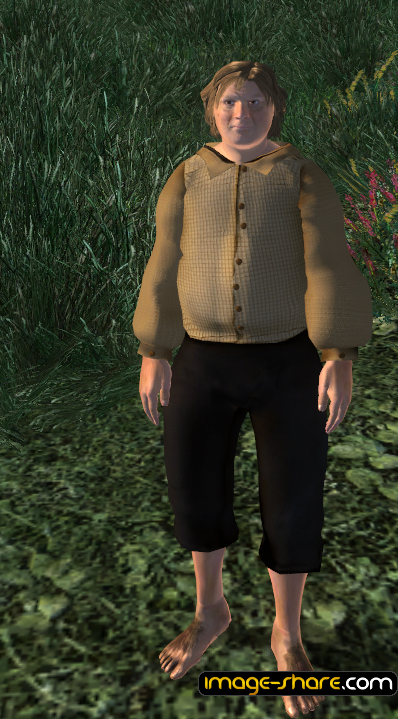 And last but not least, Amon Sul! Mor has created an amazing and very detailed model of the tower of Amon Sul on Weathertop! I don't have to tell you what the view from up there will be like.
Amon Sul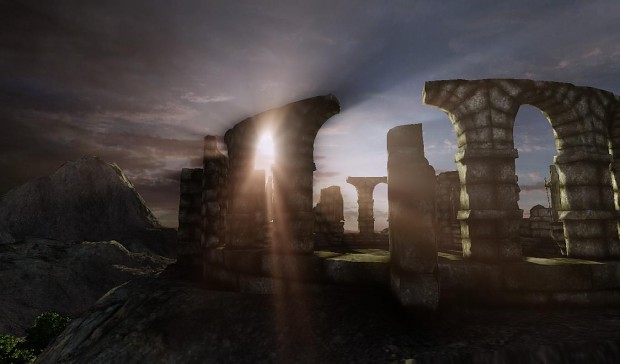 So beautiful! Isn't it? That's it with the visual development. Now. let's listen to some music!
Music
We have a new member in this department, Ole Jason! He has worked on several pieces, so far. Here are a couple of them, which i'm sure you'll love!

Forochel - Battle
You'll listen to this one when you are engaged in combat in Forochel. I liked it so much, I had to listen to it 3 times!
Town - Walkaround
You'll listen to this one when you are walking in a town. We haven't decided yet in which ones but probably in Archet, Combe, Bree etc.
Abbottaerospace created a lot of great Rohan themes this past month. But for this update i'll give you this fine piece, which you'll listen to when you are in Edoras. Abbott has successfully captured the Rohan atmosphere, don't you think?

Rohan - Edoras - Walkaround
We move on to the last song of this update, created by Curtis! It's one of the seriously scary stuff. Great work from Curtis! It's a song you'll listen to when you are around or inside Barad-Dur! If you ever manage to get inside that is...
Mordor - Barad Dur - Walkaround
As always don't forget to visit our YouTube Channel and our Dev forums if you want to contact us.
If you want to apply to the MERP team, post an application HERE. Any ideas and suggestions are always welcome. That's all for this news update! I hope you liked it! We thank you for your support!
~MERP team~