Hey guys, check out the new movement system!
Current Version: (v0.9_07)
This first image is an example of the mobility on ladders: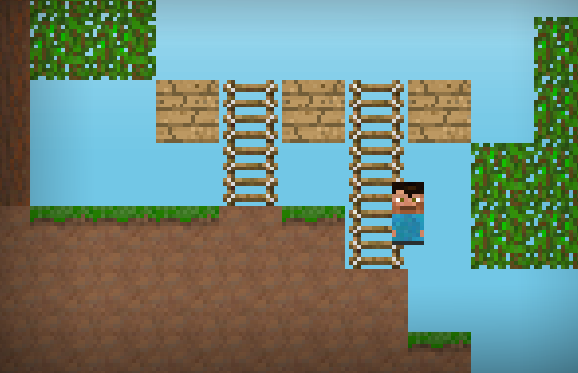 This is what jumping looks like (approximately 1 and a half bricks high):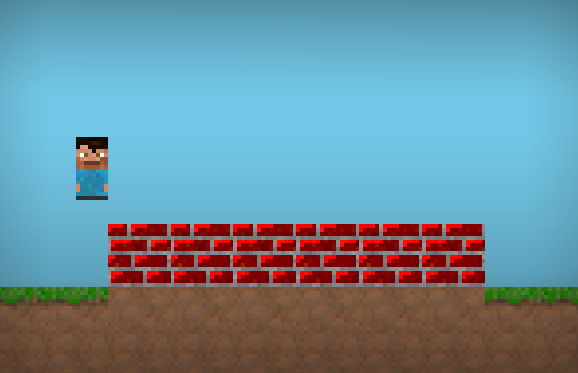 You can also hang off of cliffs: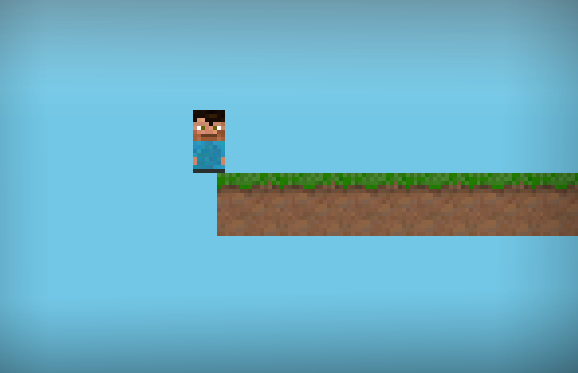 Change Log:
Changed some controls (such as SPACE being jump), check the instructions
Fixed the mute option and renamed it "mute"
Fixed a bedrock bug
Fixed a breaking above tiles so they actually break
Fixed boundaries being overrun
Fixed (and improved) building left and right methods
Fixed player death issues
Fixed a spawn issue for players
Fixed (and broke) the ladders system
Fixed caves not showing up on rare occasions
Fixed dynamite not exploding
Creepers now spawn at a random time, not at a random amount of player movements
Improved small features to the 1080p option
Slowed down the time it takes to build left and right
I played with the current texture pack. It has a nicer contrast
Download it and tell me what you think!