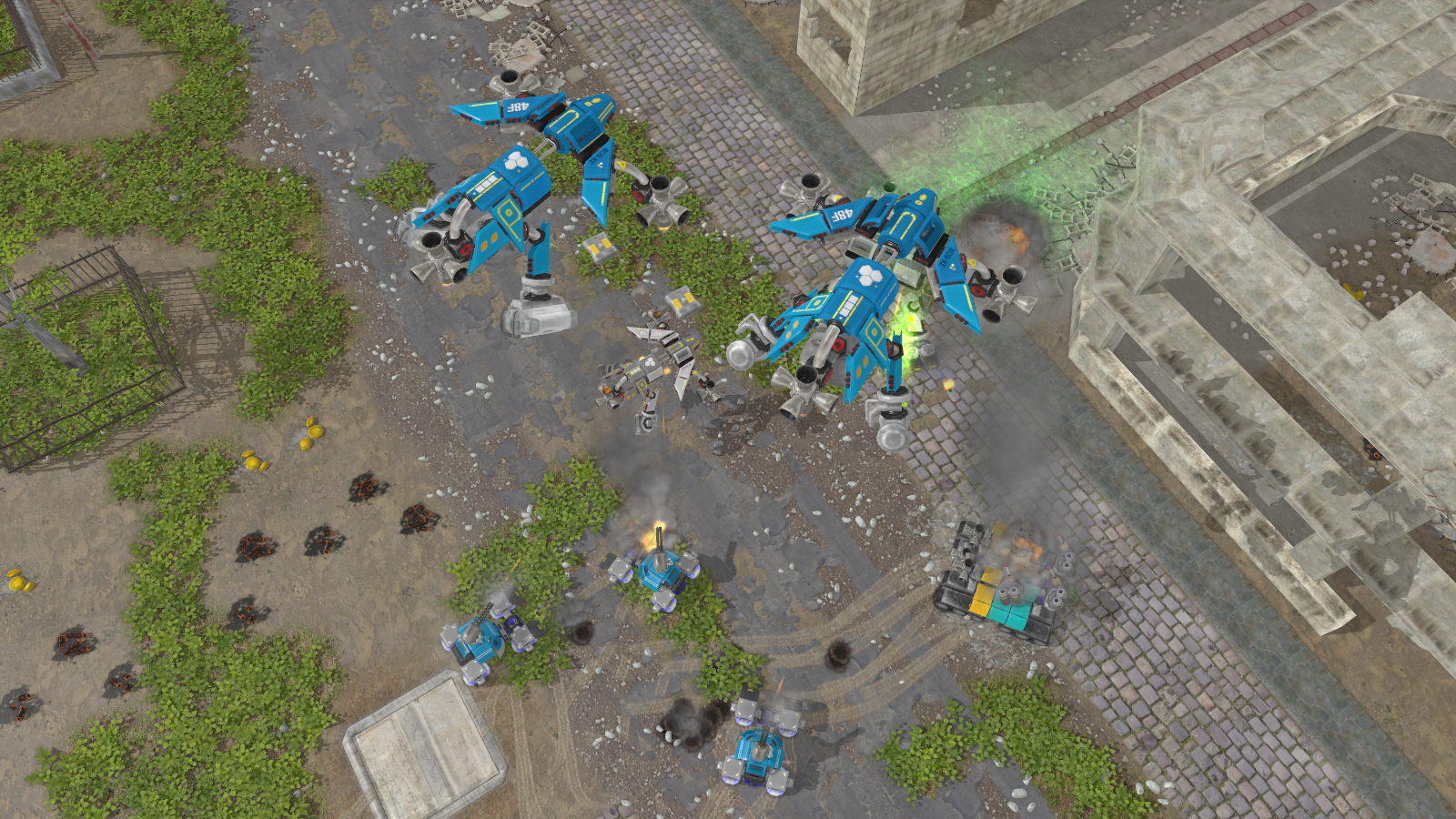 Uncrewed gets the latest update in the series of updates geared towards micro streamlining. Last time, a new defensive behavior mode was introduced. This time the focus is on healing modules.
In addition to "Maintenance Tool", which repairs and recharges units, the game now also features the "Ammo Printer" - a module which allows to restock weapons without having to return to the nearest repair pad.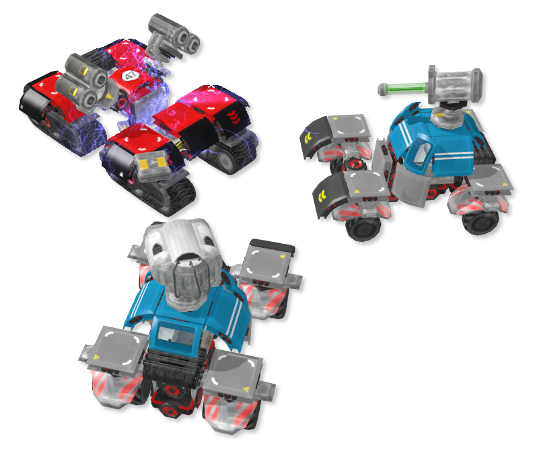 Left to right (blue units): Ammo Printer and Maintenance Tool.
Besides the new module, there is now an Automatic Healing behavior toggle. When enabled, units that are equipped with Maintenance Tools and/or Ammo Printers will automatically seek out nearest friendly units in need of repair, energy or ammo. In cases when multiple units require maintenance, repairing units will try to select the most appropriate one based on many different criteria (HP amount, whether the unit is under attack etc.). To sum up, addition of this behavior mode is meant to make healing modules much more useful during tense battles.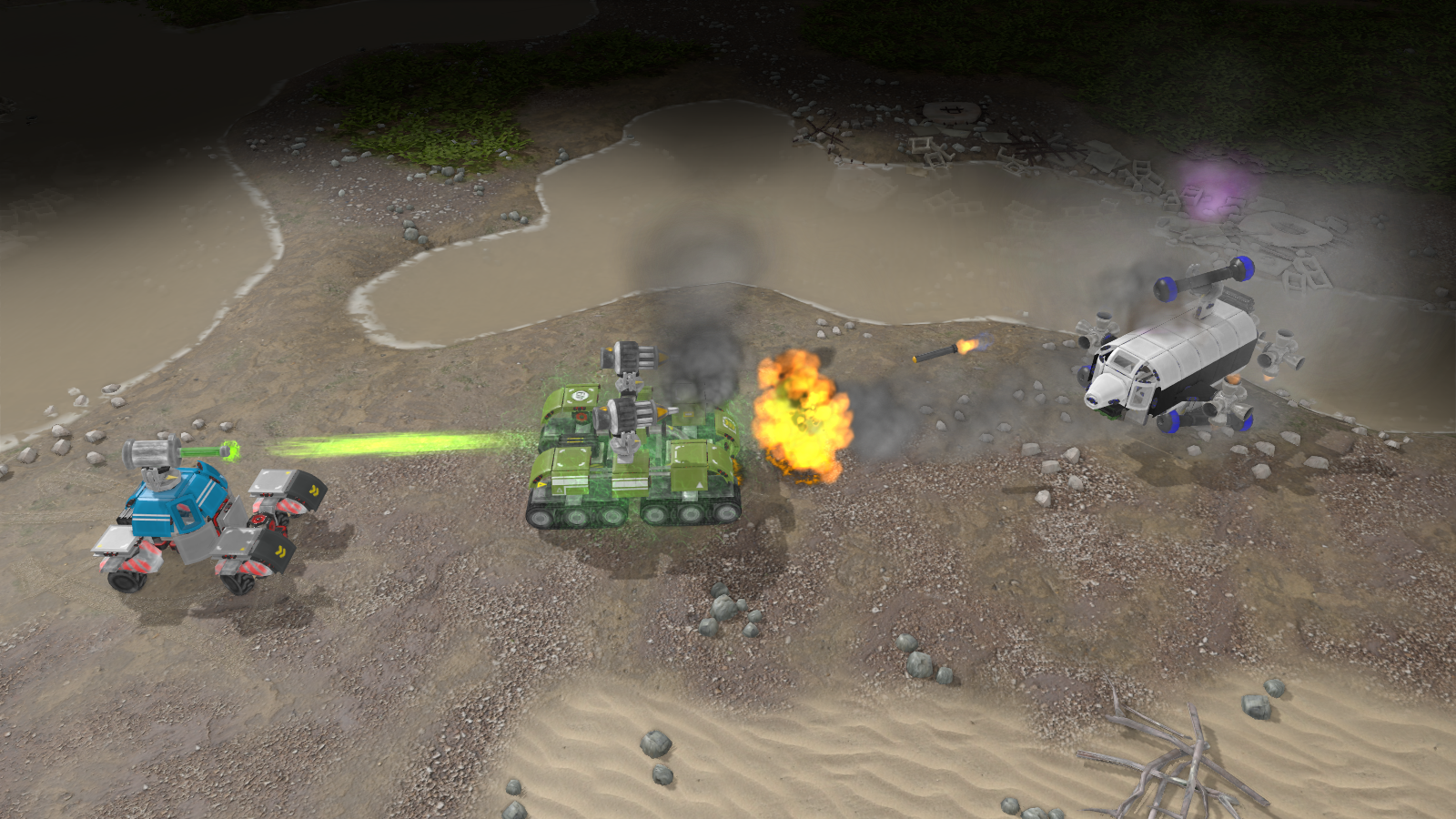 Healer units are key to prolonging unit lifespan on the battlefield.
There are plans to introduce more unit behavior modes in the future that will allow the player to focus on more fun and rewarding aspects of the game, without having to manually manage every unit ability. Of course, manual control will also remain an option.