Metamorphosis update available on Steam!
All,
I'm pleased to report that DoN has now become perhaps the first game ever to successfully depict a full animal lifecycle in full 3D, at full scale, no compromises; from birth in a 1mm egg to larva to pupa and a glorious adult, the Monarch Butterfly's complete lifecycle is now a part of Drunk On Nectar!
Watch for yourself in this very special Monarch trailer!
A Monarch's Life Story
Download the latest patch on Steam and experience the magical transformation: Metamorphosis, for yourself! Here is a quick overview of the Monarch's lifecycle and gameplay:

Roster Overview
Here is an image of DoN's latest roster. Over time the caterpillar and Monarch adult will probably be rolled over into a single unit with the ability for players to choose any lifestage they wish, but for now this was the more expedient approach.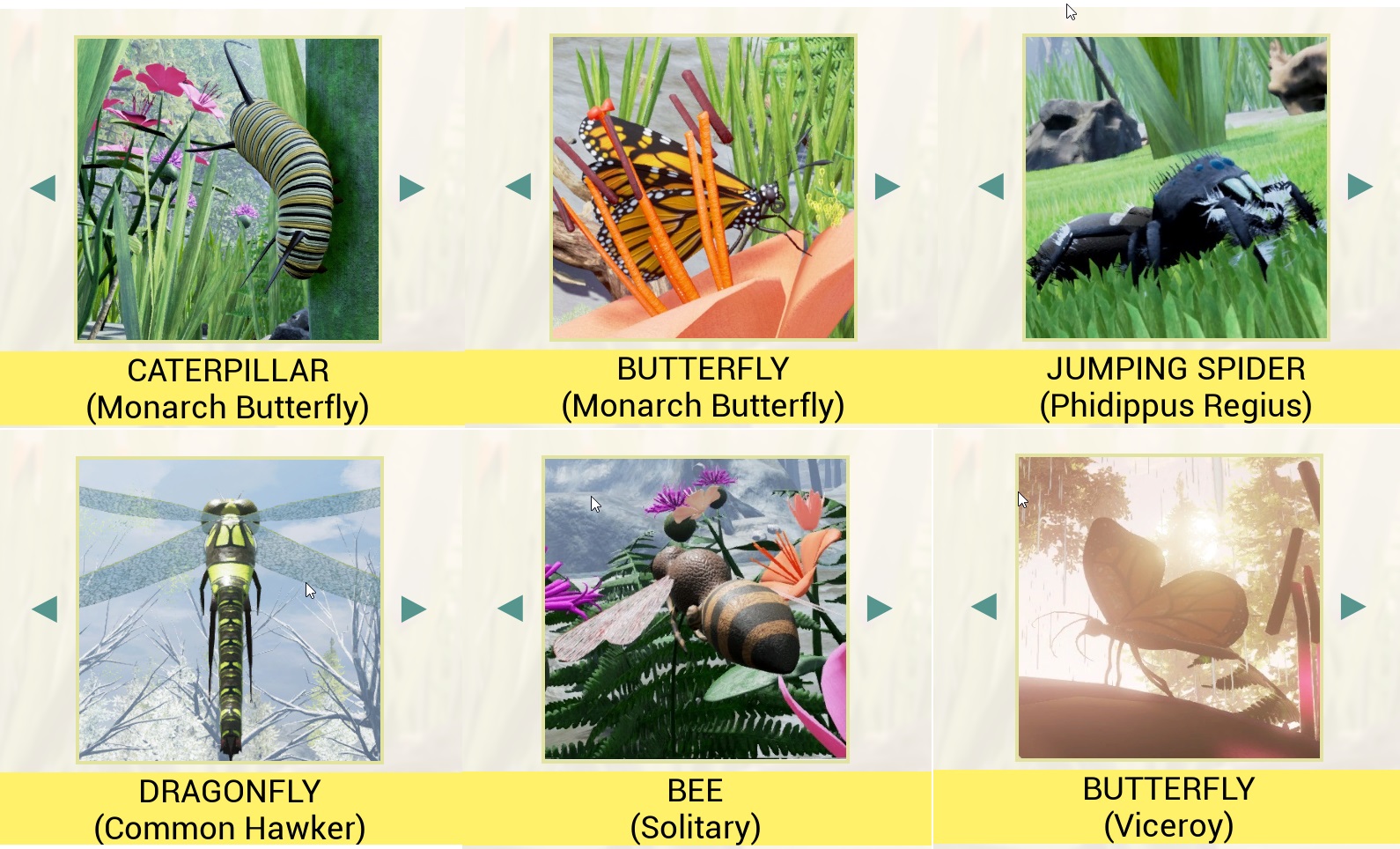 DoN's Next Journey
I need your help in promoting this Metamorphosis update! Please consider sharing the Monarch Trailer video on social media, subreddits, your favorite forum, anywhere, really!
I'm confident that the Monarch update will prove to be game-changer for Drunk On Nectar, nourishing its development on several fronts and to achieve that intention DoN's Metamorphosis Victory will be vigorously promoted in the days to come. For the Monarch, nothing but the most extensive marketing campaign will do! DoN's Monarch victory parade shall boisterously trumpet across the globe until the twin-winged butterflies of Drunk On Nectar encircle all of this world!
You can help by spreading the word about the game in your own special way, or by purchasing and playing the game on Steam.
Oh it's fun to live a butterfly's life and make the special journey of meta-morph-osis for yourself,
Try it today, only in Drunk On Nectar, the Nature Sandbox ad-ven-ture!
*Loud trumpets blare in the background as a million Monarch Butterflies dance with the Monarch Lady*
- Venugopalan Sreedharan