Hi guys,
Welcome to Metal Slash's first post. Metal Slash will be my next project that I'll be working with Andy.
Metal Slash will be a top down slashing game, with a little bit of bullet hell. You play as a sword wielding robot, that will dash and slash all your enemies. We wanted this one to be a smaller game, with simpler design look, and we reference Gurren Lagann for the robot design! (really love that show)
Here's some of the amazing sketches that Andy did.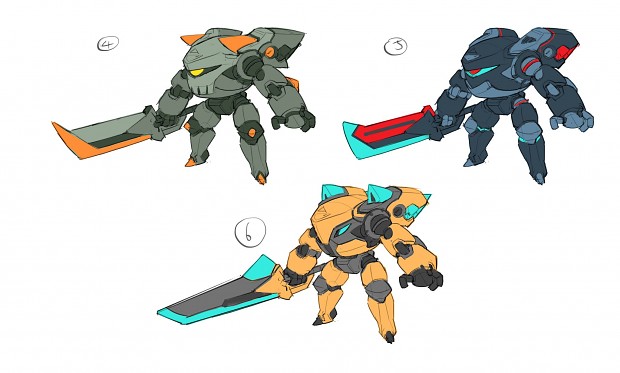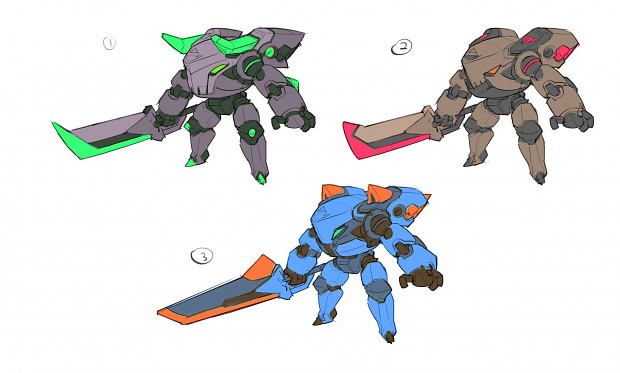 All robots, including player's and enemies will be sharing the same frame, with the head and booster as well as weapon being the differing part. We plan to make it modular so that it's easier to rapidly make variation.
Next up is the cleaned up model for the player's model.
One more variation, for a mode devilish look
That will be all for this short introduction! Next, I'll be sharing more about how the gameplay will be. Thanks for taking a look!