HAPPY HALLOWEEN!
In celebration of Halloween, the price of Metal Dead has been slashed, chainsawed, decapitated, and hacked down by 80%! We've also included a 15-page PDF detailing the development, release, and reception of Metal Dead.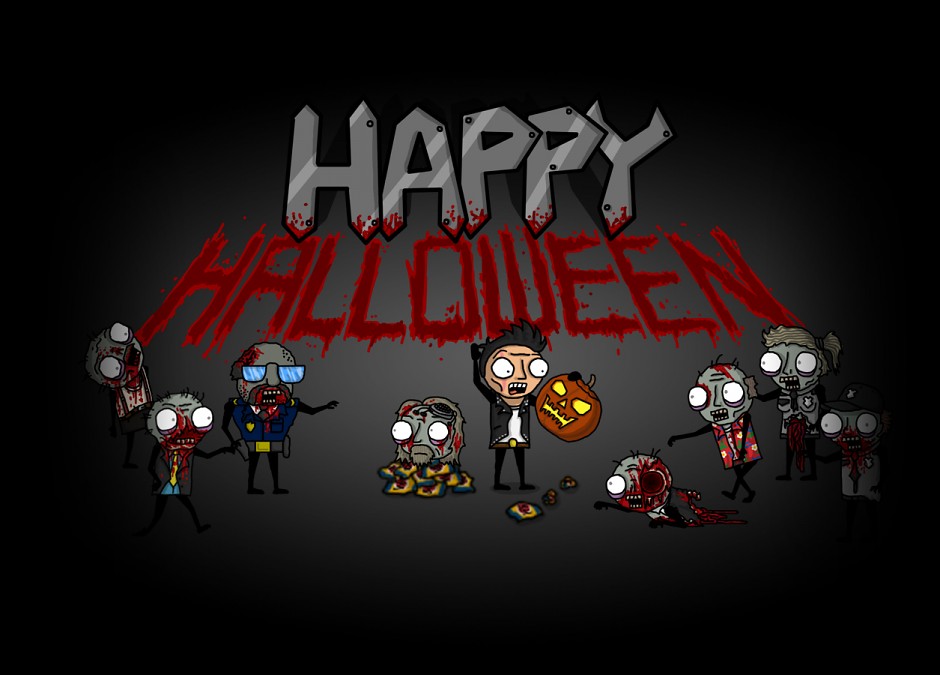 Metal Dead v1.12
Metal Dead is now in v1.12, there isn't a bug in sight!
Metal Dead II (or, Metal Dead: Encore)
While we haven't officially announced a sequel, or released any preview material yet, we can assure you we're deep in development on a follow-up to Metal Dead. Ronnie and Malcolm will return for an all-new adventure in the near future.
Here's what some of the press said about Metal Dead:
Alternative Magazine Online
"Walk Thru Walls Studios have launched with an inspired debut effort... Stuffing a zombie head down your pants has never been so much fun!" - 8.5/10
Adventure Gamers
"This first outing by two-man developer Walk Thru Walls floored me pretty much across the board with its humorous, gory, zombie-filled romp." - 4/5
The Reticule
"Admittedly, the zombie genre is getting a little long in the tooth, but Metal Dead approaches the apocalyptic with a fresh style and comic humour throughout." - 4/5 (Head Shot)
The Indie Shelter
"Recommended for adventure lovers as much for those who want to take their first steps into the genre." - 8/10
Gnome's Lair
"Metal Dead is, you see, the closest we've come to the brilliance of Maniac Mansion since, well Maniac Mansion. It's the Shaun of the Dead of adventure gaming."
Here's some links to help sate your undead cravings:
- Company website
Walkthruwalls.com
- Steam Green Light profile
Steamcommunity.com
- Wikipedia
En.wikipedia.org
- Twitter/facebook/ etc.
Twitter.com
Facebook.com