Message forums back on-line
It seems like forever since our message forums were attacked and deleted, but the time has come to bring them back to the public. On the positive side only a few recent post attachments were lost.
You may be wondering why it's taken longer than expected to bring them back on-line? We've been upgrading our message board system to a later platform, which is not a simple task when you're dealing with custom skins -- most of it had to be rebuilt from scratch.
Also as a security measure all account passwords have been intentionally reset. You will not be able to sign in until you use the account recovery process.
If the message forums don't look correct to you, or are completely inaccessible, please clear your browser cache and possibly clear your DNS cache too.
Massive thanks to Sniper for working hard in his spare time upgrading our message forums.
---
Changes coming up in 4.8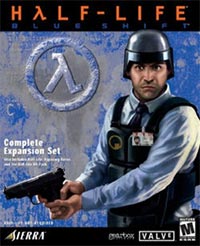 We have been working really hard on Sven Co-op since 4.7 came out in December, and we are nearly ready to deliver 4.8.
Expected to be released this summer, this release was originally just intended to be a minor patch for some stability issues in 4.7 -- particularly in Linux.
Compatibility issues introduced by the SteamPipe update to Half-Life set us back, however, and this release has since evolved into a substantial update offering some notable new features:
Added Half-Life: Blue Shift co-op campaign support!
Added breakable functionality to all door types.
Added RIPENT for Linux with campaign installation scripts, along with uninstallation scripts.
Improved compatibility with the SteamPipe update for Half-Life:

Added missing VGUI language lines.
Campaign installation scripts will now search the common account folder for official BSP's.
File system updates include reading files from various mod extension folders (like addon, downloads, and hd).
Fixed borderless window mode vastly shrinking the game window.
Linux server binary renamed to hl.so.