Merry Christmas Crisis and Happy New Year Fear !
2020 was a peculiar year. The confinement that prevented me to move and forced me to do teleworking actually gave me some extra time to do some modding and finally finish the combiner for the Eastern Front mod. It is now ready for the Ostheer and Soviet Union! As before you can play with any army on any side.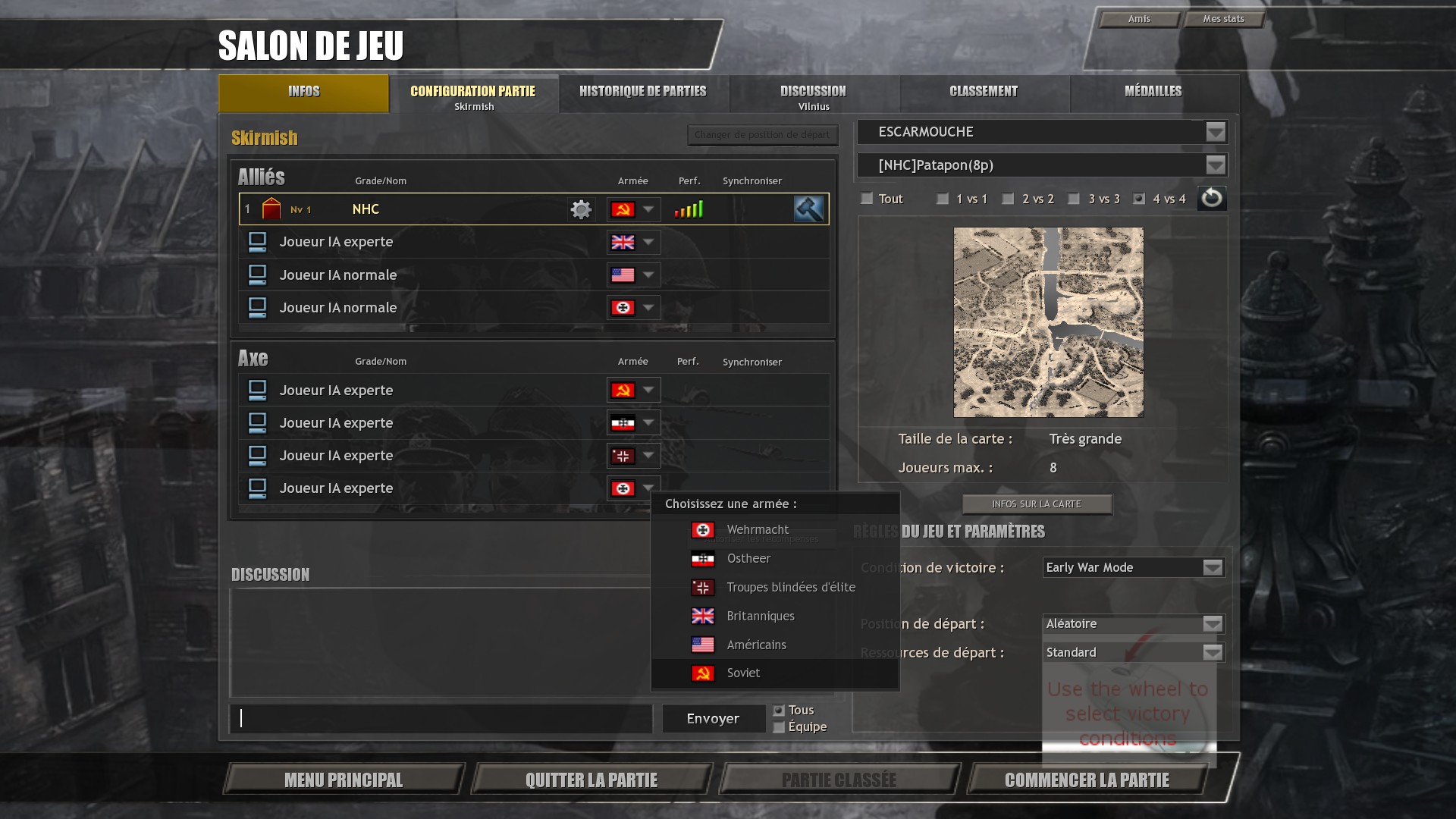 For balancing the game, the soviets and ostheer get an infantry hero, an tank hero and a new building. You can use them in the Zombie survival map which is now much harder with about 6 time more zombies and a new enemy vehicle in normal difficulty. I managed to finish it in Expert difficulty but one more minute and I would have been dead for sure.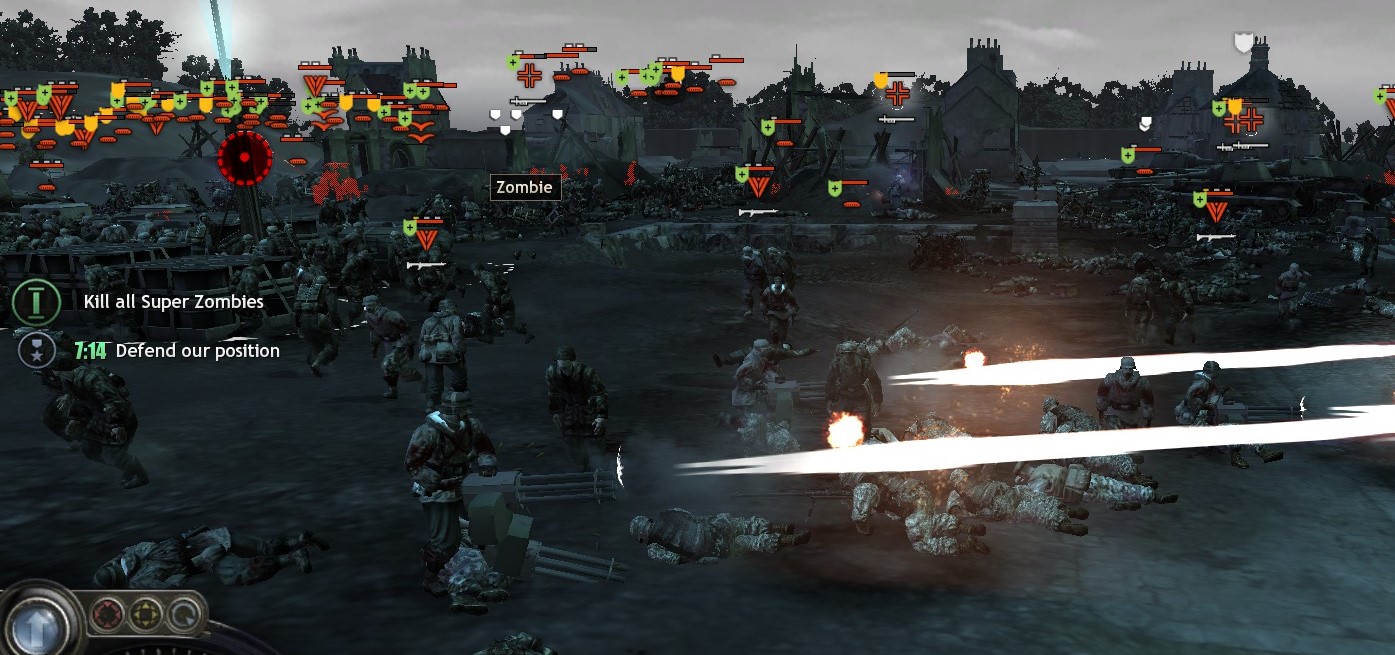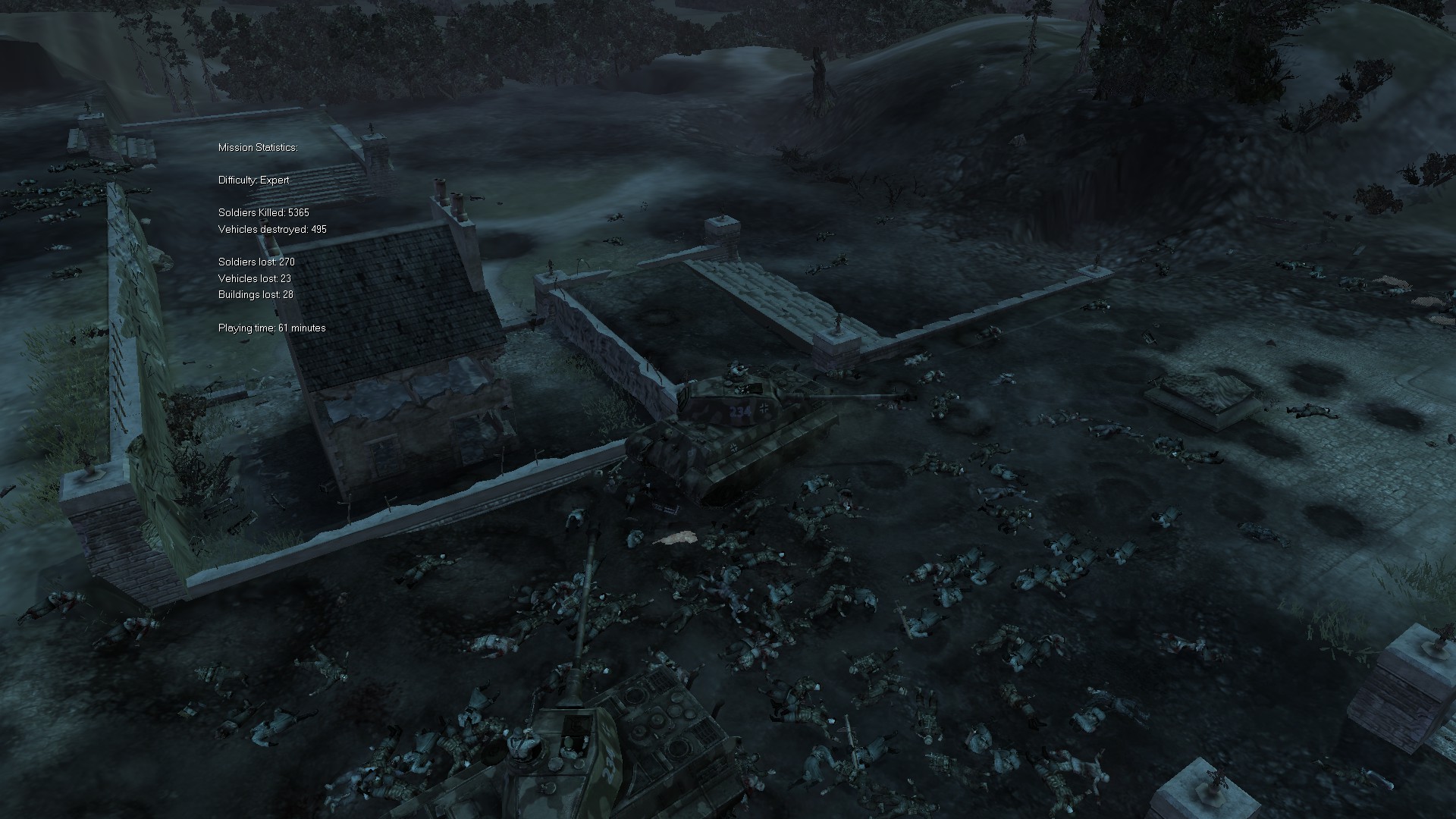 Disclaimer: My mod does not contain models made by the EF team as I agreed with them. It just uses the already existing models. It means that you must install Eastern Front from steam to use the combiner. And you would not be able to play multiplayer. There will always be a graphical bug in the combiner with the FG42 not showing on infantry other than the Fallschirmjägers. The reason is long term compatibility issues, if I fix that bug it will surely crash the combiner in the future when EF update its mod.
Another major update of the mod:
Are you mad sad when your lvl 6 Tiger Ace or Pershing ace dies stupidly on a bridge and there is no way to bring it back? Now is there is finally a possibility to have a new tank ace after it dies as long as the crew survives. You just have to bring the ace crew to a regular tank to turn it into an ace tank so keep them alive!
It means:
ace crew + regular Tiger → Tiger ace

ace crew + regular Pershing → Pershing ace

ace crew + regular Sherman Firefly → Sherman Firefly ace

EDIT: This has been implemented to the Soviet and Ostheer too by adding a regular IS-3 and regular Tiger to the new building.
ace crew + regular IS-3 → IS-3 ace

I hope you will enjoy the update that will arrive for Christmas 2020.
EDIT: Here is the link to the latest version
Moddb.com