Ho ho ho! Merry Christmas, all!

On behalf of the Star Trek Armada 3 team I would like to wish each and every one of you a Merry Christmas, Happy Holidays and a Happy New Year!
Those who have been naughty will suffer.
Those who have been nice will suffer less.
It's been a great year for us with the release of The Final Frontier and the beginning of Infinities. To cap it all off, TFF made it into the Top 100 mods on ModDb for 2016 and got an Honourable Mention for Player's Choice, while Infinities won the Editor's Choice for Best Upcoming Mod. Thank you all for your support! :D

In particular we'd like to mention our friends over at the Star Wars Thrawn's Revenge 2: Ascendancy mod, who took 1st Place for Editor's Choice for Best Mod. A well deserved award for a great mod indeed. Congratulations to you and your team, Corey!

If you haven't played it yet you should definitely check out Ascendancy. Here's a link: Moddb.com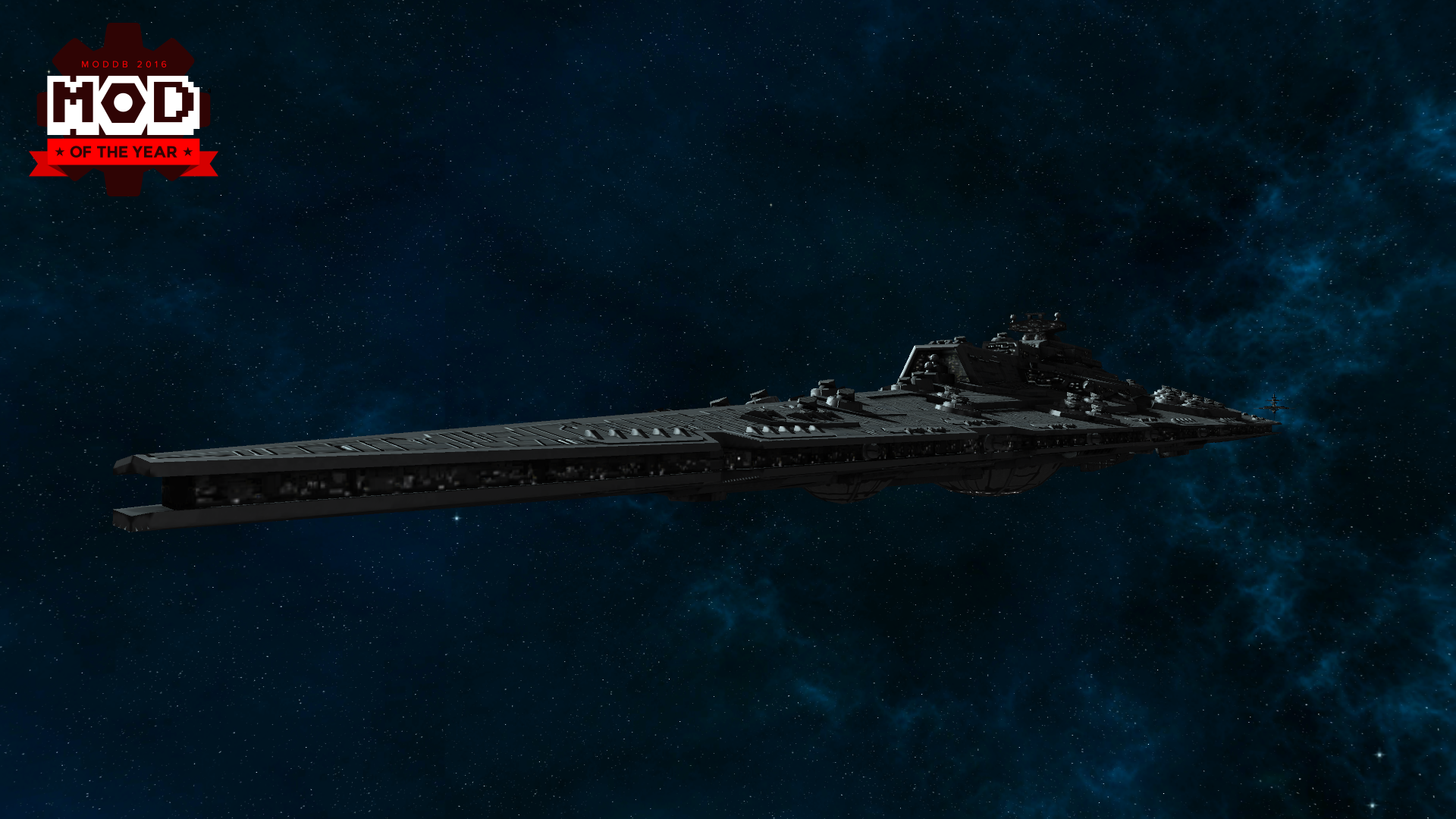 Yessss. Let the hate flow through you...
Getting back to The Final Frontier, the upcoming patch will be with you soon. At the moment the 1.87 update for Sins of a Solar Empire Rebellion is currently in the beta phase, so we're in the process of future-proofing TFF against whatever changes will come as a result. Some of the team are still taking a break but those of us who remain are still gathering bug reports, so keep them coming! We won't keep you waiting much longer.

Thanks once again for sticking with us and we hope you'll stay with us through Infinities.

Have a great new year!

Til next time, stay classy. Or don't.
- OrionSlaver