Changelog is being updated often, to get a more in-depth look at what's going on, have a look at it here:
So, 2.2 has been out for about a month or so at this point. Season 6 is over. Damn, what a finale. Can look forward to Winds of Winter now. Anyway.
So for 2.3, there's some fairly big changes coming. The Essos troops are once again being overhauled, I am still trying to find something I'm satisfied with. And I can't. Not going to stop trying though. Various texture updates have been applied, giving the whole world a more grimy and used look. Same goes for armors.
I've added some more explorable locations, so the Rhoynar cities are finally getting some love.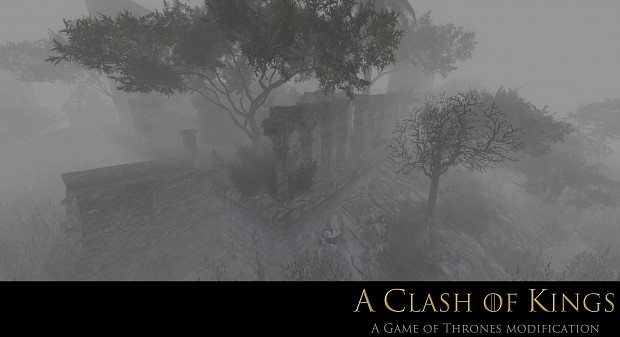 Lots of small other changes are happening. For those who liked the Telltale games, yes, House Forrester has been added to the mod. Other houses have made their appearance of re-appearance as well.
Many weapons have been made more viable.
Also, I'm tinkering with a sort of template for markets/septs/dothraki camps/temples et cetera. The template is fairly simple so far, and still needs heavy tweaking and feature adding. But it's going to add a lot of depth to the game.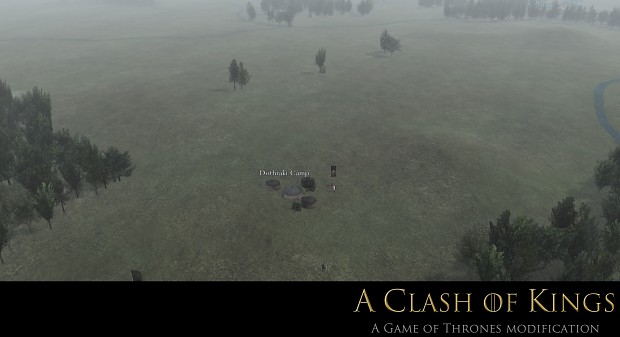 The camp as shown on the map.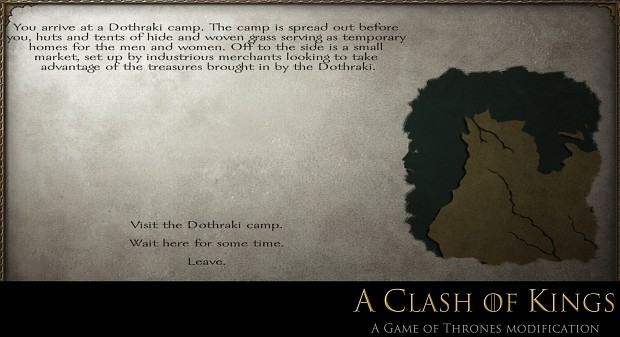 The first menu.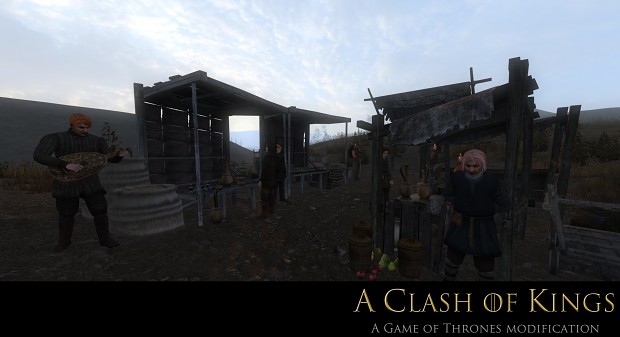 The market.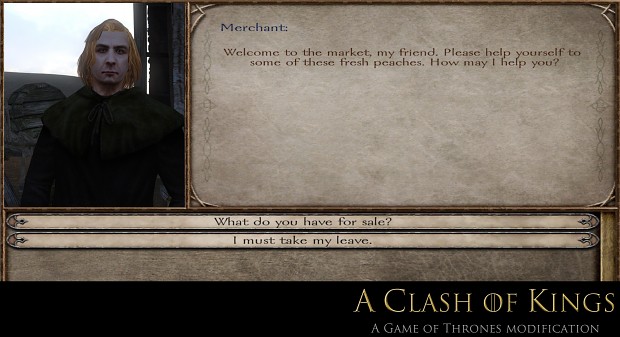 The merchant. He mostly sells wine at the moment.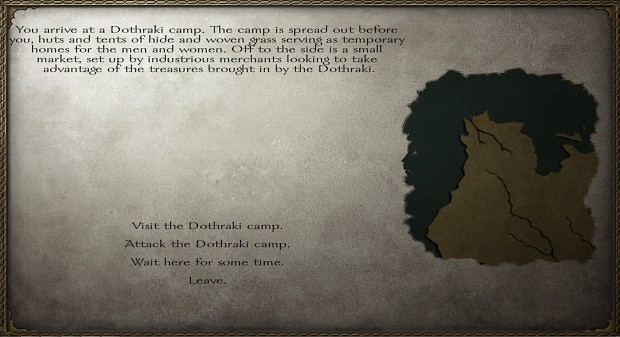 If you bring enough men, you can attack the camp.
That's it for this time.