New Items
We have added new items and customizations: Sword with Knuckle-Bow, Assassin's Hood, Short-Tailed Sallet, Kettle Hat with High Top Point, Cross-Hilt Dagger, Throwing Knife, Arch-Shaped Throwing Axe, Heavy Padded Leather with Cowl/Hood, Short-Tailed Sallet with Grey/Black Mask, Short-Tailed Sallet with Wreath, Light/Normal Green/Red/Blue Brigandine with Cuisses, Aketon with Kneecops, Aketon with Black Cuisses.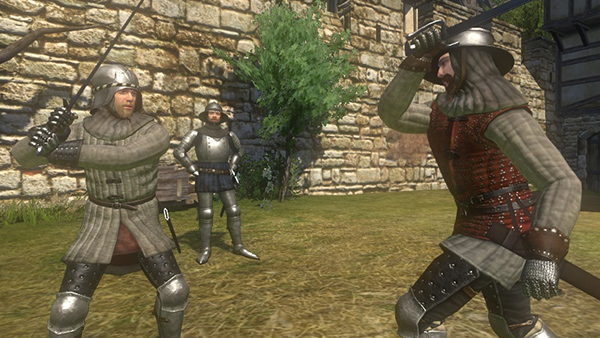 New Maps
There are 3 new maps in the rotation: Village on the Hill is a spacious battle map, Ahmerrad Arena is a small duel map and Ambean Castle is a siege map with a castle linked to a village by a bridge.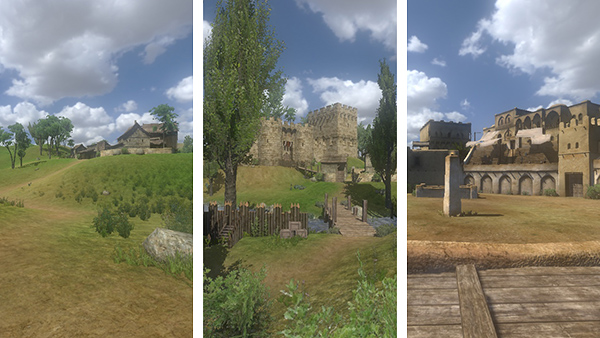 In-Game Scores
Not only kills are shown on the scoreboard, now players get additional scores for kill assists, for killing captains, dismounting cavalrymen, capturing or defending flags.

Other Changes
Added 19 clan banners.
The Strong Back perk allows to carry up to 3 bags of throwing weapons but limits the total weight of the bags to 5.0.
Disallowed to shoot long bows while jumping.
Disallowed all actions while rearing.
The master of the field mode starts 30 seconds earlier.
Allowed to cheer while crouching.
Added clan advantages: Spear Supply, Appreciation of Cartwrights. Reduced the cost of Shield Supply.
Added total fame to the clan page and the leaderboard.
Reworked the list of recent achievements.
Slightly reworked the leaderboard. Now the dependence on the K/D ratio is non-linear.