Ever want to have that feeling that your friend is playing with you? Even though he might not be? Well Synergies is trying to bridge that gap by allowing you to find, retain and use Mercenaries!
At the release of Tier1 DF raid dungeon Synergies will re-introduce the mercenary system, with a lot more depth!
You will find a Mercenary scroll on various monsters in the raid. You can either use the scroll and summon the Mercenary one time, or go to the Hall of Heroes and complete a quest designating the scroll as the target for completion. Completing the quest will spawn the mercenary on the scroll within the Hall. That mercenary will be there forever from this point on, and his job will be to give you a repeatable quest. Do him a deed and he will give you 5 more summon scrolls with his name on it!
Mercenaries are no slouch, they are wearing end game synergies armor and weapons, and each mercenary will have a unique spell they can cast. Currently there are 44 mercenaries designed for tier1 when it goes live.
An introduction to the mercenaries was also included in the latest SynergiesPatch V310. The clockwork Crucible. A swarm map where you can go to FIGHT your fellow community members in mortal combat. 3 of the mercenaries will spawn at a time, and when one dies in combat, another will take its place, the never ending swarm of mercenaries will make you scream with delight and terror likely at the same time!
here is some pictures showing what the mercenaries, and synergies end game armor/weapons, look like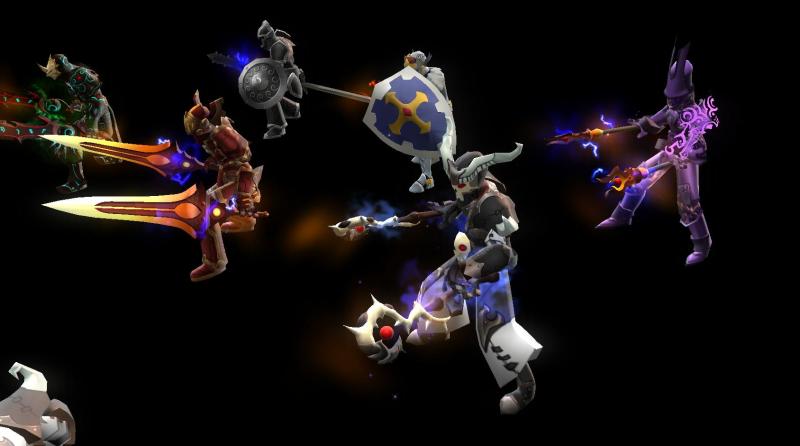 above and below pictures are of:
Short300 Yieryal Skitl Psypher StrUkt0 Sparrownutz Quake Killerrob
Monstermash scubbaSteve mindwork Bananagrams dreams Taran
wearing tier1 raid armor and weapons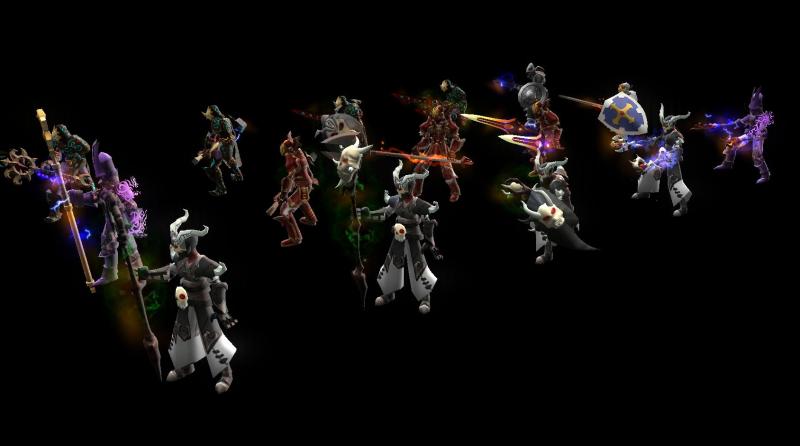 The below picture is of:
Roks - 2 reversed Wak's JoeChip - 2 forward facing wak's
WhiteSparrow - 1 reversed wak, 1 katana HughManatee - 2 kunai Grinder - 2 forward Ninjato's
Xercules -Nodachi Miothan - Reversed Tanto and Wak LordofGORE - 1 forward facing wak, 1 katana
wearing the assassins set and weapons from tier0 and tier1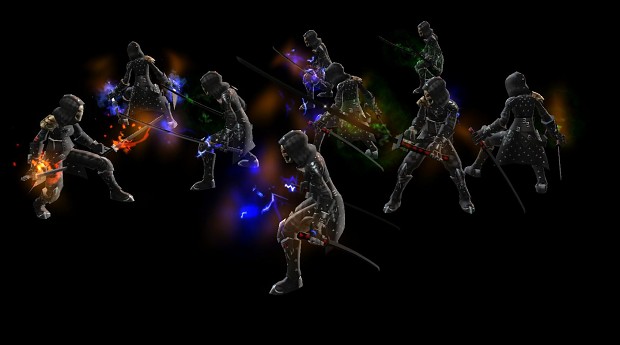 The below picture is of:
Synaphix Ytdulu DeathGuard Senteliks Arixal Babbegibs Supaty Tsuelue ReliableAcorn RaymondLi Potterman Freykin
wearing tier0 dungeon armor and weapons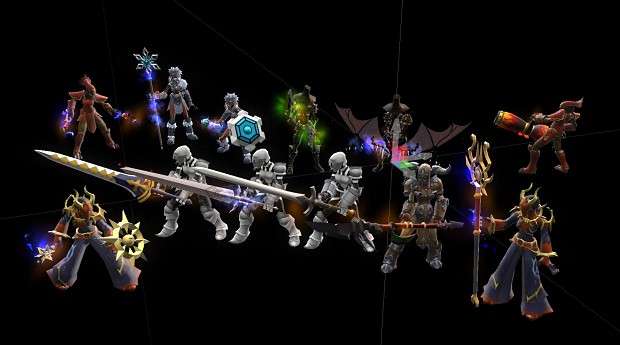 The below picture of:
Celindari Bloodlotus Valdir Atcqk
wearing the unique angelic armor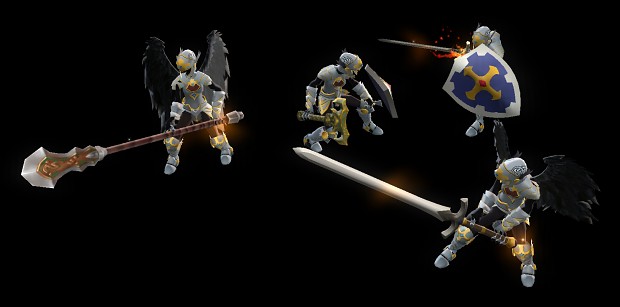 The below picture of:
Salan Ghostblade MFS88 Stormchaser
the devs of the mod wearing half tier 0.5 armor and weapons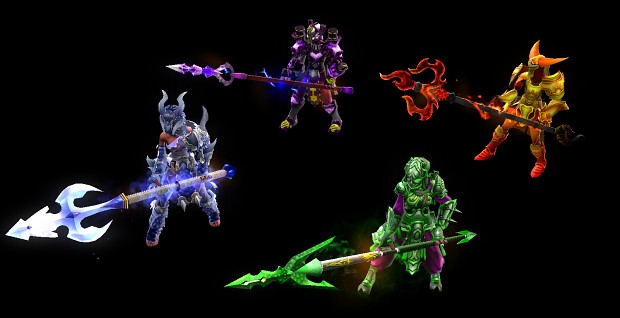 Want to be part of the mercenaries, then be active on the synergies forums today
www.synergiesmod.com