Hello indie DB folks! For this update we thought we'd tell you a bit about the menus in Besiege and how they can be used to help you build your siege machines.
The menus started out (relatively) simple - here's an old screen of how they used to look.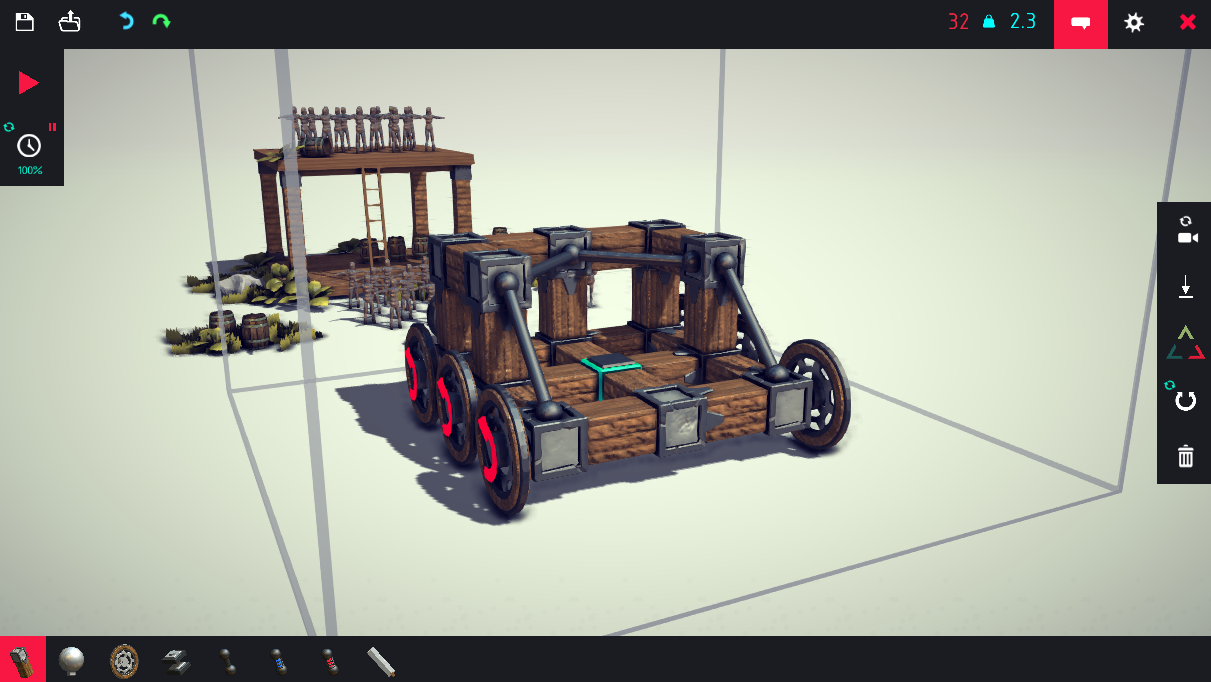 As development progressed, we found that we needed to add in things like centre of mass, just to check whether the physics were right. In fact, a lot of the menu is made up of things that we needed to test the game with. This means that we have some options that we've left in for fun, such as an ignite option, where clicking on objects in the scene causes them to combust (of course, enabling this option removes the ability to complete the level).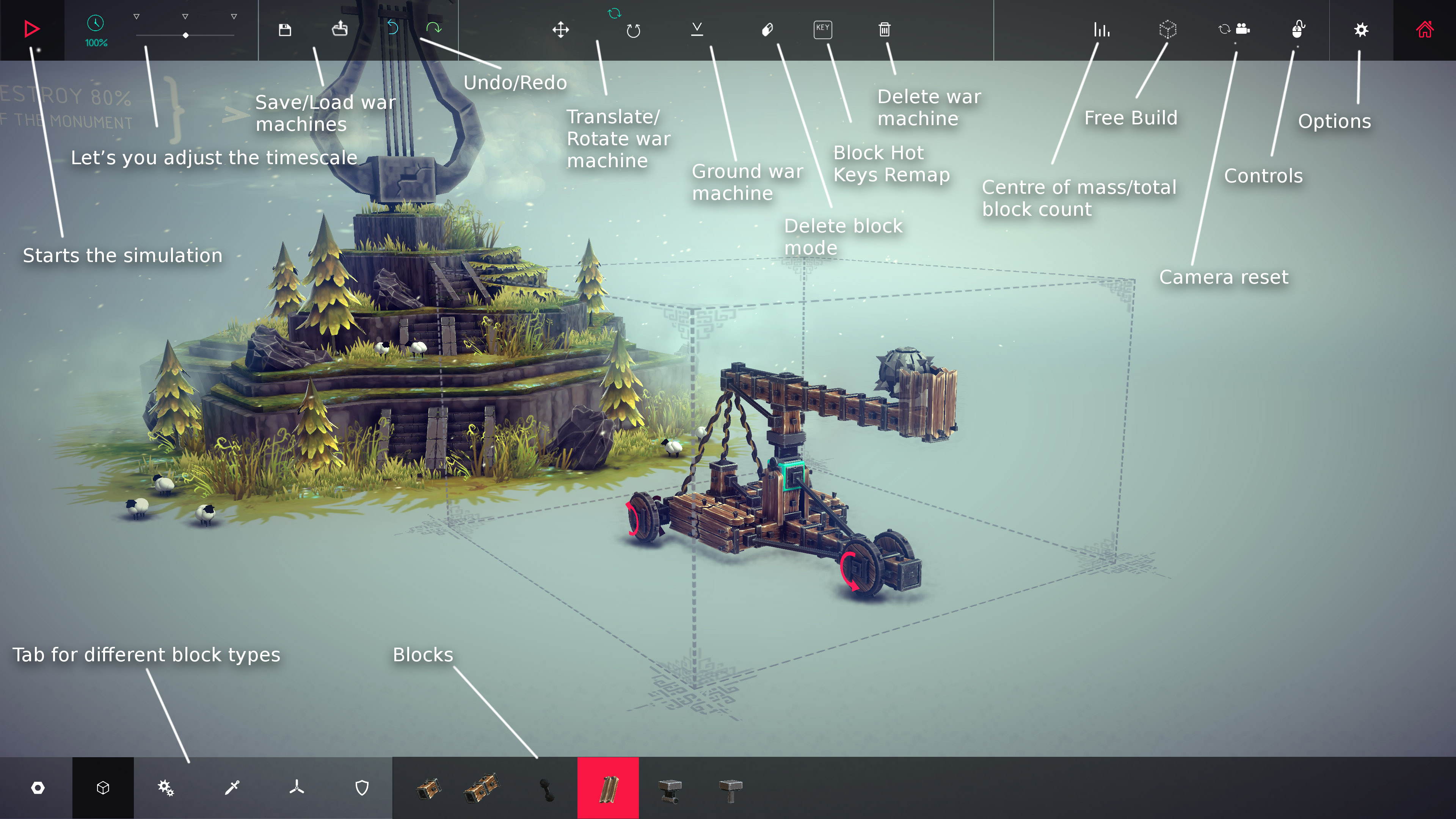 This is a list of the menu functions, starting at the top left
Time controller – Speed up or slow the flow of time, helpful when precision is needed. Also just for fun!
Save and load – We made sure your siege machines are easily shared.
Undo and Redo – Really what the name would imply. Have you accidentally stuck a cannon onto a wheel? Undo it!
Translate – Used to move you creation about (within the bounding box).
Rotation – Rotates your machine on the vertical axis
Ground tool – Places your contraption directly onto the ground, so that when you press play it doesn't hit the ground with a bump!
Delete Mode – Deletes any block you select
Key binding – Allows you to map certain actions to keys, for example shooting a cannon or extending a piston.
Bin tool – Deletes your entire machine.
Stats – info about your siege machine. We plan to add more to this. At the moment it shows the number of blocks in your machine and the centre of mass.
Free build mode – The only limit to the building in the game is the area in which you can build. This option lets you disable the bounding box, allowing you to build as big as you like.
Reset camera position.
Controls – a big list of all the controls in the game. Useful if you forget what key does what!
Game options – all the normal options (including graphics), plus some quirky ones that we have left in from development, i.e. the ignite tool and Invincible Mode.
Thanks for reading!
Matt and Marco