We're currently testing its multiplayer stability and the results are mediocre to be honest. There are reconnection errors and blittercrashes , which is why we can't release the mod yet, those issues must be resolved. Also, the AttachEffect, which is an important part of Mental Omega 3.0, has not been merged into the main branch of Ares DLL yet. As you can see, all delays are because of Ares development and multiplayer issues which might or might not be related.
The Red Alert 2 modding community does not provide enough feedback for it and with AlexB being the only person who works on the main branch and Graion Dilach working on AttachEffect, it shouldn't be a surprise that Ares is being developed slowly at the moment. We're trying to test it as carefully as possible, we might also require more testers for the closed beta, but basically that's why you have to wait for the first public release. Ares needs more people so if you can help somehow, please do so.
Other than that, the mod is pretty much ready for the first public beta in which we'll have everyone test the balance and further stability of the game. Of course, after we get rid of game breaking issues we already know about. We don't want to release a faulty product, even if it's just a public beta.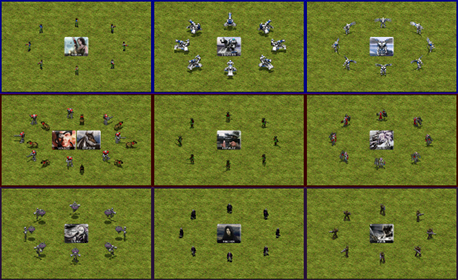 We have finally released the information on Epsilon Infantry. Now that profiles for all heroes and heroines have been published, you can take a look at the standard 8-directional preview images for them! Who do you think will be your favourite?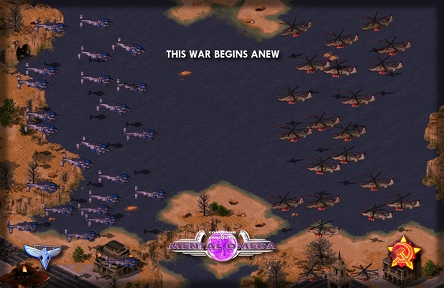 This war begins anew. As you may already know, Mental Omega 3.0 will retell the events of Red Alert 2, continuing where Red Alert 1 left off and branch out into an expanded universe with brand new missions for all three factions. It means that the previous policy of "Yuri thought that his Boomers were not good enough in previous war so he replaced them with the Resheph" is no longer valid. Everything that's presented in the mod is a part of our new timeline and the events of Red Alert 2 and Yuri's Revenge are being retconned. The story will go in a different direction than Yuri's Revenge did and lead to a completely new ending with two acts, with Act One having 36 missions (12 per side).
However, since the missions are really challenging and do require a save/load function, the full campaign will not be released until Ares DLL reenables it. The first public beta will contain 6 missions as a demo of what's to come.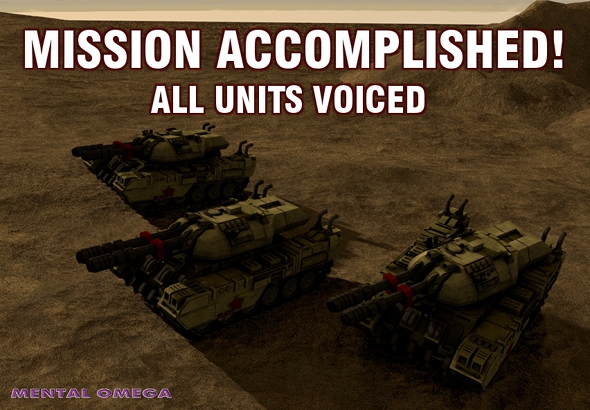 We are very happy to announce that the first part of the voice over stage for Mental Omega 3.0 has been completed with success! We managed to collect voice over sets for 62 new units, after receiving samples from many people. We are very thankful for your contribution, we didn't expect such an overwhelming response! In the end, voices of 20 people will be heard in-game, the full list of contributors can still be seen on this page. You made this project more complete, thank you.
This is not the end, as we will want to voice characters for the campaign when the time comes! We hope to hear from you again by then.
Time for more pictures. Now that all infantry pages are released (without the stolen tech info though), I'd like to showcase the magnificent work that our infantry artist ImP_RuLz has done. This picture shows hero units he created, namely Tanya, Norio, Siegfried, Volkov, Yunru, Libra and Rahn. These are the other infantry units he has created. Gyrocopter was based on Cranium's model.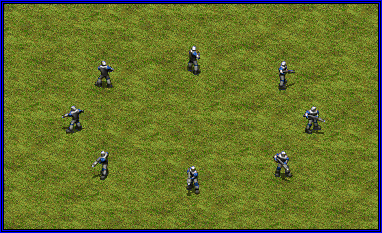 Siege Cadre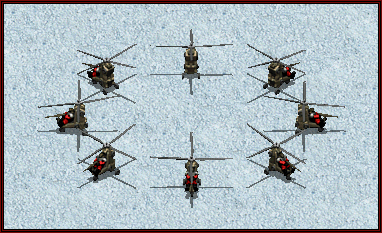 Gyrocopter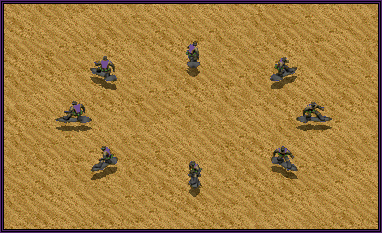 Dunerider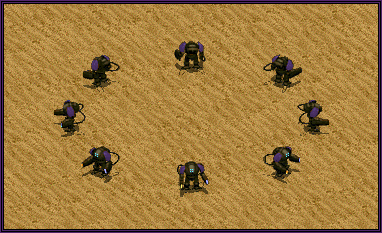 Stalker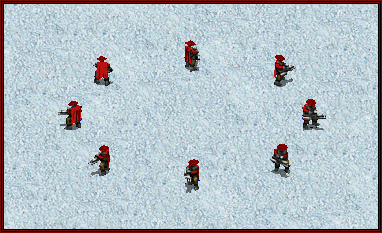 Cyborg Prototype
Bu7loos has recently created a new Tesla Coil, EMP Mines and PsiCorps Mind Reader.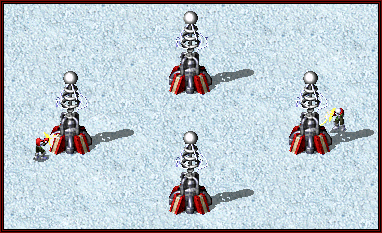 Tesla Coil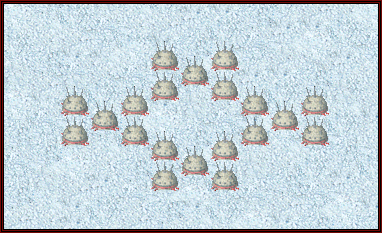 EMP Mines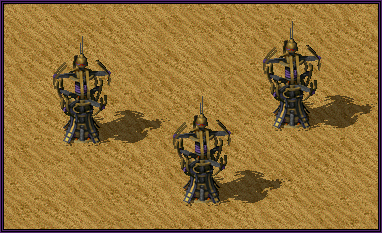 Mind Reader
Two new blueprints for the installer! This time, the mighty Basilisk and the ever popular Abrams.
Stay tuned for further announcements!