I am currently not in a location from which I can upload more than a few screenshots (just fixing the wrongly embbeded images took me 15 minutes), but I am happy to share that the version 1.1 upgrades to Hellgate: Ikeya and the Light of Antares have been completed.
Thanks to my editor Iain Baker, who is also a member of the Series Resurrecta-team, all the text has been reviewed and adjusted when needed. No more "legacy" typos.
For Mission 3 of Hellgate: Ikeya, a graphical status indicator for the download is now implemented – this was a long planned addition however I was holding out to find a better solution to the one implemented now (which is crude but effective).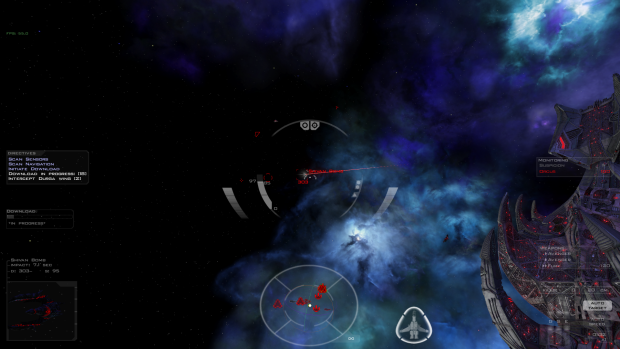 This mission also received some options for difficulty mitigation:
On Very Easy difficulty, the maximum range of the download is now 2500 meters and it will proceed at the double the rate than any other difficulty setting.
On Easy difficulty the maximum range of the download is now 2250 meters.
On Medium difficulty the maximum range has also been extended to 2000 meters.
On Hard or Insane, the maximum range will be at the old maximum of 1500 meters.
This should allow a little more room for less skilled players to intercept any Shivan bombers while not holding up the mission.
For Mission 3 of Light of Antares, the AI override commands that make the AI break and attack the arriving convoys have their priority reduced below the minimum value of commands issued by the player. The AI should now stop storming off and getting itself irrevocably entangled in the escalating fire fight around the Jump Node.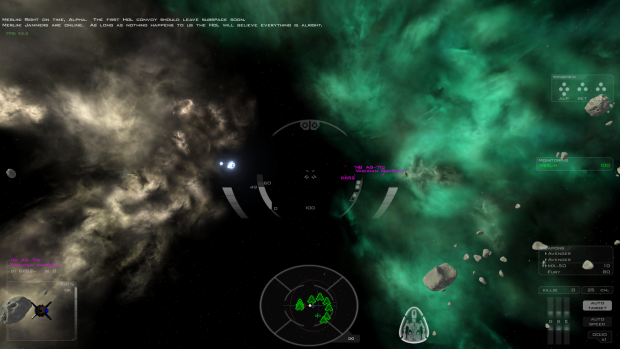 To further aid players at lower difficulty, two Navigation Buoys have been added to the mission. These buoys mark the end of the convoys' waypoints and a half-way point from the Node to that end point.
These buoys will only be visible on the radar if the difficulty is Very Easy or Easy. However they will still be physical in the mission area on all difficulty settings.
Now for a piece of bad news: In order to ensure that in version 1.1 the campaigns appear in the order they are meant to be played, I had to make a change to the file names. This will have the side effect that FSO will no longer transfer progress in either Hellgate: Ikeya or Light of Antares from any previous version of the Memories of the Great War to the Omnibus version 1.1.


Stay tuned for further updates. And my escape from the digital stone age ;)