Adding a melee attack has generally been a frequent feedback comment, and thus the shield bash was introduce. By pressing B, players can dash forward, holding their shield up, and get an instakill when making contact with the other player. The distance the player dashes is dependent on their current movement; they will dash a very short distance when standing still compared to running.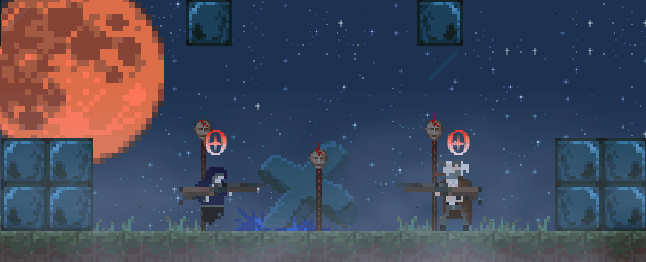 After initial playtesting this, what was immediately evident was how overpowered the shield bash was. It made the shotgun essentially useless. In the scenario of two engaging players, the shield bash can easily close the gap between the two, and earn a frag. This created a scenario where the first reactive player will always get the upper hand, a mechanic that I feel is polluting modern competitive FPS shooters and exactly what I'm looking to avoid.
Some immediate thoughts on how to remedy the problem:
Add a cooldown period for using the shield
Have the damage amount relative to the player movement; a player standing still won't cause much damage vs. a player who is running
Have a way to defend against a shield bash, perhaps by allowing players to block it with their shield (at the cost of immediately destroying both shields?)
I'm first going to try out having the shield splinter and be destroyed whenever you kill a player with the shield bash, so it's available for use only one time (as shown in the GIF above). Without the shield, you can still perform a dashing maneuver.The dashing aspects of the shield bash is a great addition. I've always felt I needed another mechanic surrounding player movement and this seems to really satisfy that. You can now pull off daring moves and attacks, which amplifies the "twitchyness" of the game (yes, I know that's not a word :p ).
You can see the (unbalanced) shield bash in effect in the latest gameplay video.