How would you design maps for an isometric videogame if you weren't skilled at fine arts?
The answer is easy: using planes, boxes and orthographic view in a 3D software like 3DS Max.

At least this is how we do it. The game designer create a basic layout using simple shapes. Later on our great artists turn this mess into a wonderful scenario.

But this sketches aren't only used for artists; they are also meaningful for programmers who check them whenever they have to code what happens in a scene.

That's how our game grows simultaneously in both ways: art and programming.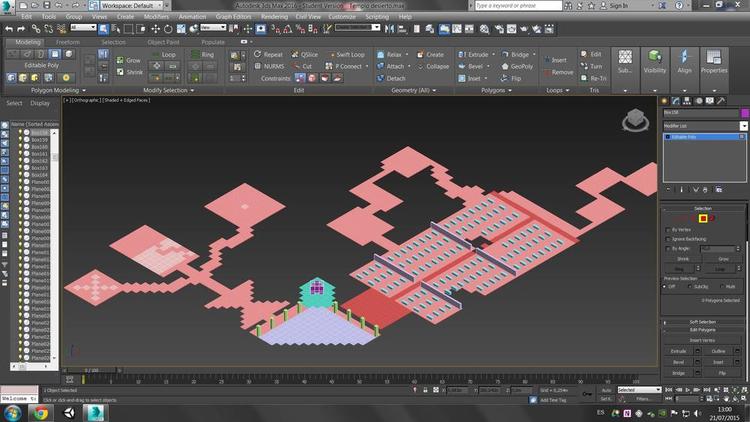 Later we will talk about the process to decorate this maps through tilemaps!