One of the big things in this update is that we overhauled the ability selection system. You can now map your abilities to different movement directions in a way similar to Super Smash Bros, which makes it a lot easier to quickly use any of your abilities. This also means if you have two launch parts for example you can map the launch ability two times so you can double launch.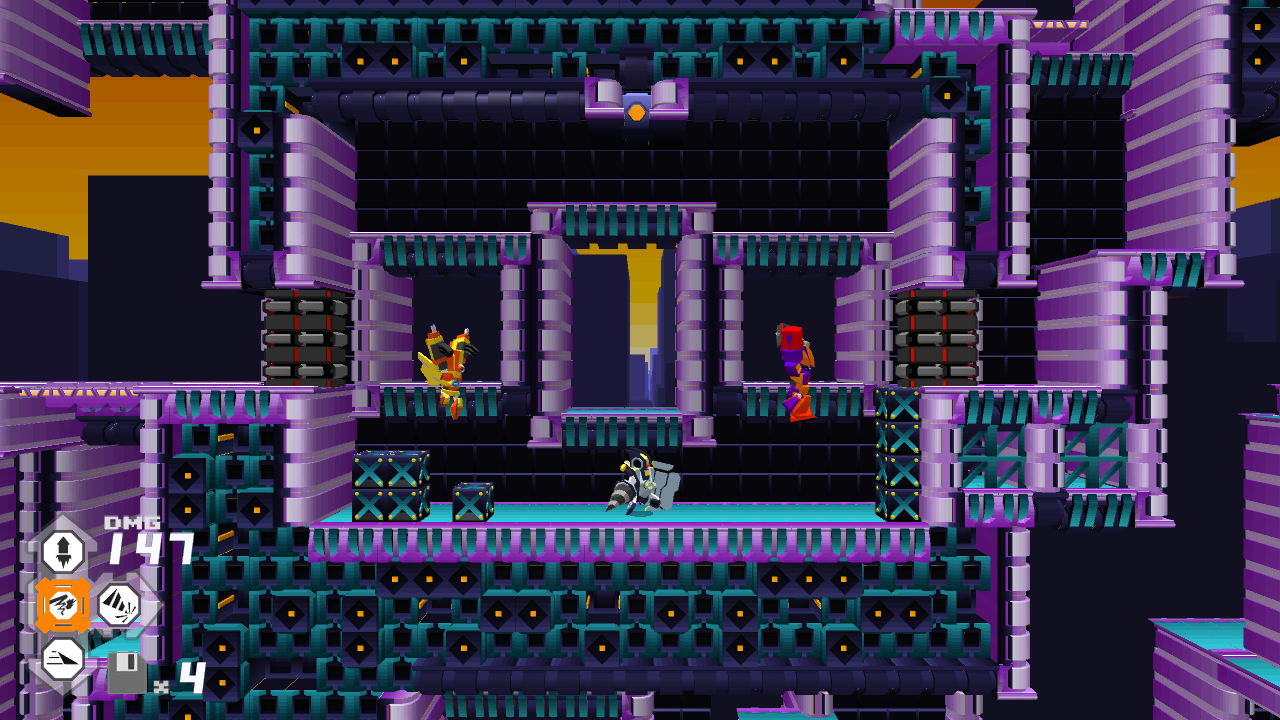 The second big upgrade is the addition of trigger fights and with those, checkpoints. These are small isolated fights you encounter in the adventure mode. After beating all enemies inside it, the area opens up again and functions as a checkpoint where you will reappear if you might lose a life. To put these in, a lot of stages had to change radically. So you'll see lots of new/changed stuff if you play the levels again.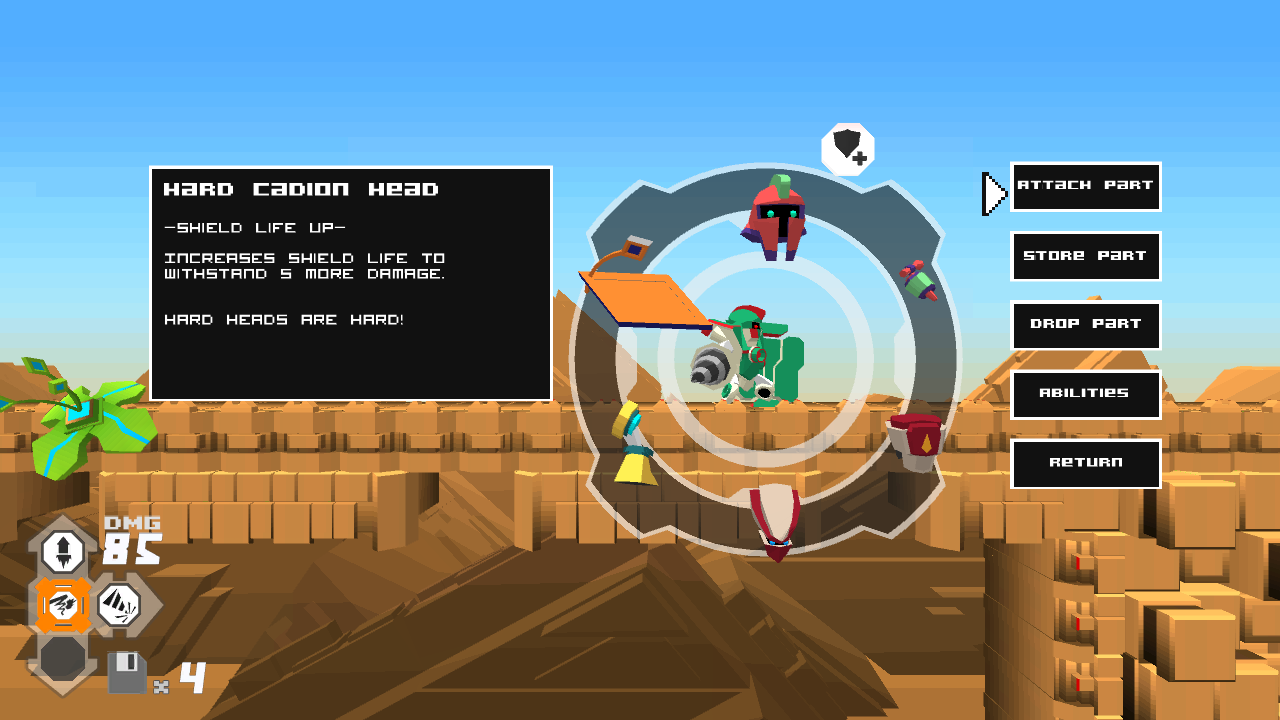 We also added a new kind of enemy. It's basically a walking head with simple AI, perfect to smack around! We also added several new parts and altered current parts.
Changes:
+ New enemy type
+ Several new parts
+ Trigger fights
+ Checkpoints
+ New ability selection
+ Ability mapping
* Fixed secret area
~ Changed all stages
~ Changed inventory
~ Changed HUD
~ Probably more!
Stop by the Reptile site for more on what we do! And as always, you can download the demo or use this sweet button to play it right in your browser: