Lots of changes have been made including;
New craft designs
New tracks
New menus
etc,
I decided I wanted to completely redo the craft designs as they were very bland and hard to tell what team they belonged to, after several days I had remade the craft and added them into the game.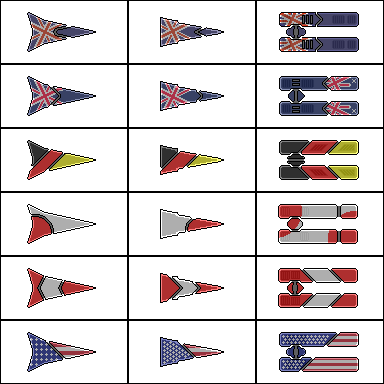 Next was to re-design the craft selection menu to allow the new craft, the new menu needed to support lots of teams to allow new teams and special skins to be added as painlessly as possible.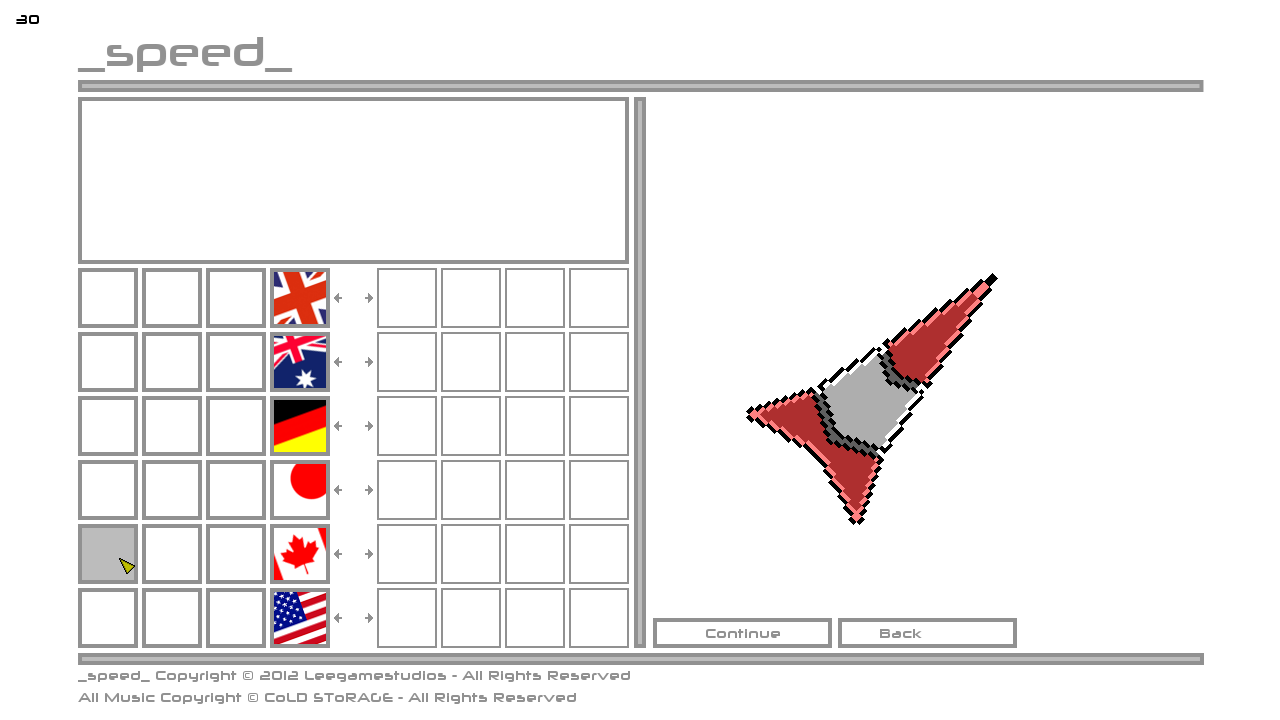 The new menu supports up to 12 teams each with 3 craft. the left side contains the country based teams and the free spaces on the right will contain special craft skins for doing things such as achievements or something else.
One of the most recent additions are banners and signs, previously I have had banners line the sides of buildings, however since I have now fixed "all" depth issues I have added signs and banners to display adverts, this leaves buildings free to have basic textures added to them in the future!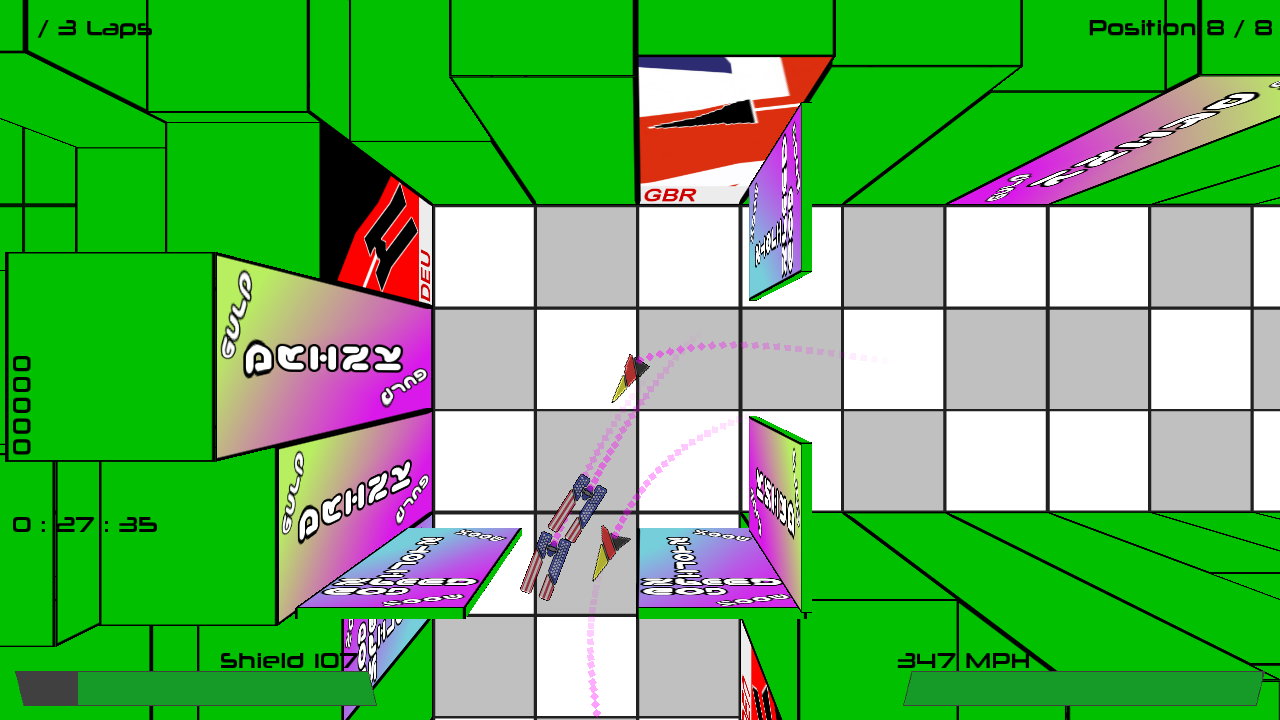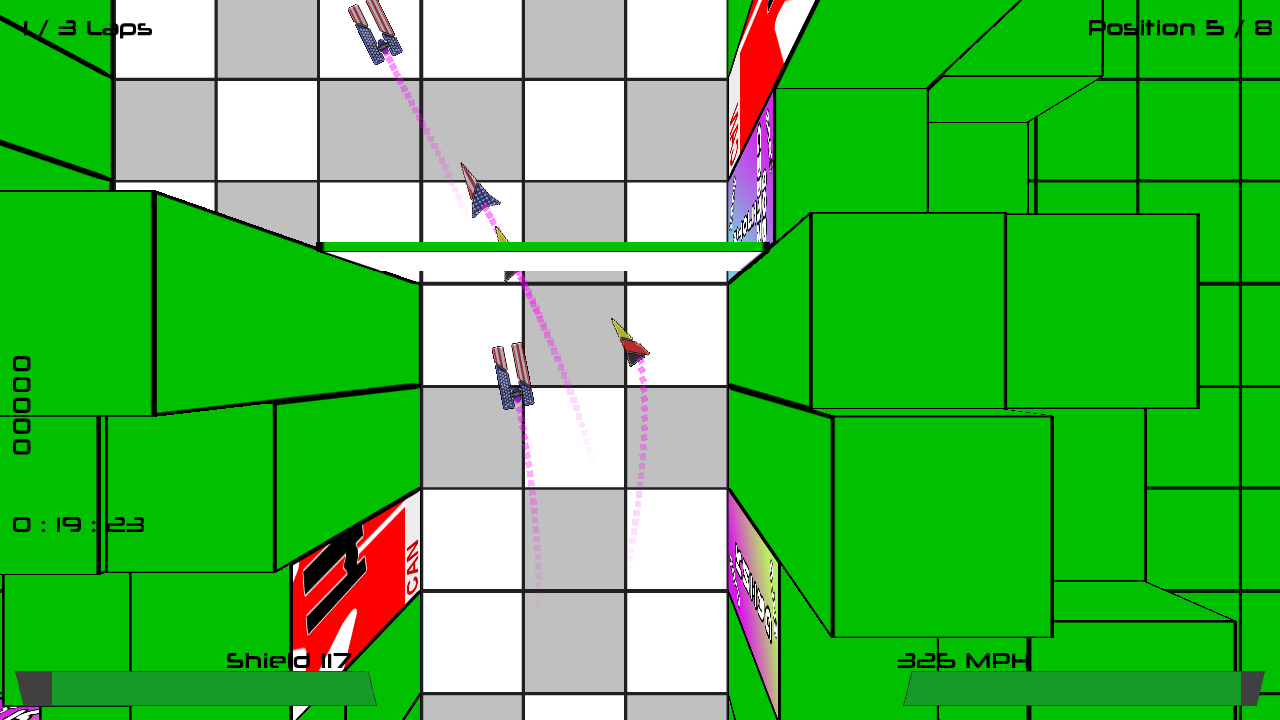 Notice that buildings still have posters because I haven't got around to removing them as I need to resize some posters to fit across the larger signs.
from now on I will make an effort to update my indiedb page as much as my tumblr and tigsource page.
This is what's been happening over the last few weeks and I shall leave you with the full change log.
New track "Stanza" added (based on Wip3out's Stanza Inter)

AI craft collision

Every craft has a new design

Depth issues fixed adding the possibility of underground areas

New craft selection menu

All steering

DRASTICALLY reduced

Damage from all sources increased

Added banners and signs to buildings

Key bindings

Basic pause menu