Mega Update 2
I'm gonna talk about the more important things first.
We. Need. People. I can only make the ld models and code a few very minimal features.
So, I need people to step in and help me! I am accepting offers to help make hd models, and code some things.
Also, important announcement: This mod will take a long time to complete! However, currently we are going to try and pump out features that aren't related to only the half-life game. Half-Life: Improved, Blue-Shift: Improve and Opposing-Force: Improved will take a long time to complete, but eventually we will have a usable version of the non-map changes that you can use to make your mods. If this sounds confusing, it's because I can't find the right words to use in this sentence. But in the next year or so, you will have the source files for the mod. Then maybe in 2 years or so, you will have Half-Life, completely playable with all the new features.
Onto the new features!
First of all, here is the trailer for the mod. I didn't put it on here before.
I have continued working on the models, and I have quite a few new ones. Here are a few: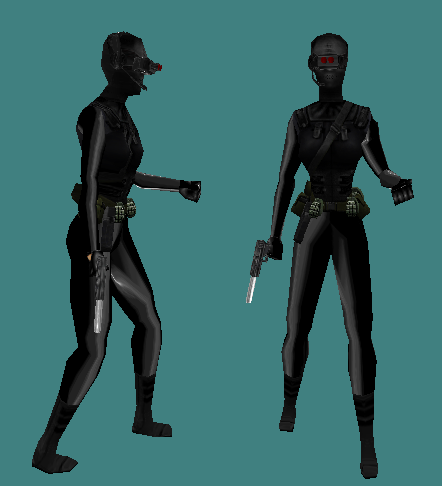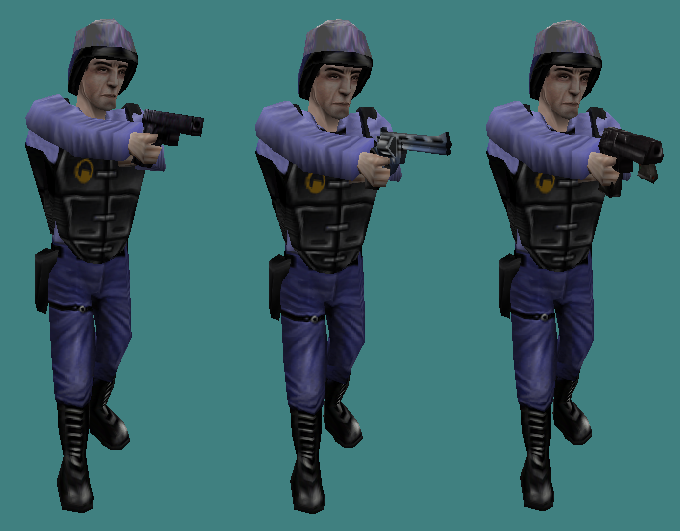 I've made a new female assassin model, due to the original model being... Not exactly pg.
Barney can now use more weapons! Including the python and deagle.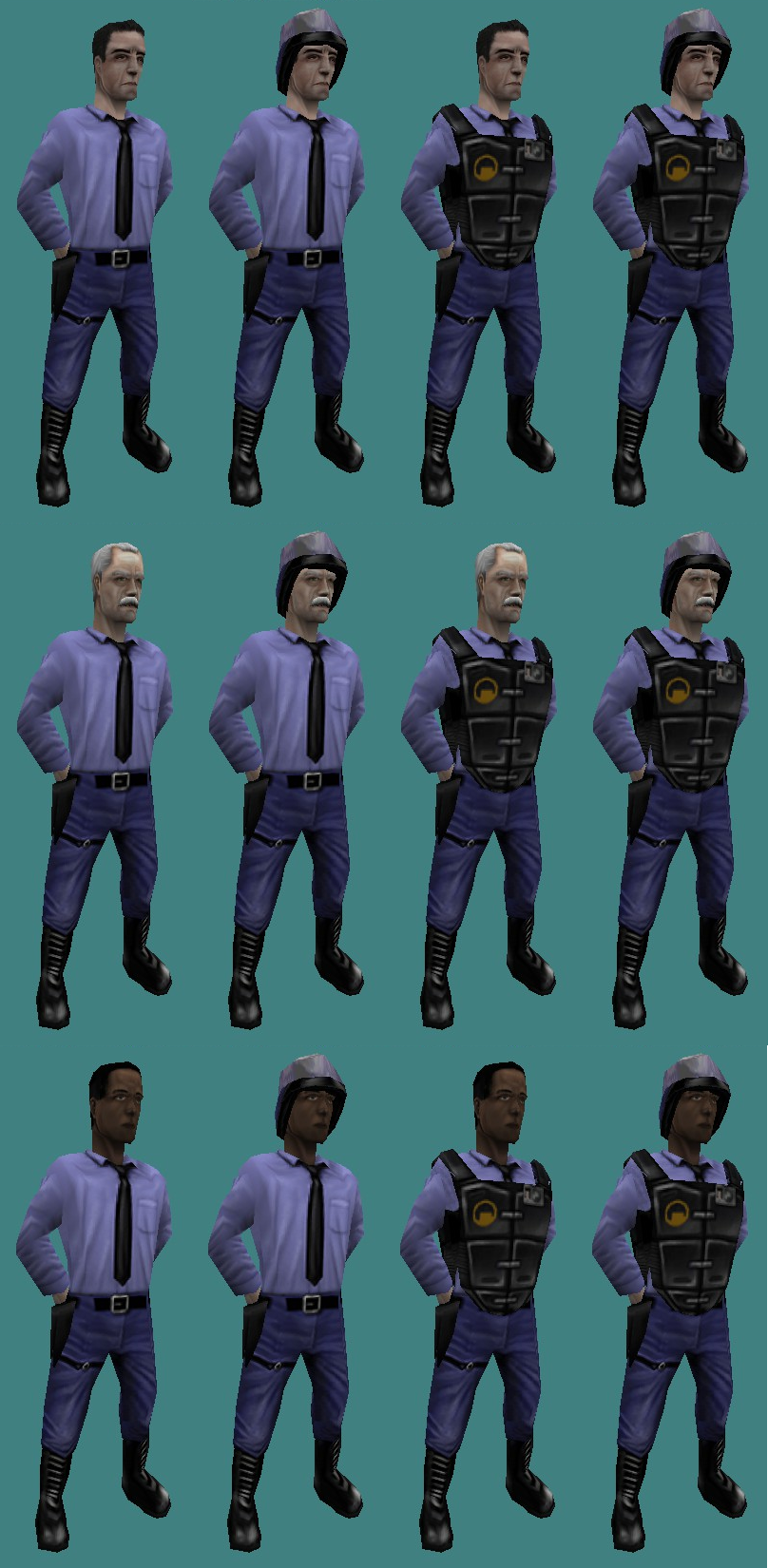 Although quite a tall image, these are the new Barney heads. They will all also be able to have toggle able vests and helmets.
Here are the new scientists working in-game. Althought some of their voices still need to be tweaked, they all work fine. I still need to add the clothing options though.
I also had an idea to add in a scrapped part of we've got hostiles. This may not be the exact location that it would have occured, but I feel like it adds more to the map.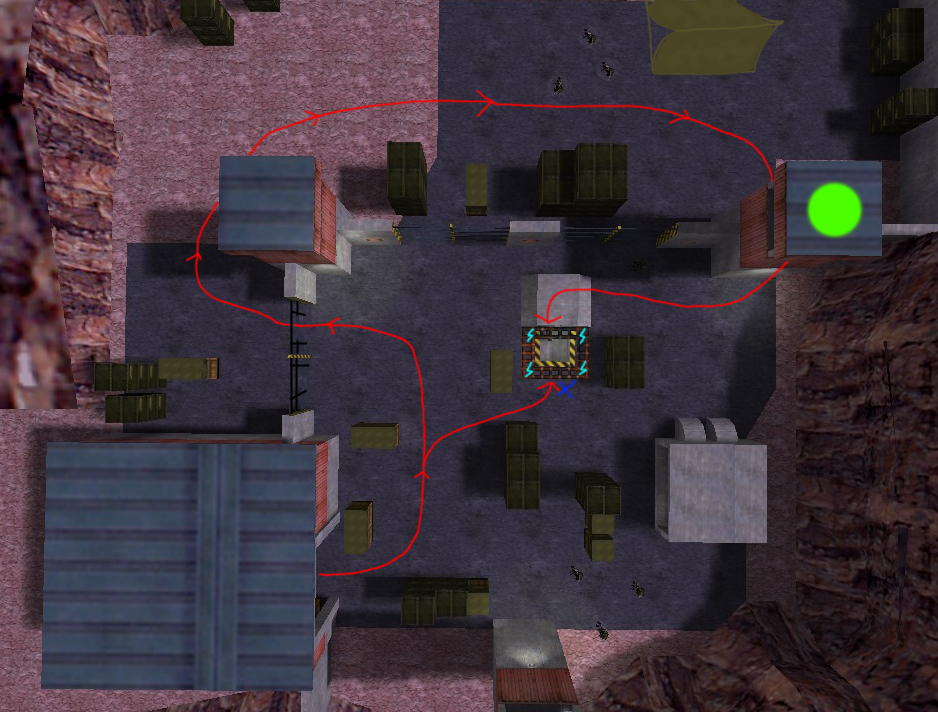 The idea is that there is an electric fence around the place you were supposed to go, so you need to go around outside the area, past the soldiers in their tent, and then up to the tower to turn off the power. Then you can get through safely. This makes this beautiful map have a longer timespan, alot longer than the one in game right now.
That concludes this update, and I will see you later!