Context
Our school is called Supinfogame, and is one the oldest French school dedicated to video game career, especially game design.
We are a team of six students who are working in a huge room called "Le studio". The entire year is dedicated to the development of our graduation project.Thanks to our predecessors, the school possesses a good notoriety nearby French Developers; and we are going to do our best to overcome them.
With us, there are also six other groups of classmates working on their own project. Thus we are 42 students with a half studying Game Design and Management and the other studying Game Art and Game Design. The junction of both profiles is really interesting. Thanks to that we have refreshing thought on game design and I hope this is going to help us to provide a good experience.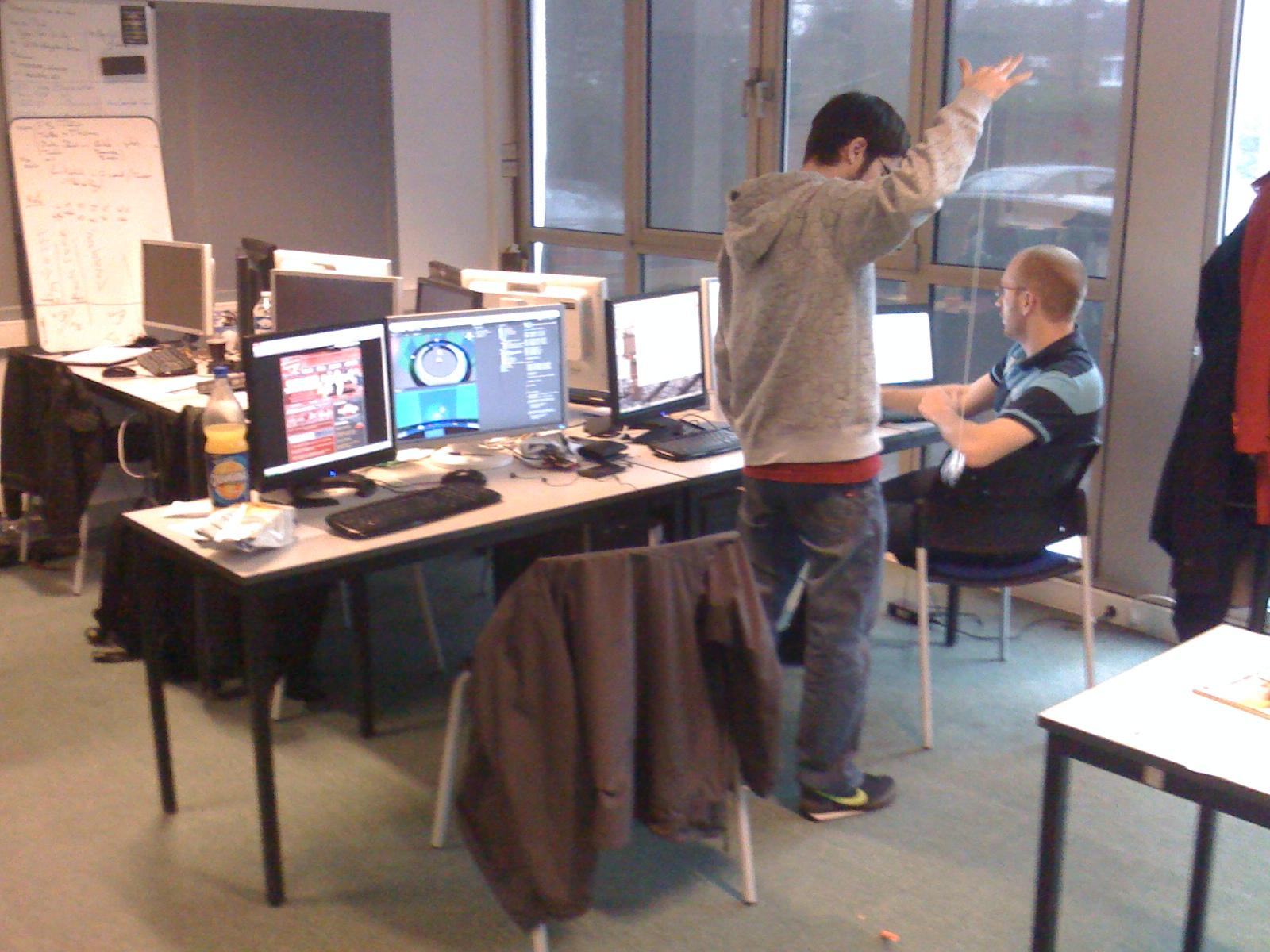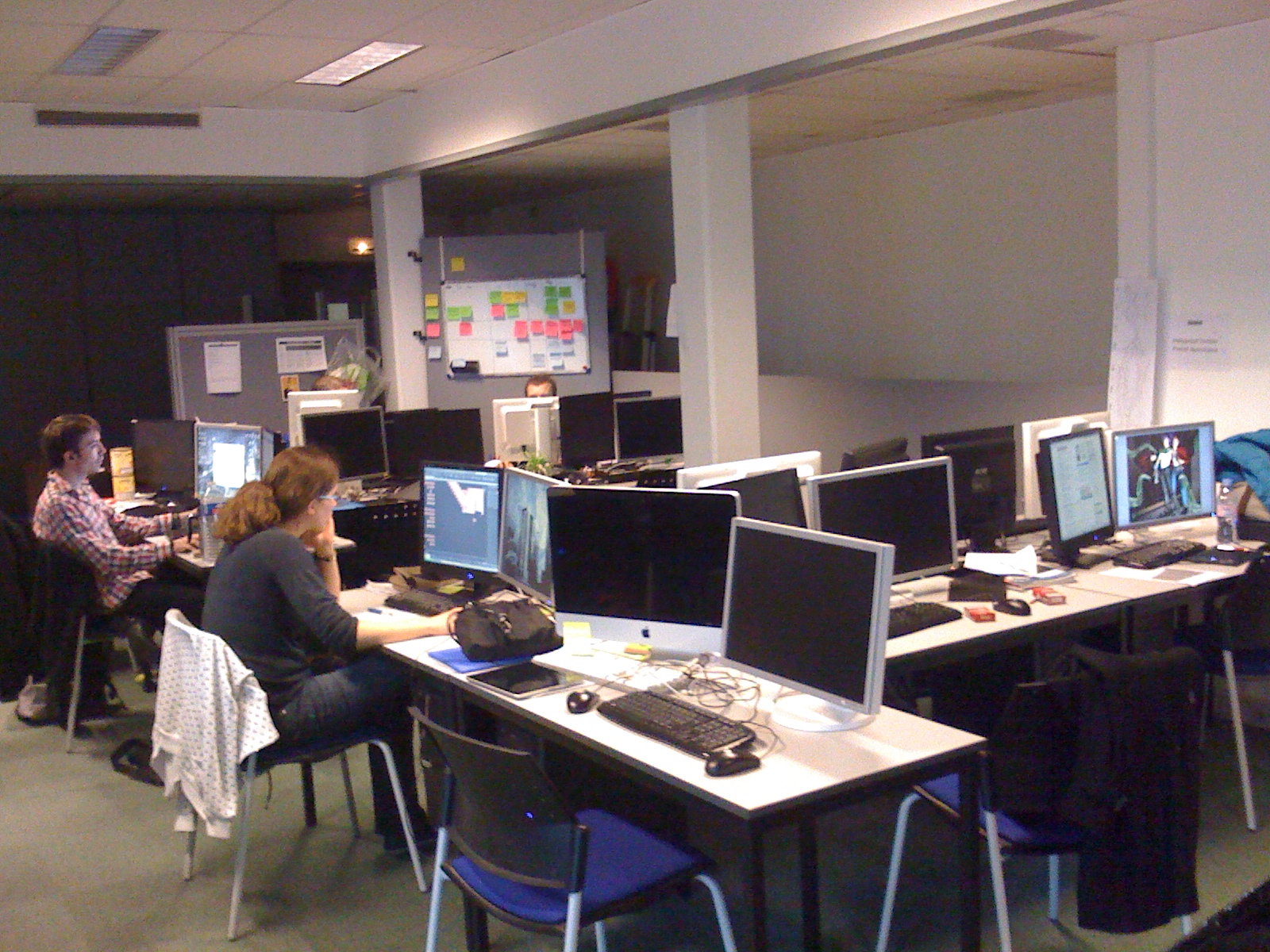 Sébastien Capron a.k.a. Boulingrin
I'm Sébastien, 23, working on sound, game and level design for Alife.
In sound design, I am creating progressive music tracks thus the sound atmosphere changes in osmosis with the player's actions: from quiet when player is exploring, it becomes more rhythmic when he's fighting. Moreover, the track gets improved with thematic, organic layers depending on the zone the avatar is located in.I also have to make various feedbacks related to the system events.
In game and level design, with the other team members, my job is to define the abilities the player may use and the riddles he may have to solve. Then when it's done, I have to create a consistent world by building levels and... making sure they are fun!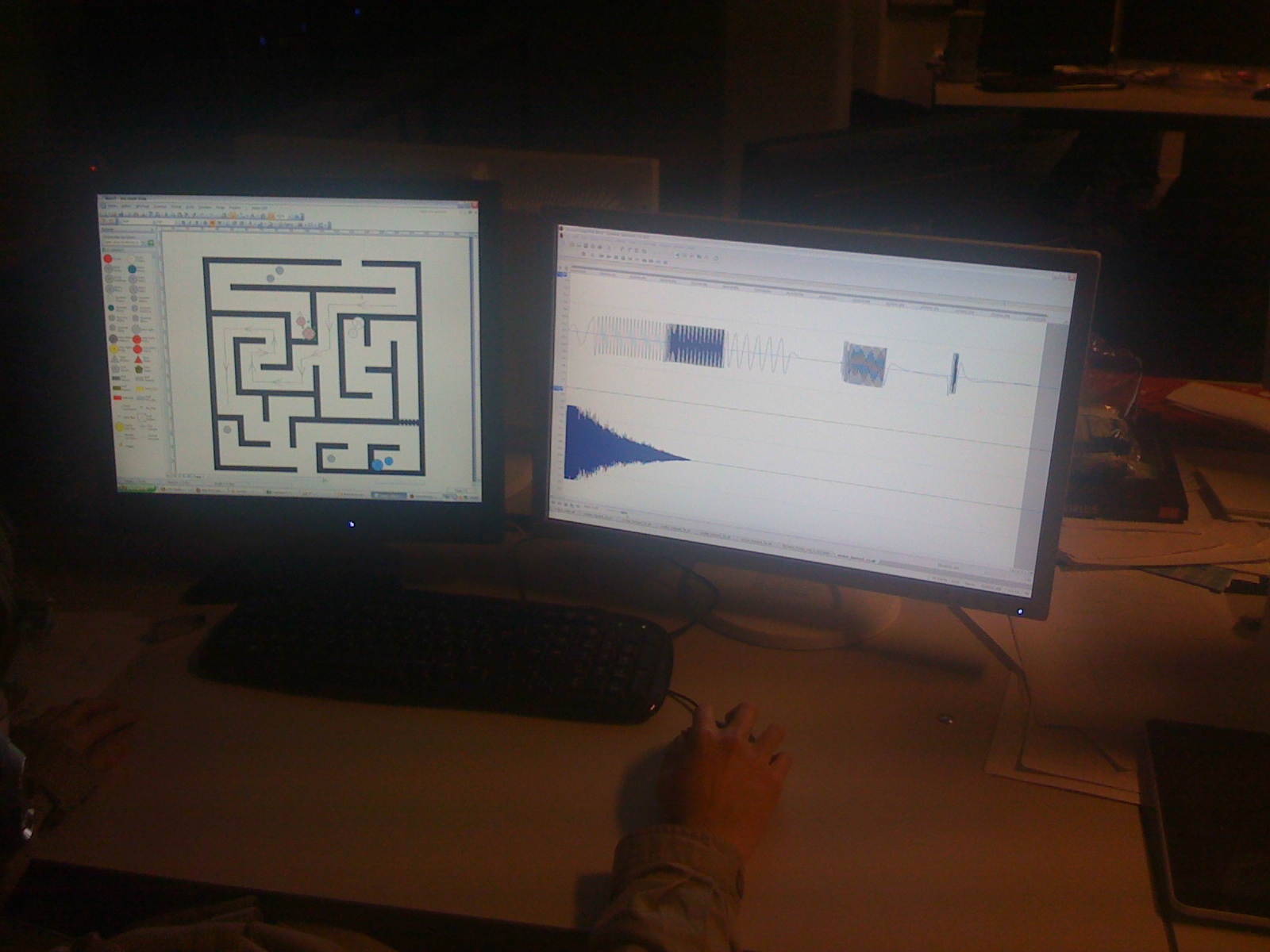 Quentin Fetiveau a.k.a Alrik
Hi there! My name is Quentin Fetiveau and I take charge of project management in Alife development. My main goal is to ensure that the production proceeds in good conditions and that the team works on the best way. Concretely, I am the one who spends his time sticking coloured papers on a whiteboard and updating complicated documents and charts!
Since I come from a web-design course of study, Alife is the first game project I have to manage, but I will do everything I can to succeed in my tasks. Anyway, as long as I stay boosted by metal music, tides of tasty beer and exciting cooperative sessions on my XBox, is there any chance that I could fail?
Arthur Guillot a.k.a Darthbouc
Hey, I'm Arthur and like Estelle, I give all my best forAlife. We are the only two graphic
designers on the project. I did 2D researches. Now, I stay focus on the 3D part of the game:modelling, texturing, set up, and, animating.Later, I will work on the compositing part: lights and particles.
We want the player feels to be in a human being. That's why we need to keep him in the illusion, offering him something poetic.
Estelle Leoni a.k.a Mad Tiny
Hello I am Estelle Leoni, I like to draw and to imagine various universes, to create and sculpt characters, environments, 3D modelling, 2D and 3D animation, numeric painting... etc.
In Alife team I am Art Director, I decide the graphic design orientations, including ambiances, entities, and environments... researches...
(By the way, she is the one who wrote the original concept: she is the Alife's mother)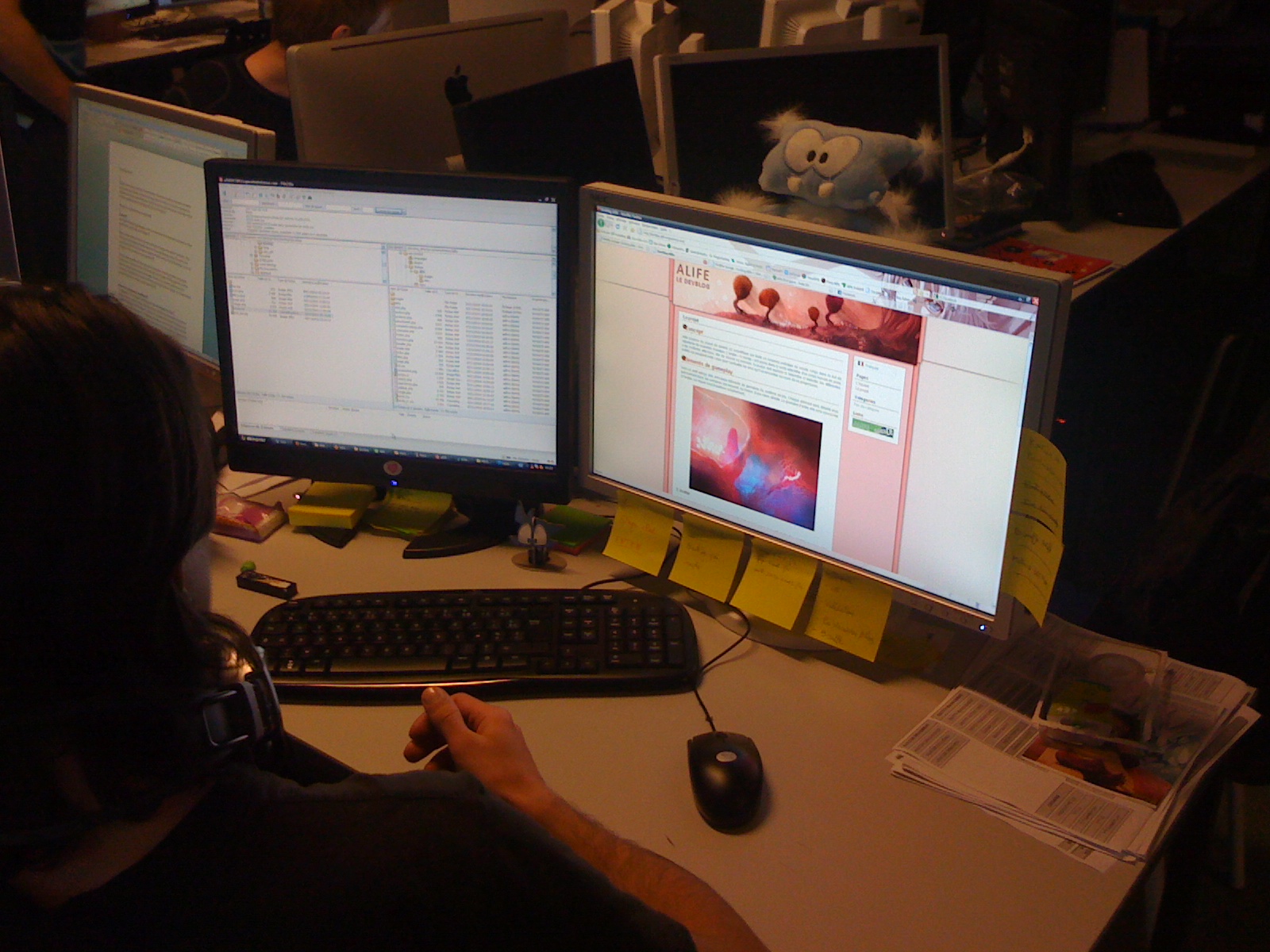 Jonathan Vasseur a.k.a. Lunatik
Hi, my name is Jonathan and I'm in charge of the dark side of the project: Programming. I also participate to brainstorming around the project in order to give the best experience to the players.
Every day I do my best to make the Game Designer's ideas comes true. But I'm also the reason's voice which tempers all their incredible ideas and call them to order: there is a reality lying on engines and platforms.
I hope you will appreciate our work and there will be lots of you to follow us. See ya!
Maxence Voleau a.k.a Meedoc
Let's introduce myself. On Alife, I'm in charge of the Game and Level design as well as the communication.
My formal role is Lead Game Designer, which signify I am the one who have the last word. However, I have to make my choice thinking to the project cohesion, not from my personal point of view. And it's sometimes more difficult than I thought.
I'm going to do my best to offer the best experience, hoping I can build a good game system and interesting mazy levels.Our greatest challenge at the moment is to match up the quality of the graphic design...
Whatever, I'm sure we are going to succeed all together because there are some latent talents in the team and an endless motivation!
To finish just few words about myself; I'm fan of Llamas like one of my mentor, Jeff Minter and indie games. Besides, I like to go hiking in to mountains and forests and playing tennis table with friends. Finally, I'm a beers and whiskey true lover (that's why I'm working on this project; I hope the avatar could find a way to purge my poor liver).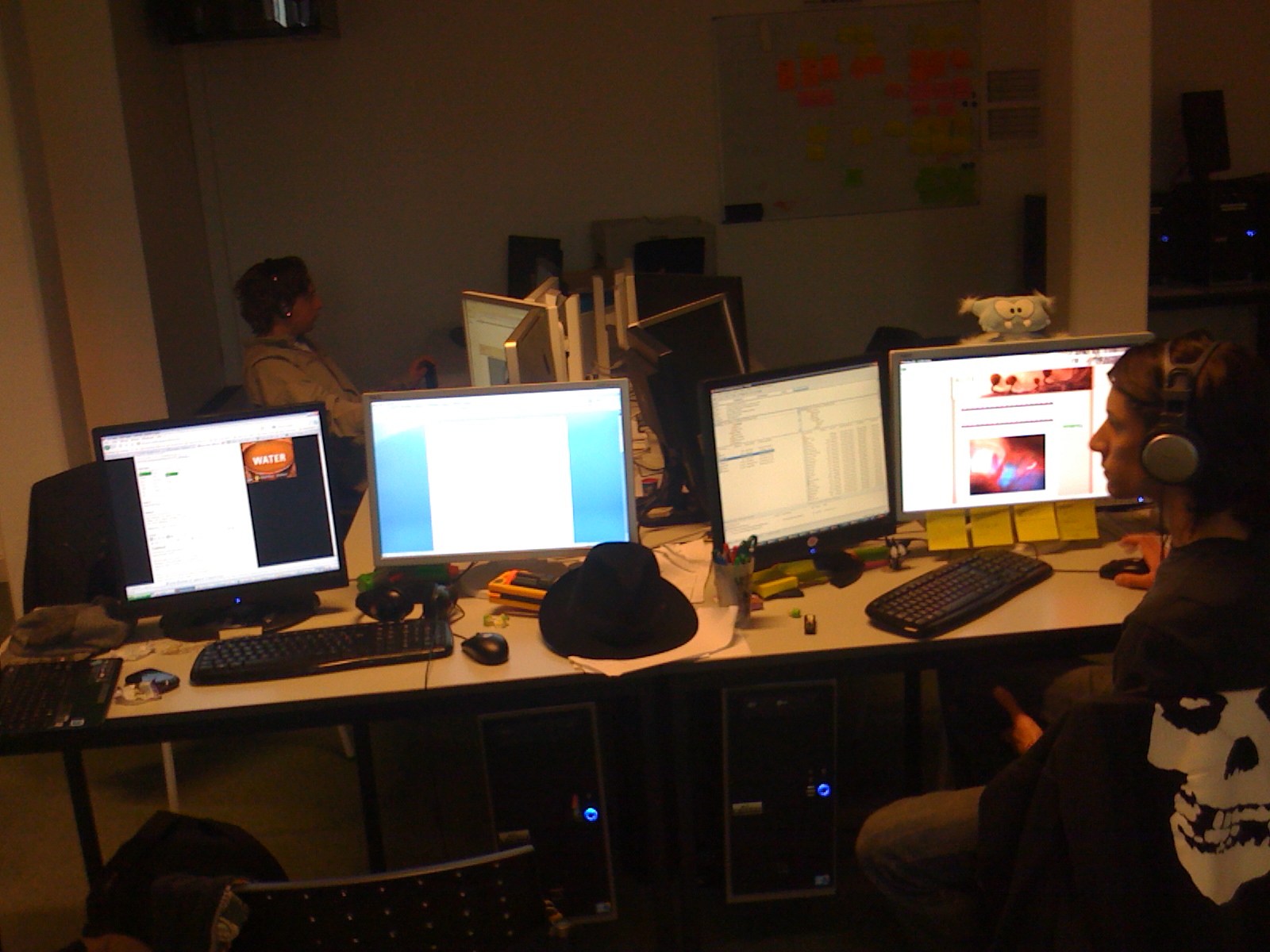 The end's word
Well, nice to meet you! We hope you'll enjoy knowing us a little more. By our side, we feel more polite right now =)
See you soon for a focus on our avatar, and maybe the first gameplay footage (if we have enough time this week)