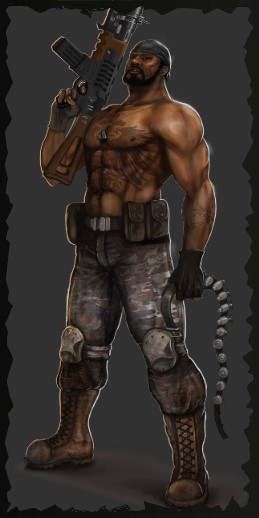 Stats:
Health: 250
Sprint speed: Moderate to Slow
Gender: Male
Pros:
Can match T-Rex in battle
Highest Health out of all the classes
Powerful Weapons
Cons:
Low accuracy
The Heavy is a massive man who carries the heaviest of weapons and puts out hefty amounts of damage.
Tactical Summary:
The Heavy is a tank, he can take a beating and dish out just as much as he can receive. He is usually on the front line, absorbing most of the dinosaurs' attacks while his team cover him from behind. The Heavy should always have a partner to cover his back due to his slow movement speed. His colossal damage output makes him the team's best chance for surviving a T-Rex attack.
Assault Rifle: The Heavy's assault rifle delivers a lot of damage quickly via burst fire at the cost of accuracy. This weapon is better suited for shooting at large targets such as the T-Rex rather than smaller agile dinosaurs. Grenade Launcher (Assault Rifle Secondary Fire): The grenade launcher fires a short range explosive suitable for taking out larger dinosaurs. It only carries one grenade at a time, so you must use it wisely to compensate for the long reload.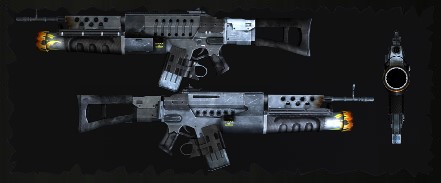 Melee: The Heavy swings his rifle which knocks back any smaller dinosaur it hits. The only benefit for this attack is pushing enemies back to get a better shot, or attempting to block a pouncing raptor.