What was that sound? I think it's in the walls.. The roof?! Oh God...who cut out the lights..?
Monsters. Who doesn't love monsters? Over the past couple of weeks, Team Charnel has been working hard to refine the overall design of our monster, so we can deliver a truly scary opponent.
First of all, for entertainment's sake, take a look at our old model: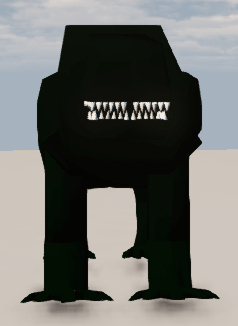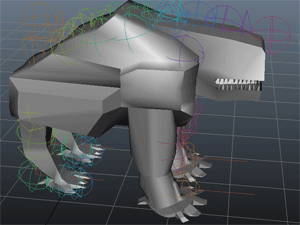 From compiling our feedback and testing responses, we could accurately describe this guy as a frog or puppy-like mini Imperial Walker with teeth. Not very flattering, so we decided something had to be done.
What exactly are we going for with the monster? He's small, so he can fit through holes in the walls and quickly navigate buildings using shortcuts, but he's also ferocious. A hunter, and a killer. The latter is what we decided was lacking, and so our modeller/animator has been very hard at work.
What did we end up with? We added some horns, made him much more sleek and smooth, and gave him a neck. This is where he stands at the moment: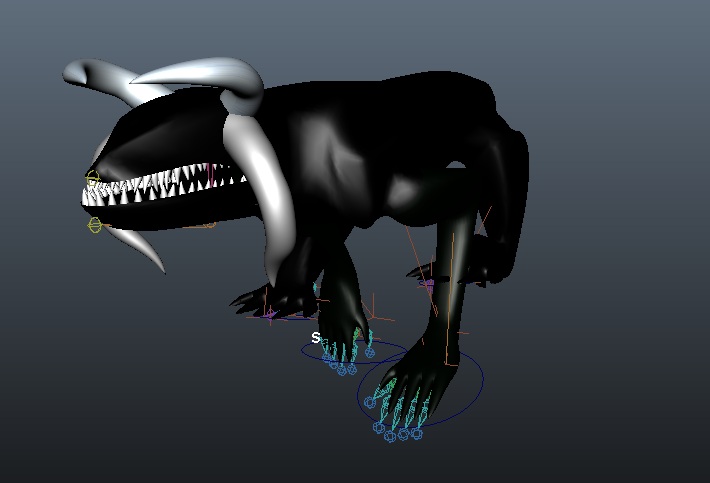 Hopefully you'd agree it's quite an improvement so far, and at this very moment we're continuing to try and polish the old beast before Charnel's initial release on October 26th. Lastly, keep an eye out; very soon we'll be releasing a monster gameplay teaser!
Be sure to check out and keep up to date with everything Charnel on facebook and charnelgame.com as well!

-Kyle
Team Charnel