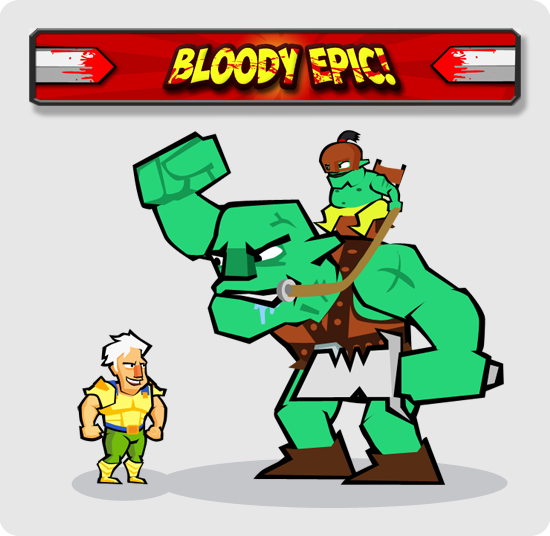 THE BOSS
Here's a first look at the first boss in the game. He's one of the smaller one's we have planned. ;)
We are still tweaking his design so it can be better animated. We'll add a moving jaw sow he can shout and scare the living pants of our hero (or die trying).
The rider on his back is missing his right arm in this concept but it's already rigged in blender and ready to pull at the big guy's reins.
It's going to be our first big character with loads of animations so wish us luck. We'll render some animations for your viewing pleasure later next week.
Any Ideas?
Wanna see this towering troll do something? What would be a great move? Tell us bellow in the comment and what do you know, if it's crazy enough we might just put it in the game! We'll put you on the special thanks don't worry, or maybe on additional boss design :)
STAY TUNED
Don't forget to track us right here, or Facebook, Blog, or Twitter.

And by the way, if you made it this far, get our first game Fruit Monkeys for free on Android :) Please? Pretty Please?