THE FATHER
Some people create "father issues", others are born with them.
An angry man. A drunken man. A violent man. But-- a man who was perhaps more sane than the rest of us. To appreciate the man and his anger, you have to understand his situation: His wife (of a dramatically lower age) suffered from multiple personalities and both visual and aural hallucinations. A genetic trait which she passed to most of her children. His eldest and most "normal child" died at a young age. His 2nd son was so masochistically violent, that he was confined to a straight-jacket and mask in his early teenage years. Then there is you, his 3rd son. A meld of all of the characteristics. Your father's sadistic violence, your mothers hallucinations, your brothers masochism... You are complete in your depravity.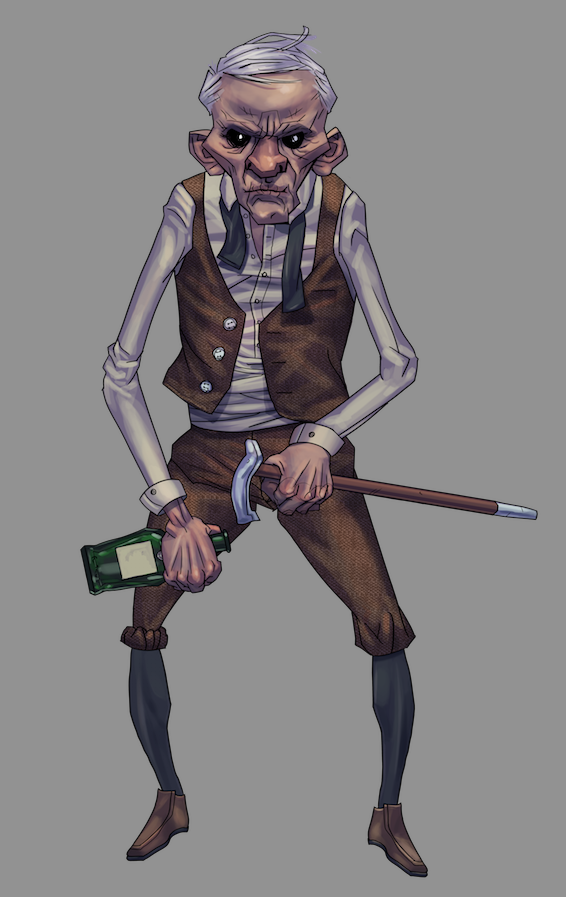 THE FATHER
THE MOTHER
Your Mother loves you. Your Mother hates you.
She loves your Father. She fears your Father.
Diagnosis: Suffers from both poles of bipolar disorder with acute depressive and manic episodes. Aural and visual hallucinations, believed to be hereditary.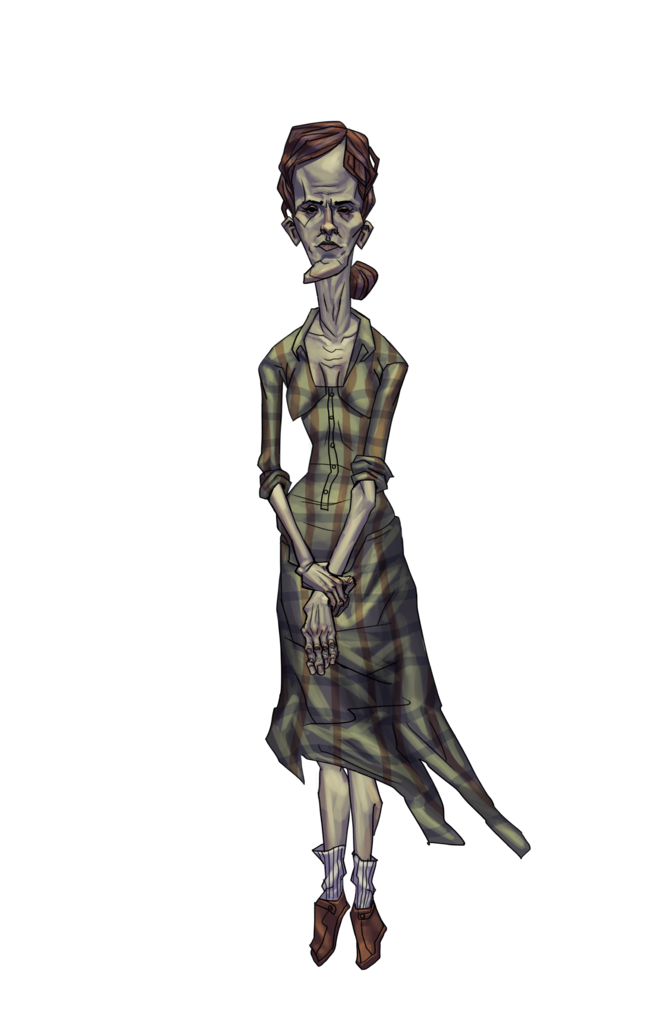 THE MOTHER
WALTER (THE BROTHER)
Walter. Your eldest brother. He is a lot like you, but in many ways-- he is nothing like you.
Your entire bloodline has been blessed with various illnesses, Walter is no exception to the genetic rule. His gifts are quite manifest. Like you, he struggles with masochistic tendencies, but unlike you- he has no control over them. From a very young age, Walter has been self-destructive. Your earliest memory of him, is when he repeatedly stabbed his own leg at dinner with a fork. After Father dragged him screaming from the room, you finished your supper. With his fork.
Now as a adult, Walter has been confined to a straight-jacket for his own safety (and potentially yours). Without it, he would have killed himself many years ago. More recently, Walter was also given a mask after he attempted to eat his own face. Or at least, as much of his lips as his teeth could reach.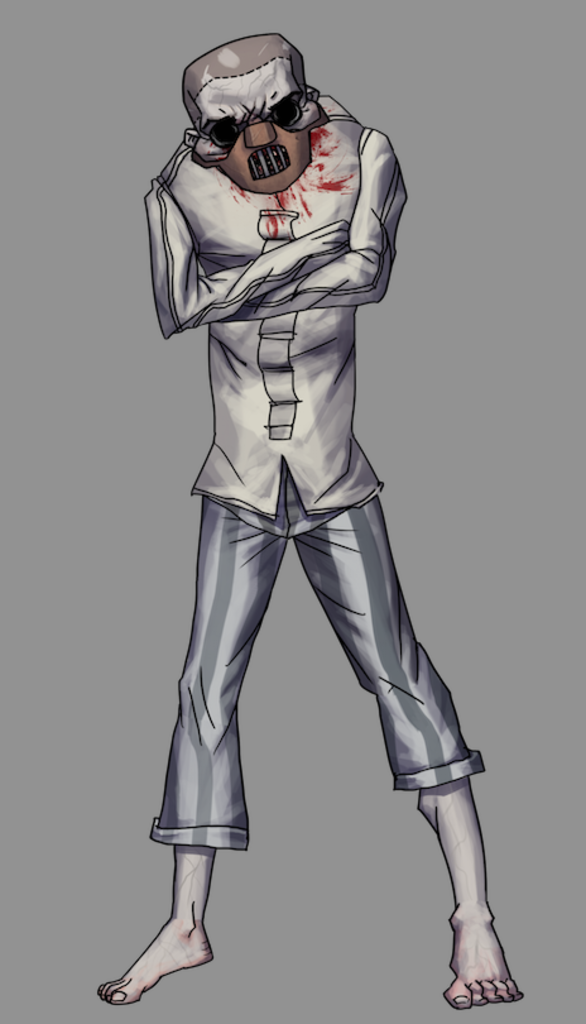 THE BROTHER