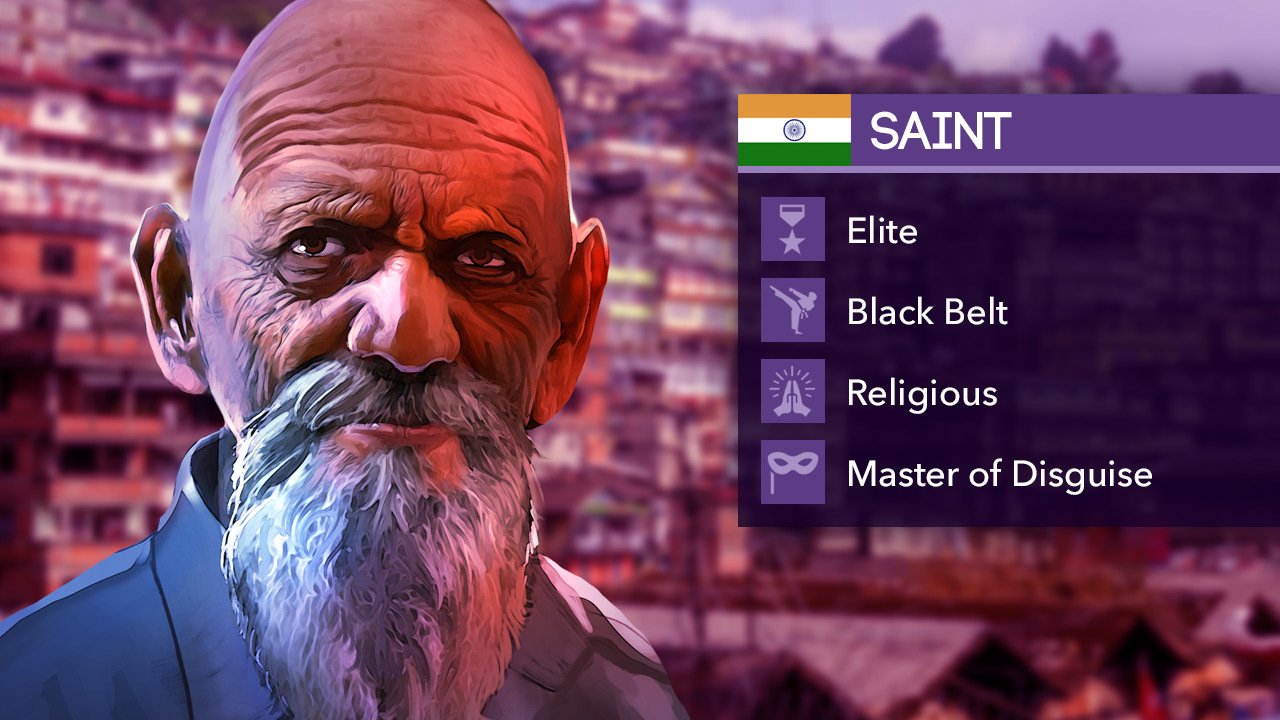 BASIC INFO
Code Name : SAINT
Real Name : Ekkirala Appalacharyulu
Origin : India

BIOGRAPHY
Ekkirala is a revered Brahmin, still energetic at 90 years of age. Despite his venerable appearance, his meditative practices and his spiritual disciplines grant him the verve of an athletic 40-year-old who is also an expert in martial arts.

He pairs his Vedic doctrine with a personal a philosophy he calls "New India"; his strong principles and bias towards action make him a frequent commentator on and participant in Indian politics. Ekkirala would be the first to laugh at the idea, but he is in many ways the perfect spy: who would look at this high-profile, opinionated old man and suspect him of being a spy?

TRAITS
Elite
Elite agents are so expensive to hire that your superiors will only approve having one on your team.

Black Belt
This agent is highly effective in unarmed combat.

Master of Disguise
Can travel freely, even into countries where this agent is wanted.

Honest
This agent is highly scrupulous and less than effective at bribery.

Patriot
This resourceful agent is exceptionally well-connected. Operations in their home country will be quicker than usual.