Prague, Czech Republic – September 15, 2021 – Lords and Villeins a medieval pixel art colony simulator, will launch into Early Access on September 30th via Steam, GOG, Epic Games Store and other digital stores. The Early Access price is set at $19.99 USD / 19.99 EUR with a 15% launch discount that will be available during the first week.
Check out the Lords and Villeins teaser trailer here:


Lords & Villeins is a light-hearted city-building strategy simulation of medieval society where you grow dynasties of families and see them evolve and interact as you build their homes, farms and workshops. Assign them different tasks, duties, taxes, expand the production chain, train an army for the king and craft a unique story of your settlement while engaging with the fantasy of being a Medieval lord.
The Early Access version of Lords and Villeins will include the majority of the core mechanics, a number of peasant zones and professions to develop production chains of over 90 resources ranging from food and commodities to building materials and equipment, 4 domesticated animals to tame and take care of, character creation for the ruling family, and highly developed AI capable of simulating whole families of medieval peasants.
Key Features
70+ objects at your disposal to build, decorate and improve your settlement
Nearly 20 different zones and professions that can be performed by the villagers for the player to manage
90+ resources to be used in a fully functional production chain
Unique family-management perspective where the player negotiates with groups of villagers through the head of their family
Fully simulated procedurally generated environment with a complex AI that can create relationships and develop character traits
Various domesticated animals your villagers can tame, feed and take care of.
An immersive world where you are part of the bigger picture. Collect taxes from your villagers to secure reserves, maintain balance and make your duties to pay the royal tax imposed on your land.
Visually distinct seasons with soundtrack deigned around seasonal themes, in future updates also expanded with simulations of weather conditions, temperatures and soil quality.
Lords and Villeins is planned to release via Steam Early Access on September 30th, 2021. For more information, check out the game's official website, wishlist on Steam, visit the official 1C Entertainment website or their Facebook and/or Twitter pages, or follow the developer on Twitter.
Game Information
Platform: PC
Publisher: 1C Entertainment
Developers: Honestly Games
Release date: September 30, 2021 (Early Access)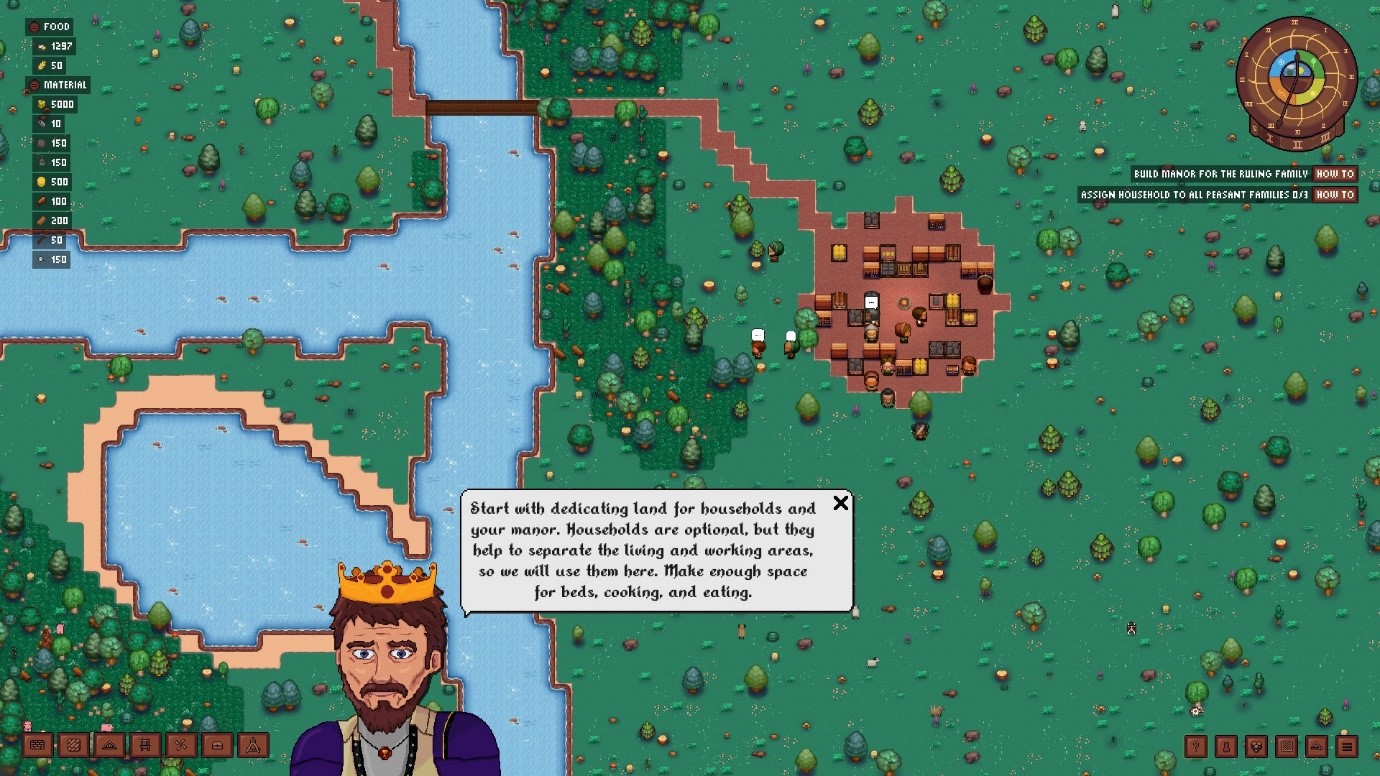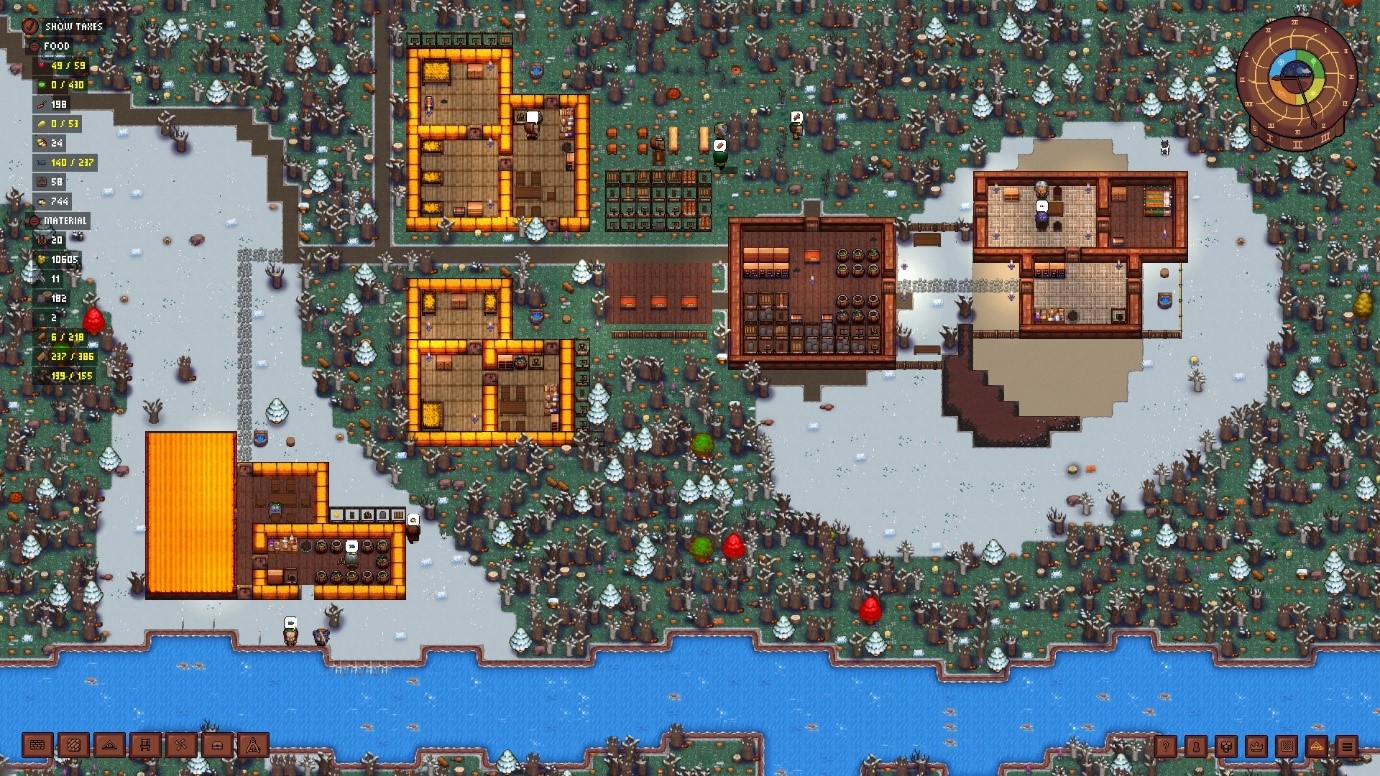 Published by 1C Entertainment:
Request a review key for other games published by 1C Entertainment [KING'S BOUNTY II, TERRAIN OF MAGICAL EXPERTISE (TOME), DREAD TEMPLAR (in Early Access), GRAVEN (in Early Access), VISCERAFEST (in Early Access), SECRET GOVERNMENT, WRATH: AEON OF RUIN (in Early Access), ION FURY, STYGIAN: REIGN OF THE OLD ONES, FELL SEAL: ARBITER'S MARK, DEEP SKY DERELICTS, ANCESTORS LEGACY] via email at pr@1cpublishing.eu
About 1C Entertainment
1C Entertainment is an international group with offices located in Warsaw, Gdansk, Prague, Budapest and Moscow and operating in the segments of game production, distribution and services for video game developers. The company releases video games for all platforms through its global network of partners digitally and in retail.
1C Entertainment has successfully launched over 100 game titles including critically acclaimed series - IL-2 Sturmovik, King's Bounty, Men of War and Space Rangers. Recent releases include such games as Ancestors Legacy, Fell Seal: Arbiter's Mark, Ion Fury and Deep Sky Derelicts. For more information about 1C Entertainment and their games, please visit the official 1C Entertainment website.
About Honestly Games
Honestly Games is a studio from the Czech Republic. We are a small team of passionate developers striving to make immersive games and build communities that love to create, share, and express themselves through gaming. Founded in 2019 around our first title Lords and Villeins, we are dedicated to bringing amazing and memorable games directed by our honest vision strengthened through player feedback and active interaction with our community.