Remember the early video and pics of AW, the place holding model of defensive structures are only pathetic brick-like? today we proudly display the new face of our protectors!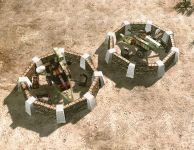 VADS Emplacement, good against infantry and aircrafts, weak against heavy armor vehicles.(BTW, there is a animation for the ammo belt, too bad it's hard to notice unless in-game)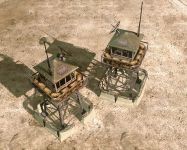 FAC Tower, can give hell to a bunch of enemies, but with long fire delay.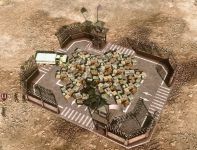 Not a defensive structure, but the supply depot is critical to your war machine, for supplies stocked here, and collected by your supply trucks.