As usual, before posting the content I like to make my sincere outburst, to talk about my life,
how everything is ... Well, I confess that these pandemic times are not easy, I don't say so much for the
sake of isolating myself or something like that, but because of the sadness that I carry in my heart, 
we are already in almost 6 months of pandemic and a huge amount of innocent people dead, it is sad ...
My heart really breaks with it, psychologically, I get very shaken, I never knew how to deal with death well,
as I already told you about the loss of my beloved father (although his case was suicide),and I have the empathy
to feel the pain of so many who have lost loved ones, losing a family member, losing someone you love always
leaves a huge hole in your heart.

So, guys, please, PLEASE. Wear masks, clean yourself with alcohol gel, if necessary take a shower when 
returning from home, repeat the custom of the Japanese who leave their shoes outside the house or in 
a reserved corner, practice social isolation, only leave in extreme need.
But, if you are not part of the risk group and take all protective measures, how about helping others?
If you know a person from the risk group who cannot go to get food, go to them, and with the financial crisis,
if you have more financial conditions, buy food for the most needy, exercise SHARING.
Please have EMPATHY towards others, do not spread hate, at this moment we must help each other and
do not attack us, unfortunately some rulers preach more separation, they build more walls than bridges,
create the illusion of "us against them" being that in fact, we are all brothers of the human species, 
so let us have compassion, let us have empathy.


One last addendum before talking about the mod. I see that many people use the mask incorrectly, at least in
my country, they put it on their neck or put it on without covering their nose, and more infinite mistakes.
So I decided to put an infographic here to help how to use it correctly!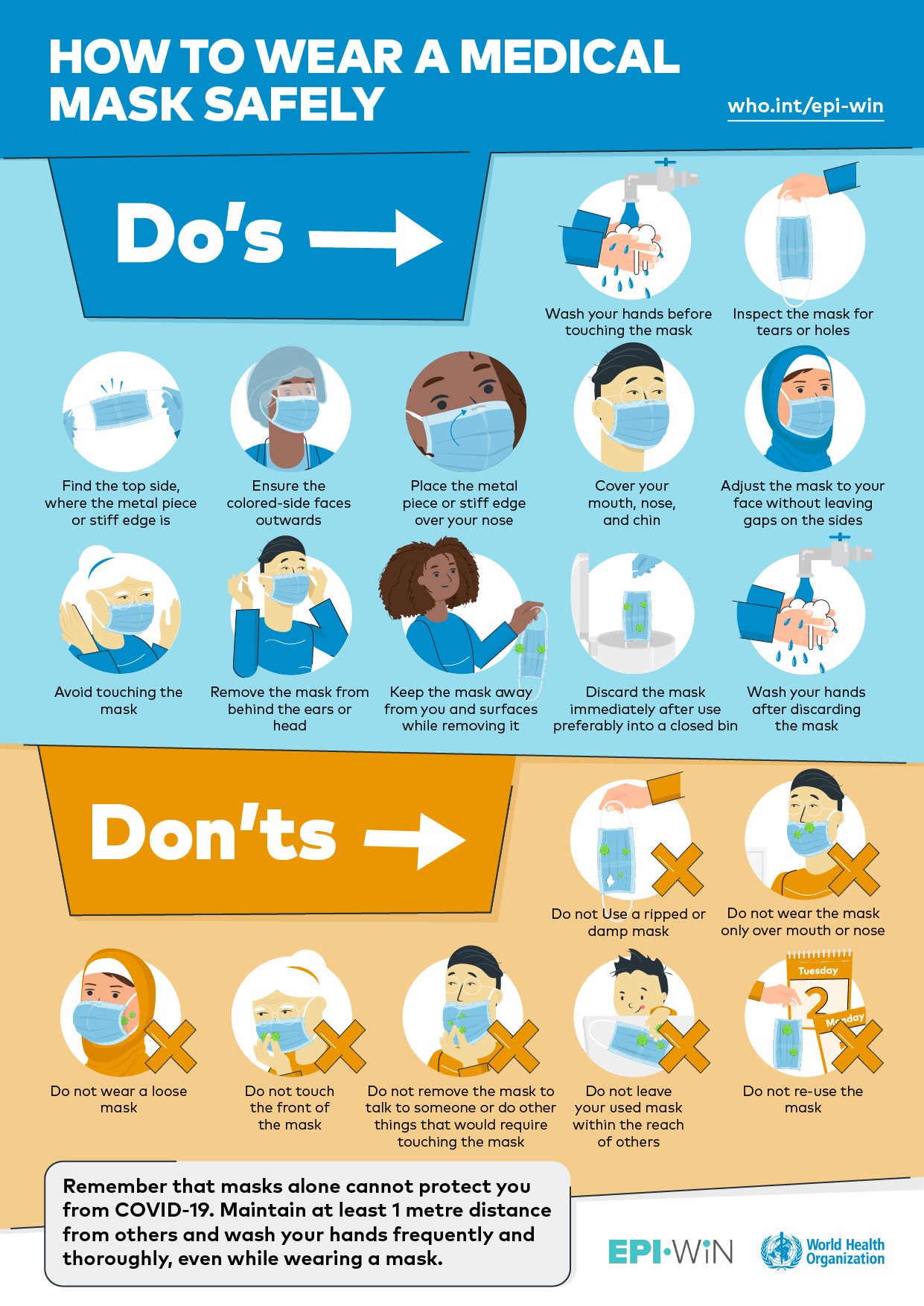 Ok, now, lets talk about the MOD, that what you guys want to know right? I am unfortunately or fortunately a perfectionist, and I try to improve every little thing, even in my day-to-day work, I am never satisfied, so I am trying to bring the MAXIMUM of quality with this mod, more and more improving details, of the scenario of npc's, both main characters as citizens, make it as immersive as possible, of course, it is difficult to do this in a game that was released in 2009 and with several engine limitations, and still using texmod for this (Ubisoft, if you are reading this, make an SDK available to us). God only knows how much I wanted, besides the textures, to implement parkour mechanics like AC: Unity, customization and much, but much more content, but unfortunately I CAN'T, simply because there is no SDK and the engine is limited, so I am left with only the text and a lot of texmod, but if I have only that, I will do my best.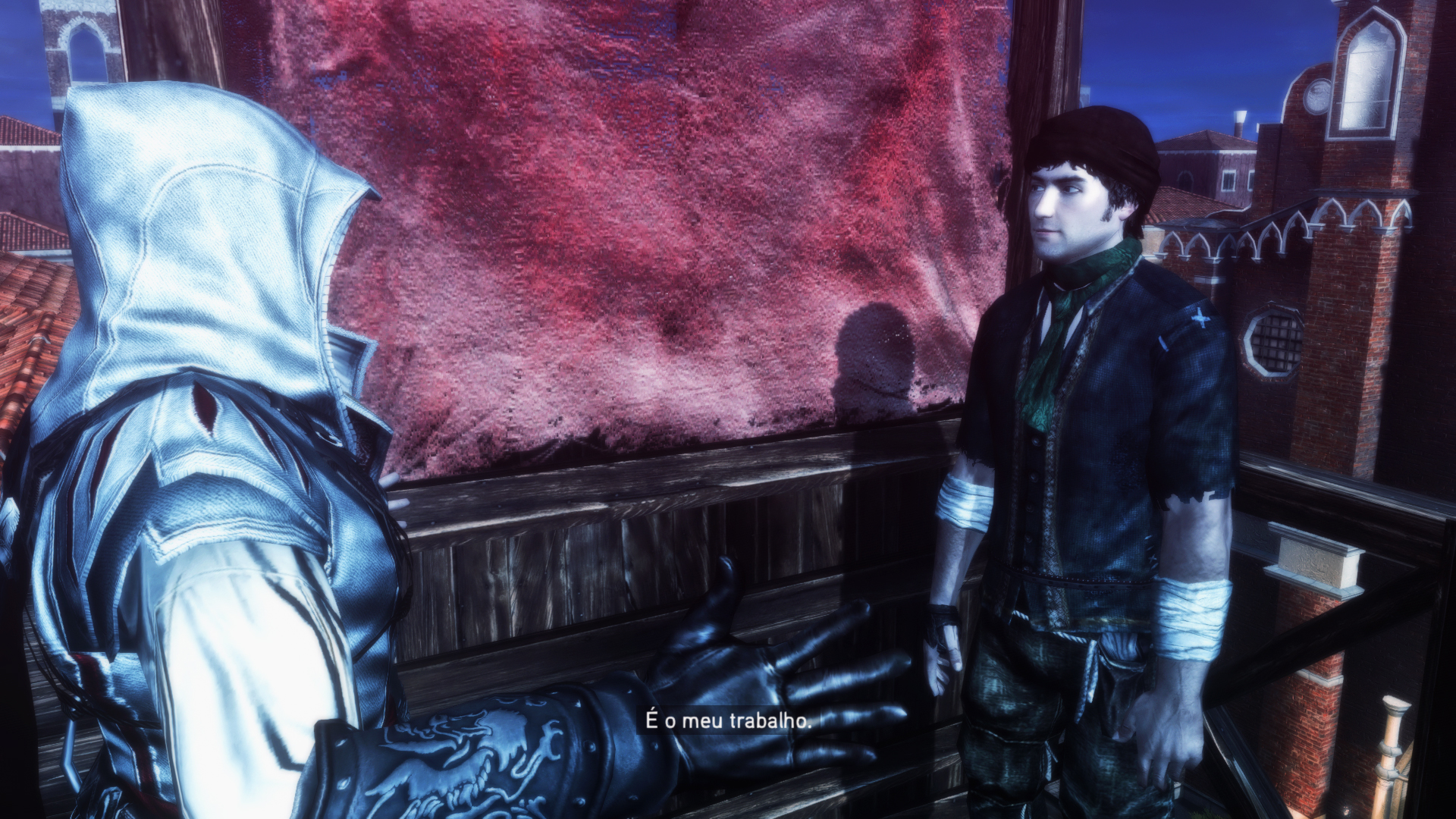 In this image the focus is on quality, as you can see, we have a new texture for wood, for fabric, for Ezio's
costume and gauntlet, for thieves' clothes, for bricks, for roofs, for skybox and in addition
 a Shader, quality in a print, little to be seen, but many hidden details.




But it is not just about quality that a mod is made, or anything else, it has always bothered me that the 
icons of some stores are practically ... COMPUTER ICONS IN ITALIAN RENAISSANCE. 
Simply going to a store broke my immersion completely, so this little flag is just an outline of an idea, 
of making stores look more like what you would expect from stores in the Italian Renaissance, of course,
in the HUD will keep the original icons, but in the scenery textures I will try to make the stores as close as
you would expect to see in that period of time, at least ... through the textures ...
Well, folks this is the content for now, each day that passes we are closer to a release,
maybe a demo or something similar. I will TRY to add a gameplay video with the Hugo mission for you see
more of the changes, and I will add more screenshots today.

And as always:
#STAYHOME #FIGHTCOVID #LIFEISIMPORTANT