Let's dive right into the topic shall we? We're starting with the long-promised screenshots of our german player model which Kaminski did a fantastic job on. Please mind that these are still a work in progress, but this in-engine shot out of the Red Orchestra 2 editor shows where we are at the moment. We are proud to present our German Schütze to all of you. Thanks to Kaminski for the great modelling and texturing work as well as Coin-goD for the import into the engine.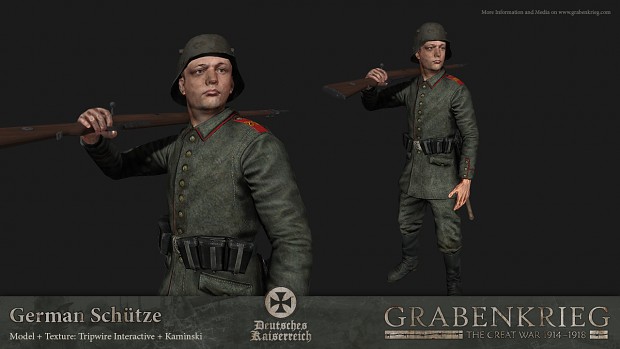 Next on the list is our Lee-Enfield No. 1 Mk III*, also known as .303 caliber, Rifle, Short, Magazine, Lee-Enfield or simply SMLE. It was the workhorse of the British forces in World War 1 and the counterpart of the german Gewehr 98 in countless battles. Our forum regulars already know that asset a bit because Coin-goD posted a Work in Progress in his art dump on the forums, so if you aren't registered there yet, you should seriously consider it to get an early access on what we are working on. The Mk III* was developed from the Mk III and is a simplified and cheaper version of the latter. Unusal for the time is the detachable magazine with a capacity of 10 bullets though it was mostly loaded with two stripper clips from the top like most of the other ordonance rifles at the time. The SMLE is known for it's fast and easy to use action and trained soldiers could get up to 20 aimed shots per minute out of the rifle. But enough of the talking, let the picture speak.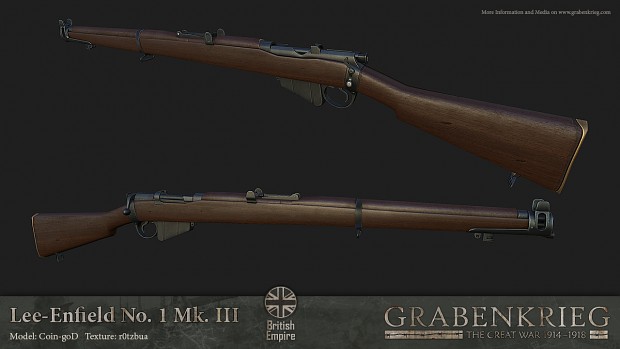 And the last image today actually features two assets and is the reason for the bad pun in the title. Doughboy has made these awesome whistles for us. They were issued to officers and often used to signal the beginning of an attack or charge on the enemies trenches. When the shelling suddenly stopped and you would hear a whistle sound from across the no mans land you knew: There is an attack coming. We plan to add those in a way to Grabenkrieg that which reflects to real life use, plus adding a gameplay mechanic that makes them actually useful. Expect more info from us on that topic.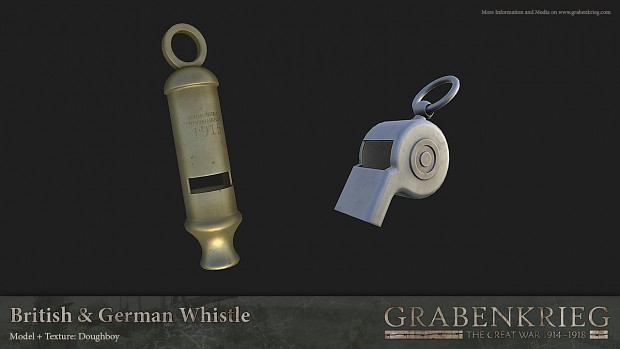 So what else are we currently up to in the Grabenkrieg Development team? First and foremost we are still searching for help in a lot of positions, especially in the code and animation department, so if you are someone or know someone or know someone who knows someone that could be able to help us send them our way, any referals are greatly appreciated. Any interested and able person can just drop us a line to recruitment@grabenkrieg.com or register in our forums and visit the recruitment section.
Our current focus next to asset production is the coding. Blitzk.-Bob is doing some awesome work and has pushed us along very nicely. A special thanks goes out to Red Orchestra 2's community code god -=THOR=- here, who helped us a lot along the way.
As always, please check out our Website, Forums and our Facebook Page. Hope you enjoyed the media release and news bits so far, see you soon!