PhySphere is on it's way to Indie DB! Such an exciting time, with this news post I'm just getting the word out there on media being uploaded at the current time.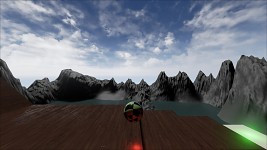 Screenshots and a gameplay teaser video should shortly be coming up onto the site, showing off PhySphere Version .1 (finally out of an alpha) The game currently features 30 levels, 3 themes based throughout those 30 levels. Unique Soundtracks, with hopefully one or two more to come.
One last tid bit to diddly-dally on, if you remember the game "marble madness" an old arcade game on an Atari system, this is a sort of spiritual successor, in a 3rd person/side scroller setting rather than that front top down kind of view they used back then!
Thanks for stopping by!