Hi there!
A month ago MechaNika was greenlit on Steam and now it has been released for PC and Mac. YAY!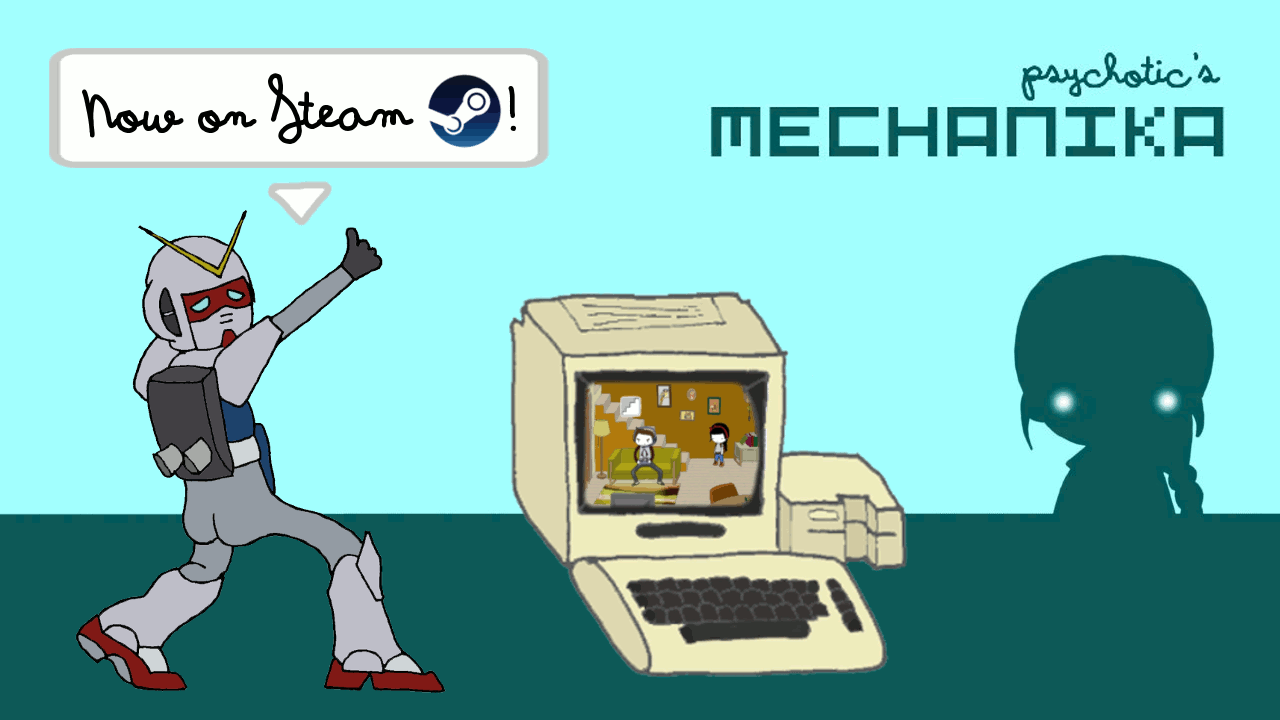 For those who don't know about the game, MechaNika is the first episode of what we call the Psychotic Adventures, games that take place in the Psychotic world. This first episode features Nika, a smart 7 year old girl that doesn't like this world, so she wants to destroy it. A charming girl, isn't she? She has a plan to achieve her goal: a massive destruction weapon called MechaNika, but first she needs to find the remaining components so she can complete and assemble her invention. You will join her in her quest to find these components while you meet more Psychotic characters, like Marcus the meal dealer, Rosemary the almost blind and deaf video game addict granny, and Agatha the Carnivorist.
We won't tell you anymore because we want you to play the game and discover the story with all the details we've put in it. We hope you really enjoy it! We'd like to know what you think about it, what you love, what you hate, your favorite character, anything you'd change to improve the game, etc. We are already working on new Psychotic Adventures, so your feedback is really important to us.
By the way, we know that many people don't like the font that is depicted in the launch trailer and in the screenshots. Don't panic! You can choose a different font, more readable, if you want. Check it out in this video.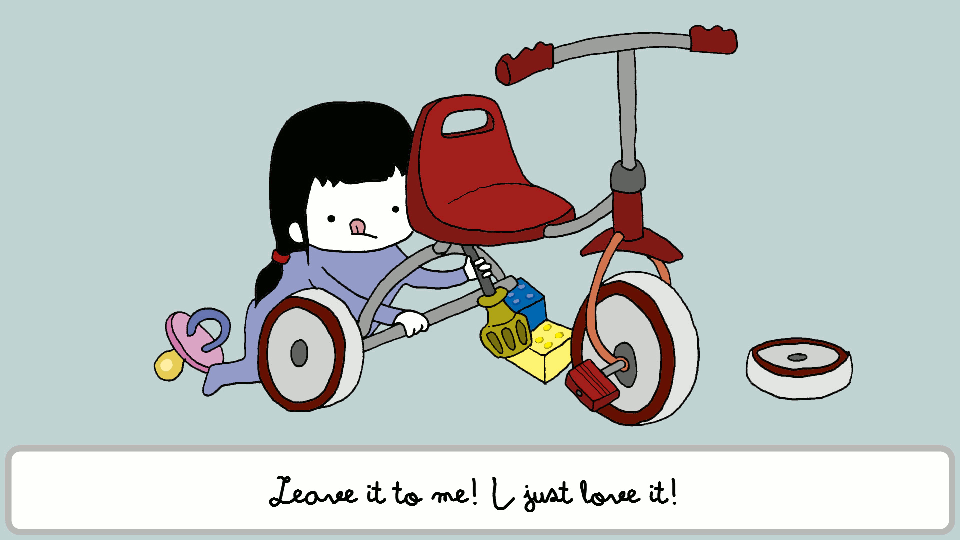 And one last note: bear in mind that MechaNika is not a game for kids, not because it has a cartoon pussy on it or because Nika takes a swig of her cognac and cocoa shake when she needs to see things clearer, but because they won't probably understand the story or the jokes. Despite its naïve visuals, the game exposes some adult themes, always from a fun perspective, of course.
And... that's it! Nothing more to say. So thanks for your support and don't hesitate to post any comment, review or doubt you have on Steam's community hub or here. Have fun!