All existing MechCommander Gold
Campaign Standalone Versions


Hello MechCommanders,
this is just an overview showing all different MechCommander Standalone Versions, that exist. You can download ALL of them here on modDB.
MechCommander Gold - Standalone Version list:

---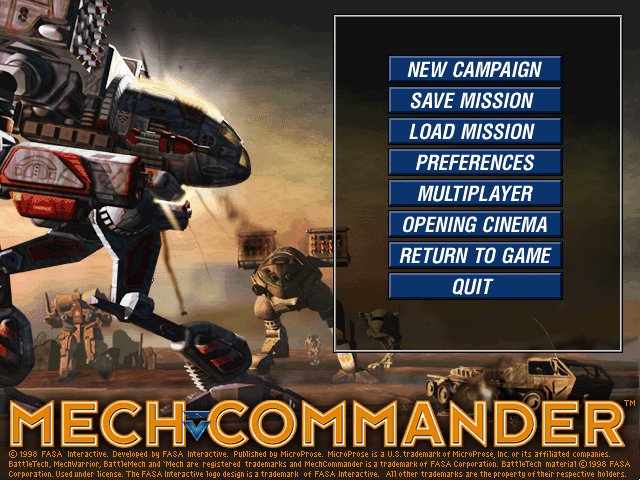 1. MechCommander 1 and MCG, the expansion where released in the end of the 90s. The Expansion was the last official release by FASA Interactive. The game was created and released under the lead of Mitch Gitelman.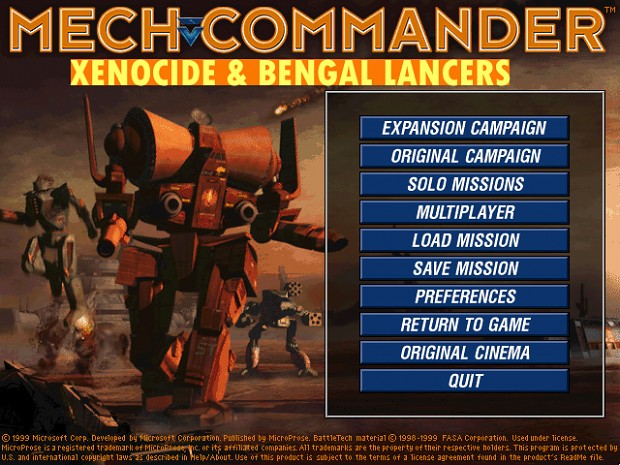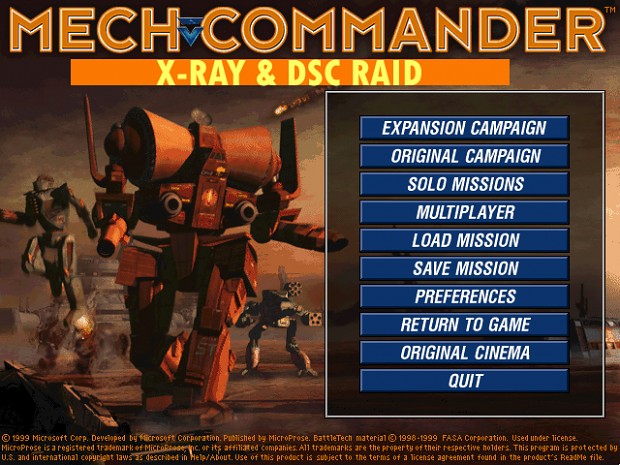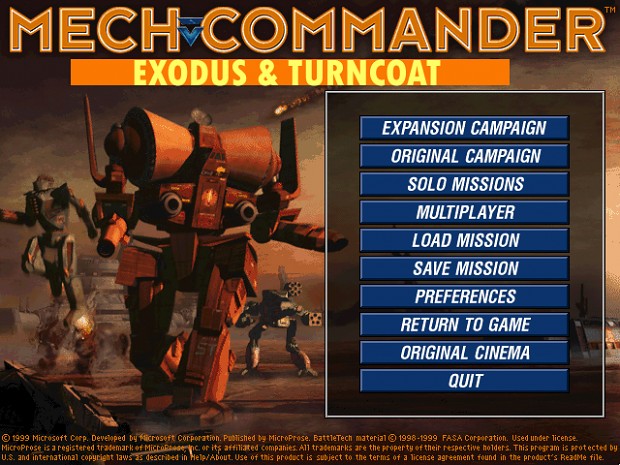 2.-4. 2000-2002 - customer modders created six more campaigns that are divided into three original and three additional expansion campaign overrides. That times those files only where available for patching up the basic versions with the new campaign missions. 2006 magicX was the first one who created more game resolutions and put those six campaigns as three standalone versions on modDB. 2020 i updatet those (literally never really finished and bugfixed scenarios) and polished them. All available here on modDB.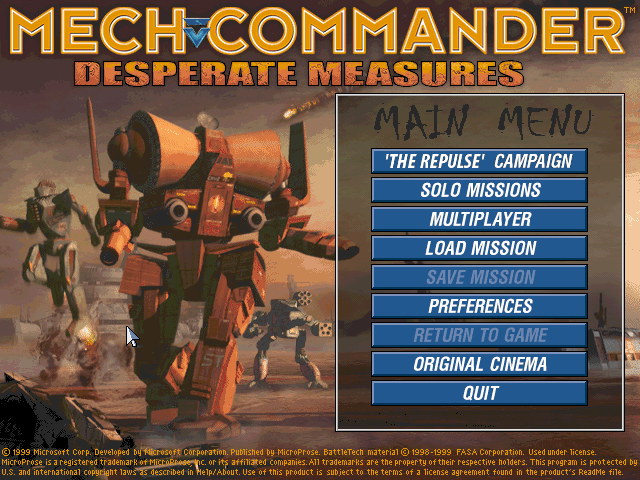 5. Around 2008-2009 a russian modder released his personal demo mod version. It was although only released as patch for the original. I created a seperate standalone out of it with one playable short 8 mission campaign. I released it cause i really liked the missions and the micro-management the creator put into each map. Pleasure to playthrough - and in some situations really competing.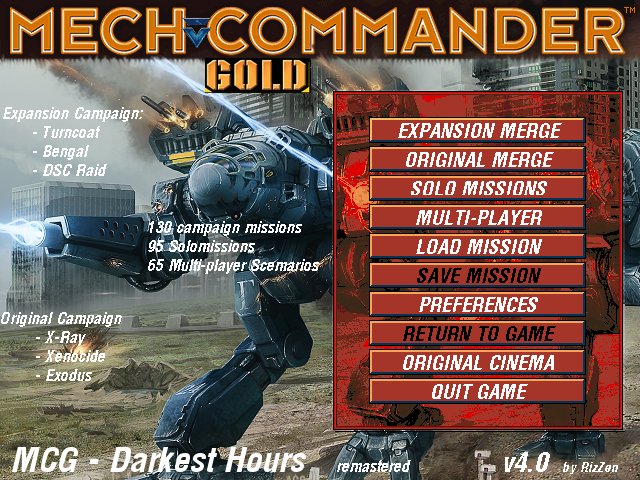 6. 2016-2019 i put my hands on MechCommander Gold - Desperate Measures v1.8 and evolved the basic pre-installed game folder into the biggest fullversion standalone, that ever existed.
MechCommander Gold - Darkest Hours is the most complete, bugfree, stable, content-extending, mind exploring standalone version that ever existet. It is blown up to more than 300 mission scenarios TOTAL that can be played and discovered by players and combines 1.-4. in an ultimate merge with technical enhancements and new MechWarriors. Simply... basically... another dimension!
Even Mitch Gitelman loves this built!
RizZ Note: In order to play MechCommander you just need to download one of the full pre-installed game folders, extract it on your game folders and start it from there while the MCGold.iso is mounted. Physically the game only can be installed on 32bit OS or below. MechCommander is freeware since 2006.
---
For more information:
---
(c) by RizZen (2018) - overhauled (2020)