Welcome again! Here are the first shots of our underwater area. Bubbles mark the points where you can arise to breath:
In addition to that I worked on a main menu to connect the two parts: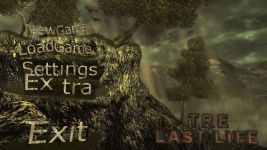 The next shots show one of our new models which we will use in one of the new maps called "Cemetery":
We thought that aliens need an own ship, so we made one which does fit to the spreaderships of the first Tre. The main difference in design is that die spreaderships were half organic, that new ship is completly made of anorganic materials: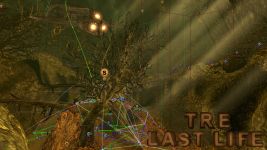 Last but not least a new background music track made by our talented artist Mr.Tom:
In the next news we are going to show you an ingame video so stay tuned and keep watching Tre - Last Life!